'TRIPLE A' MAKES SIMBL DEBUT
Fireball-Throwing #1 Pitching Prospect Does Well In First SIMBL Start; Will Las Vegas GM Hannah's Youth Movement Pay Off?

The SIMBL's #1 pitching prospect, Alan Alexander Anderson, (above) made his debut in 2020 SIM 23 against Chicago.  The 20 year-old with the 100 MPH fastball went 5.1 innings giving up one earned run while walking five and sitting down five.

By Lance Stanley
SIMBL Contributor
Hi again youngsters.  Lance Stanley Reporting.
In the most anticipated pitching debut in baseball since Stephen Strasburg, the Las Vegas Hustlers called up the SIMBL's #1 pitching prospect, 20 year-old fireball-throwing

Alan Alexander "Triple A" Anderson

and he made his debut in 2020 SIM 22.

Some SIMBL pundits questioned Hustlers GM Carl Hannah for bringing up his prized prospect before he is fully developed but Hannah doesn't seem to be worried.  Those criticizing Hannah's decision cite that bringing Anderson up too early could damage his development long-term as seen so many times before with prospects being called up before they were ready.

"We know that 'Triple A' isn't fully developed at this point.  He's still a baby.  But, with the season winding down and rosters now expanded to 40 men, we wanted to give Alan a taste of SIMBL hitters and to test him a little bit to see how far he is from being a SIMBL pitcher," said Hannah while watching the game.

Hannah made Anderson, with elite 8/8/9 potential ratings, the 15th overall pick of the 2019 SIMBL New File Era Inaugural Draft after watching Rochester GM Jamey Carter also take a risk two picks earlier when the Roosters made young prospect

Julian Winfield

the 13th overall selection.

Winfield has gone on to fully develop years beyond his age of 22 years-old and he has emerged quickly into one of the SIMBL's future superstars and will easily win this season's SL Rookie Of The Year Award.  "The General" is hitting .303 with 33 HR and 99 RBI and already has accomplished a 30 HR/30 SB season in his rookie campaign.  Winfield's breakout season and Anderson's recent debut is a call out to the rest of the SIMBL that the younger talent taken in the last two amateur drafts and the risk picks taken in the 2019 SIMBL New File Inaugural Draft are on their way to try to make a change of balance in the league.

Hannah hopes that Anderson and his 100 MPH fastball develops fully like Winfield for his franchise's sake.

"Yes, we know we made a very risky pick in that draft but we have full confidence that Alan will be the most dominating pitcher in the SIMBL for the next ten years," Hannah proclaimed.

Anderson, currently the #3 overall prospect in the SIMBL, was solid yet unremarkable in his SIMBL debut on September 5, 2020 against Chicago. He went 5.1 innings allowing 6 hits, 3 runs, 1 earned run and struck out five but walked five as well.

Anderson started this season at AA Reading where he struggled with an 0-4 record and a 5.19 ERA.  He later was promoted to AAA Lehigh Valley where he stabilized and developed going 10-6 with a 3.80 ERA.

Anderson, who has studied Strasburg's mechanics and is very comparable to the Washington Nationals phenom, is gifted with one of the most dominating arms in the SIMBL.  Blessed with a 98-100 MPH fastball, he also has very talented splitter and cutter pitches to go along with his changeup.

Anderson made his mark on SIMBL scouts recently at the SIMBL All-Star Game weekend where he pitched a simulated game closed to the public which put him up against some of the SIMBL's top hitters and sluggers.  According to scouts and sources close to the private workout, Anderson struck out four out the six batters he faced.  Some of the alleged SIMBL All-Star batters he faced were Chicago's Cesar Delgado, San Diego's Kory Stone, Knoxville's Jason Flynt, Calgary's Carlos Molina and Matthew Brown and Los Angeles' Cliff Mills.

As of the 9/7/2010 league date, here are the top ten prospects in the SIMBL:

1. Julian Winfield RF Rochester
2. Micah Irwin C Tacoma
3. Alan Alexander Anderson SP Las Vegas
4. Lance Stanley III CF Dallas
5. Shane King RF Chicago
6. Vincent Miller RF Los Angeles
7. Michael Lonewolf RF Tacoma
8. Brody McIlmoyle SP Asheville
9. Francisco Dominguez CF Dallas
10. Joe Hayes RF Knoxville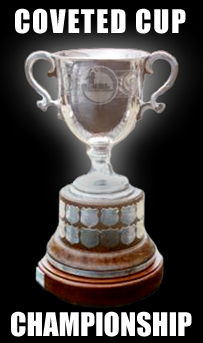 SIMBL COVETED CUP CHAMPIONS
2040: ASHEVILLE 4 N YORK 2
GM PETE MCGOWAN
2039: NEW YORK 4 TAMPA 2
GM CHRIS GATTUSO
2038: TORONTO 4 SAN DIEGO 2
GM ERIC SAVARD
2037: TORONTO 4 SAN DIEGO 2
GM ERIC SAVARD
2036: TEXAS 4 CHICAGO 2
GM PAT FLANAGAN
2035: WESTBURY 4 CHICAGO 1
GM BILL ATTEBERRY
2034: DALLAS 4 CHICAGO 0
GM ROBERT DON
2033: S DIEGO 4 CLEVELAND 2
GM DON KRAUSE
2032: CALGARY 4 HAWAII 1
GM CHRISTIAN DEMARCO
2031: LAS VEGAS 4 DALLAS 0
GM CARL HANNAH
2030: WHITBY 4 HAWAII 2
GM JOHN CALLAHAN
2029: HAWAII 4 OREGON 3
GM TROY VOGEL
2028: ASHEVILLE 4 NY 3
GM PETE MCGOWAN
2027: NEW YORK 4 CHICAGO 2
GM CHRIS GATTUSO
2026: CLEVELAND 4 SAC 0
GM JONATHAN FITZGERALD
2025: CALGARY 4 ASHEVILLE 2
GM CHRISTIAN DEMARCO
2024: SAN DIEGO 4 DALLAS 2
GM KEVIN NORRIS
2023: CALGARY 4 LAS VEGAS 3
GM CHRISTIAN DEMARCO
2022: HOLLYWOOD 4 DAL 2
GM RODNEY BAYLOR
2021: SAN DIEGO 4 DALLAS 2
GM WARREN PINEAU
2020: MAN BEACH 4 OREGON 3
GM SHANE DAY
2019: SAN DIEGO 4 CALGARY 2
GM PAUL WARE
2018: CALGARY 4 SAN DIEGO 3
GM CHRISTIAN DEMARCO
2017: BRISTOL 4 CHICAGO 3
GM GREG CHECOVETES
2016: SAN DIEGO 4 LA 0
GM PAUL WARE
2015: LAS VEGAS 4 BOSTON 3
GM CHIP ORTON
2014: SAN DIEGO 4 CALGARY 2
GM PAUL WARE
2013: LAS VEGAS 4 TEXAS 1
GM CHIP ORTON
2012: SAN DIEGO 4 LA 3
GM PAUL WARE
2011: OREGON 4 CALGARY 0
GM MIKE SENN
2010: MARIN 4 SAN DIEGO 3
GM TOM HICKMAN
2009: SAN DIEGO 4 LA 2
GM PAUL WARE
2008: POCATELLO 4 TEXAS 3
GM ZACH DEUEL
2007: SAN DIEGO 4 AUGUSTA 2
GM PAUL WARE
2006: S. DIEGO 4 PENSACOLA 3
GM PAUL WARE
2005: SAN DIEGO 4 BEND 2
GM PAUL WARE
SIMBL LEAGUE CHAMPIONS
UNION LEAGUE

2040: NEW YORK 4 OREGON 2
GM CHRIS GATTUSO
2039: NEW YORK 4 TORONTO 3
GM CHRIS GATTUSO
2038: TORONTO 4 BEND 2
GM ERIC SAVARD
2037: TORONTO 4 WHITBY 1
GM ERIC SAVARD
2036: TEXAS 4 SEATTLE 3
GM PAT FLANAGAN
2035: WESTBURY 4 CLEVE 3
GM BILL ATTEBERRY
2034: DALLAS 4 BRISTOL 1
GM ROBERT DON
2033: CLEVELAND 4 DALLAS 2
GM JONATHAN FITZGERALD
2032: CALGARY 4 WHITBY 3
GM CHRISTIAN DEMARCO
2031: DALLAS 4 WHITBY 3
GM ROBERT DON
2030: WHITBY 4 DALLAS 2
GM JOHN CALLAHAN
2029: OREGON 4 CALGARY 1
GM TIM IMASA
2028: NEW YORK 4 BEND 1
GM CHRIS GATTUSO
2027: NEW YORK 4 WHITBY 3
GM CHRIS GATTUSO
2026: CLEVELAND 4 DALLAS 3
GM JONATHAN FITZGERALD
2025: CALGARY 4 CLE 1
GM CHRISTIAN DEMARCO
2024: DALLAS 4 CLEVELAND 2
GM ROBERT DON
2023: CALGARY 4 WHITBY 2
GM CHRISTIAN DEMARCO
2022: DALLAS 4 CALGARY 3
GM ROBERT DON
2021: DALLAS 4 CALGARY 3
GM ROBERT DON
2020: OREGON 4 CALGARY 3
GM MIKE SENN
2019: CALGARY 4 BRISTOL 3
GM CHRISTIAN DEMARCO
2018: CALGARY 4 SAC 3
GM CHRISTIAN DEMARCO
2017: BRISTOL 4 BOSTON 2
GM GREG CHECOVETES
2016: LA 4 BRISTOL 1
GM DAVID BLILEY
2015: BOSTON 4 CALGARY 2
GM DAVE BURGESS
2014: CALGARY 4 BRISTOL 3
GM CHRISTIAN DEMARCO
2013: TEXAS 4 BRISTOL 0
GM PAT FLANAGAN
2012: LA 4 BRISTOL 2
GM DAVID BLILEY
2011: CALGARY 4 BOSTON 3
GM CHRISTIAN DEMARCO
2010: MARIN 4 LA 2
GM TOM HICKMAN
2009: LA 4 BRISTOL 1
GM DAVID BLILEY
2008: POCATELLO 4 BROOK 2
GM ZACH DEUEL
2007: AUGUSTA 4 CAROLINA 0
GM STEPH MABIE
2006: PENSACOLA 4 CGY 1
GM MIKE STEWART
2005: BEND 4 MARIN 0
GM TED WILLIAMS
SYNDICATE LEAGUE
2040: ASHEVILLE 4 NORFOLK 3
GM PETE MCGOWAN
2039: TAMPA 4 ROCHESTER 1
GM TIM MELICAN
2038: S. DIEGO 4 ROCHESTER 0
GM PAUL WARE
2037: SAN DIEGO 4 SAC 2
GM PAUL WARE
2036: CHICAGO 4 KNOXVILLE 3
GM JOHN BOWDEN
2035: CHICAGO 4 KNOXVILLE 0
GM JOHN BOWDEN
2034: CHICAGO 4 SAN DIEGO 2
GM JOHN BOWDEN
2033: SAN DIEGO 4 H-WOOD 2
GM DON KRAUSE
2032: HAWAII 4 CHICAGO 2
GM TROY VOGEL
2031: LAS VEGAS 4 TAMPA 2
GM CARL HANNAH
2030: HAWAII 4 TAMPA BAY 3
GM TROY VOGEL
2029: HAWAII 4 TAMPA BAY 3
GM TROY VOGEL
2028: ASHEVILLE 4 SAC 0
GM PETE MCGOWAN
2027: CHICAGO 4 ASHEVILLE 3
GM JOHN BOWDEN
2026: SACRAMENTO 4 ASH 3
GM JASON GREGORY
2025: ASHEVILLE 4 SAC 0
GM PETE MCGOWAN
2024: SAN DIEGO 4 H-WOOD 3
GM KEVIN NORRIS
2023: LAS VEGAS 4 H-WOOD 3
GM CARL HANNAH
2022: H-WOOD 4 BOSTON 2
GM RODNEY BAYLOR
2021: S. DIEGO 4 C-CHESTER 3
GM WARREN PINEAU
2020: MAN BEACH 4 S. DIEGO 1
GM SHANE DAY
2019: SAN DIEGO 4 AUGUSTA 1
GM PAUL WARE
2018: SAN DIEGO 4 RUSTON 1
GM PAUL WARE
2017: CHICAGO 4 SAN DIEGO 1
GM MIKE LYNCH
2016: SAN DIEGO 4 L VEGAS 0
GM PAUL WARE
2015: LAS VEGAS 4 BIRM 1
GM CHIP ORTON
2014: SAN DIEGO 4 CHICAGO 1
GM PAUL WARE
2013: LAS VEGAS 4 BROOK 3
GM CHIP ORTON
2012: SAN DIEGO 4 OREGON 3
GM PAUL WARE
2011: OREGON 4 SAN DIEGO 3
GM MIKE SENN
2010: SAN DIEGO 4 OREGON 3
GM PAUL WARE
2009: SAN DIEGO 4 BROOK 2
GM PAUL WARE
2008: TEXAS 4 NEW YORK 3
GM PAT FLANAGAN
2007: SAN DIEGO 4 CLEVE 0
GM PAUL WARE
2006: SAN DIEGO 4 CHICAGO 1
GM PAUL WARE
2005: SAN DIEGO 4 B RIVER 2
GM PAUL WARE

SIMBL LEAGUE DATE:
9/2/2041
37th Season Of Play
File Updated: 12/16/2017
SIMBL Front Page Updated:
12/16/2017

NEXT SIMBL SIM:
Monday December 18, 2017
2041 SIM 23
To 9/9/2041
26 Games & 4 SIMs
Left In Regular Season
2040 League Export Rate: 68.9%
2039 League Export Rate: 61.3%
2038 League Export Rate: 57.7%
2037 League Export Rate: 55.5%
2036 League Export Rate: 57.7%
2035 League Export Rate: 58.3%
2034 League Export Rate: 71.9%
2033 League Export Rate: 78.2%
2032 League Export Rate: 73.8%
2031 League Export Rate: 83.0%
2030 League Export Rate: 83.8%
2029 League Export Rate: 89.4%
2028 League Export Rate: 84.0%
2027 League Export Rate: 84.9%
2026 League Export Rate: 88.3%
2025 League Export Rate: 88.4%
2024 League Export Rate: 91.9%
2023 League Export Rate: 88.4%

2040 SIMBL
DEFENDING CHAMPIONS:
ASHEVILLE 4 NEW YORK 2
GM PETE MCGOWAN

PAST SIMBL CHAMPIONS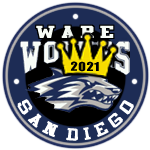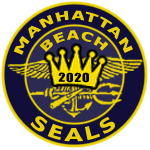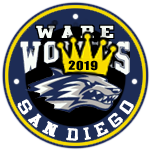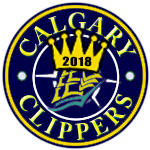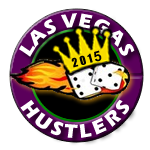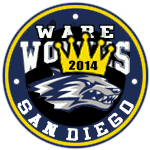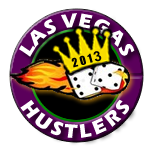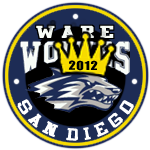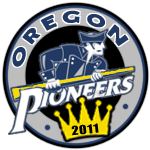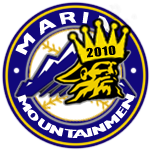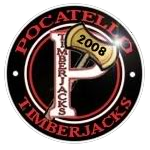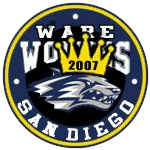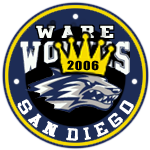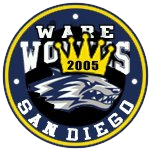 SIMBL SINGLE SEASON RECORDS
FIRST FILE ERA PLAYER STATS