HAWAII WINS 2029 SIMBL CHAMPIONSHIP IN A CLASSIC FULL SEVEN-GAME SERIES AGAINST OREGON
Pioneers Let A 3-2 Series Lead Slip Away As Pineapples Finally Win First SIMBL Title In Franchise History After Three Previous Trips To SIMBL CS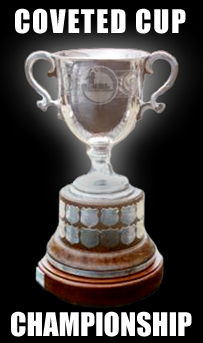 Both Oregon GM Tim Imasa and Hawaii GM Troy Vogel rolled the dice by starting their #1 starting pitchers on 81% rest for the deciding Game Seven of the 2029 SIMBL Coveted Cup Championship.  The Pioneers threw youngster ace Francisco "El Fuego" Martinez while the Pineapples threw 35 year-old veteran Trevor Brooks (above) who was acquired in the off-season in a trade with Seattle.  After going 7-17 with a 5.36 ERA last season for the Seawolves, Brooks put together an 18-8 3.81 ERA season this season and was superb in 7.2 innings throwing scoreless ball allowing only 4 hits in the championship-deciding Game Seven of the 2029 SIMBL CS.
Oregon's upcoming SIMBL superstar Bobby Papesh (left) is comforted by shortstop Jason Hamilton (right) after the Pioneers let a 3-2 series lead leave their hands and lost Games Six and Seven on the road in the 2029 SIMBL Coveted Cup Championship Series.  Oregon will be the team to beat again in the Union League next season featuring an impressive several young core, which includes Papesh and Hamilton, that GM Tim Imasa will  build off of.  The Pioneers advanced to their first SIMBL CS since the 2020 season and the third in the charter franchise's 25-season history.
Hawaii's Deryk Ryles (above) smells victory rounding the bases after smashing a home run in 2029 SIMBL CS Game Seven.  The former #1 overall pick of the 2025 SIMBL Draft is a SL MVP candidate for this season and continued his onslaught in the Pineapples' run to their first SIMBL title hitting 7 home runs and driving in 17 runs while batting .276 in 21 postseason games.

2029 SIMBL CS:


HAWAII 4 OREGON 3



2029 SIMBL Coveted Cup Championship Series:


Game One: Hawaii 4 Oregon 3
Game Two: Hawaii 7 Oregon 4 (10 Innings)
Game Three: Oregon 4 Hawaii 2
Game Four: Oregon 4 Hawaii 3
Game Five: Oregon 6 Hawaii 3
Game Six: Hawaii 6 Oregon 2
Game Seven: Hawaii 6 Oregon 0
Down to two games to one to the SL champion Hawaii Pineapples of GM Troy Vogel the UL champion Oregon Pioneers of GM Tim Imasa bounced back to go up three games to two and were one win away from the second SIMBL championship in franchise history and their first since the 2011 season.  After winning three straight games and going on the road against a 108-win team of assembled high-priced star veterans proved formidable and the Pioneers lost Games Six and Seven in Honolulu and the Hawaii Pineapples are the 2029 SIMBL champions.  Hawaii wins the first SIMBL title in franchise history after making it to the SIMBL CS in 2009, 2012 and 2016 led by SIMBL charter GM and franchise founder David Bliley but lost to their nemesis the San Diego Warewolves each time which featured epic and classic duels between SIMBL Hall Of Fame pitchers and the two top winning pitchers in SIMBL history in San Diego's Bobby Grimes and Los Angeles' James Sousa.
The two league champions GMs decided to roll the dice and go with their #1 aces of their staff for Game Seven though both Oregon's Francisco Martinez and Hawaii's Trevor Brooks were declared rested but at only 81%.  The chance paid off for Hawaii as the left-handed veteran Brooks threw 7.2 innings allowing only 4 hits, no runs, no walks while striking out seven. The 27 year-old Martinez, the former #4 overall pick in the 2024 SIMBL Draft, pitched well but was eventually banged up by Hawaii's top-rated offense getting home runs from sluggers Deryk Ryles, Carlos Molina and Gran Moulder, each who had over 35 homers each this season in a powerhouse Pineapples offense which set a SIMBL team single-season record of 244 home runs and produced one of the top team run totals in the SIMBL's 25 seasons of history with 889 and also had another historic mark of hitting a whopping .273 as a team, the highest in the 11-season old SIMBL New File Era.

Hawaii's march to the 2029 ring included grueling comeback seven-game series wins against GM Andy Hutchinson's Knoxville Lumberkings in the SLDS and also against GM Tim Melican's Tampa Bay Silverbacks in the SLCS.  The Pineapples join history as one of the very few teams to go the full seven games each series, 21 in all, en route to earning their SIMBL championship.

Not to be overshadowed by their powerhouse offense, Hawaii's rotation of Trevor Brooks (3-2 2.82), Fernando Martinez (3-2 4.57 ERA), Carlos Serrano (1-1 2.38 ERA) did their part as well as SL Fireman Of The Year favorite Todd Newell who came off the disabled list and went 2-0 with two huge comeback wins in Games One and Two of the SIMBL CS and with 3 important saves while not allowing a run in 4.1 innings pitched in five important games.

Propelling the Pineapples to their first title throughout the postseason were SL MVP candidate and former #1 pick of the 2025 SIMBL Draft Deryk Ryles (.276 AVG 7 HR 17 RBI), veteran stars Zachery Dye (.303 AVG 3 HR 13 RBI), Carlos Molina (.263 AVG 5 HR 14 RBI), Kendrick Templeton (.309 AVG 6 HR 13 RBI), Gran Moulder (.301 AVG 5 HR 16 RBI) and a surprising postseason output by Robert Stuart (.339 AVG 3 HR 10 RBI).

The SIMBL CS and all postseason MVPs will be announced shortly in a separate league announcement.

Congratulations to Troy on his first SIMBL championship and to Tim for an an amazing run and to all SIMBL GMs on another great, fun and competitive season, winning or losing, rebuilding or competing.  The 2029 off-season finances have been revealed and will be announced in Westbury Cannons GM and SIMBL Financial Commissioner Bill Atteberry's annual report via post and email.  Then, the official 2030 off-season SIM schedule will be announced and the off-season will begin as the SIMBL heads towards its 26th season of history.
2029 SIMBL CS GAME FOUR:



OREGON 4 HAWAII 3
Series Tied 2-2
WP: Francisco Martinez (3-1 2.91 ERA) LP: Carlos Serrano (1-1 2.38 ERA) HLD: Carlton Brock (1) SV: Richard Beatty (5)
HR: Oregon: Kirk Franklin (2) Hawaii: Gran Moulder (4) 
Player Of The Game: Gran Moulder SS Hawaii
2 for 4 1 R 3-Run HR 3 RBI



2029 SIMBL CS GAME FIVE:



OREGON 6 HAWAII 3
Oregon Leads Series 3-2
WP: Roman Lucero (1-0 1.32 ERA) LP: Calvin Burgess (0-2 8.10 ERA) HLD: Brian Gibson (2) Carlton Brock (2) SV: Bruno Guy (1)
HR: Oregon: Ty Brown (4) Jason Hamilton (5)
Player Of The Game: Ty Brown RF Oregon
1 for 4 1 R 3-Run HR 3 RBI



2029 SIMBL CS GAME SIX:



HAWAII 6 OREGON 2
Series Tied 3-3
WP: Fernando Martinez (3-2 4.57 ERA) LP: J.R. Burris (2-3 7.89 ERA) HLD: Giambattista Festa (1) SV: Dontrelle Jackson (3)
HR: Hawaii: Carlos Molina (4) Kendrick Templeton (6) Deryk Ryles (6)
Player Of The Game: Fernando Martinez SP Hawaii
7.1 IP 4 H 2 R 2 ER 2 BB 6 K



2029 SIMBL CS GAME SEVEN:



HAWAII 6 OREGON 0
Hawaii Wins Series 4-3
WP: Trevor Brooks (3-2 2.82 ERA) LP: Francisco Martinez (3-2 3.35 ERA) 
HR: Hawaii: Carlos Molina (5) Deryk Ryles (7) Gran Moulder (5)
Player Of The Game: Trevor Brooks SP Hawaii
7.2 IP 4 H 0 R 0 ER 0 BB 7 K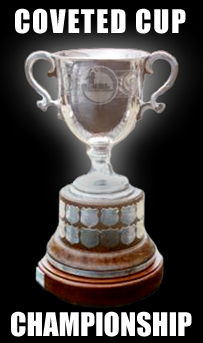 SIMBL COVETED CUP CHAMPIONS
2040: ASHEVILLE 4 N YORK 2
GM PETE MCGOWAN
2039: NEW YORK 4 TAMPA 2
GM CHRIS GATTUSO
2038: TORONTO 4 SAN DIEGO 2
GM ERIC SAVARD
2037: TORONTO 4 SAN DIEGO 2
GM ERIC SAVARD
2036: TEXAS 4 CHICAGO 2
GM PAT FLANAGAN
2035: WESTBURY 4 CHICAGO 1
GM BILL ATTEBERRY
2034: DALLAS 4 CHICAGO 0
GM ROBERT DON
2033: S DIEGO 4 CLEVELAND 2
GM DON KRAUSE
2032: CALGARY 4 HAWAII 1
GM CHRISTIAN DEMARCO
2031: LAS VEGAS 4 DALLAS 0
GM CARL HANNAH
2030: WHITBY 4 HAWAII 2
GM JOHN CALLAHAN
2029: HAWAII 4 OREGON 3
GM TROY VOGEL
2028: ASHEVILLE 4 NY 3
GM PETE MCGOWAN
2027: NEW YORK 4 CHICAGO 2
GM CHRIS GATTUSO
2026: CLEVELAND 4 SAC 0
GM JONATHAN FITZGERALD
2025: CALGARY 4 ASHEVILLE 2
GM CHRISTIAN DEMARCO
2024: SAN DIEGO 4 DALLAS 2
GM KEVIN NORRIS
2023: CALGARY 4 LAS VEGAS 3
GM CHRISTIAN DEMARCO
2022: HOLLYWOOD 4 DAL 2
GM RODNEY BAYLOR
2021: SAN DIEGO 4 DALLAS 2
GM WARREN PINEAU
2020: MAN BEACH 4 OREGON 3
GM SHANE DAY
2019: SAN DIEGO 4 CALGARY 2
GM PAUL WARE
2018: CALGARY 4 SAN DIEGO 3
GM CHRISTIAN DEMARCO
2017: BRISTOL 4 CHICAGO 3
GM GREG CHECOVETES
2016: SAN DIEGO 4 LA 0
GM PAUL WARE
2015: LAS VEGAS 4 BOSTON 3
GM CHIP ORTON
2014: SAN DIEGO 4 CALGARY 2
GM PAUL WARE
2013: LAS VEGAS 4 TEXAS 1
GM CHIP ORTON
2012: SAN DIEGO 4 LA 3
GM PAUL WARE
2011: OREGON 4 CALGARY 0
GM MIKE SENN
2010: MARIN 4 SAN DIEGO 3
GM TOM HICKMAN
2009: SAN DIEGO 4 LA 2
GM PAUL WARE
2008: POCATELLO 4 TEXAS 3
GM ZACH DEUEL
2007: SAN DIEGO 4 AUGUSTA 2
GM PAUL WARE
2006: S. DIEGO 4 PENSACOLA 3
GM PAUL WARE
2005: SAN DIEGO 4 BEND 2
GM PAUL WARE
SIMBL LEAGUE CHAMPIONS
UNION LEAGUE

2040: NEW YORK 4 OREGON 2
GM CHRIS GATTUSO
2039: NEW YORK 4 TORONTO 3
GM CHRIS GATTUSO
2038: TORONTO 4 BEND 2
GM ERIC SAVARD
2037: TORONTO 4 WHITBY 1
GM ERIC SAVARD
2036: TEXAS 4 SEATTLE 3
GM PAT FLANAGAN
2035: WESTBURY 4 CLEVE 3
GM BILL ATTEBERRY
2034: DALLAS 4 BRISTOL 1
GM ROBERT DON
2033: CLEVELAND 4 DALLAS 2
GM JONATHAN FITZGERALD
2032: CALGARY 4 WHITBY 3
GM CHRISTIAN DEMARCO
2031: DALLAS 4 WHITBY 3
GM ROBERT DON
2030: WHITBY 4 DALLAS 2
GM JOHN CALLAHAN
2029: OREGON 4 CALGARY 1
GM TIM IMASA
2028: NEW YORK 4 BEND 1
GM CHRIS GATTUSO
2027: NEW YORK 4 WHITBY 3
GM CHRIS GATTUSO
2026: CLEVELAND 4 DALLAS 3
GM JONATHAN FITZGERALD
2025: CALGARY 4 CLE 1
GM CHRISTIAN DEMARCO
2024: DALLAS 4 CLEVELAND 2
GM ROBERT DON
2023: CALGARY 4 WHITBY 2
GM CHRISTIAN DEMARCO
2022: DALLAS 4 CALGARY 3
GM ROBERT DON
2021: DALLAS 4 CALGARY 3
GM ROBERT DON
2020: OREGON 4 CALGARY 3
GM MIKE SENN
2019: CALGARY 4 BRISTOL 3
GM CHRISTIAN DEMARCO
2018: CALGARY 4 SAC 3
GM CHRISTIAN DEMARCO
2017: BRISTOL 4 BOSTON 2
GM GREG CHECOVETES
2016: LA 4 BRISTOL 1
GM DAVID BLILEY
2015: BOSTON 4 CALGARY 2
GM DAVE BURGESS
2014: CALGARY 4 BRISTOL 3
GM CHRISTIAN DEMARCO
2013: TEXAS 4 BRISTOL 0
GM PAT FLANAGAN
2012: LA 4 BRISTOL 2
GM DAVID BLILEY
2011: CALGARY 4 BOSTON 3
GM CHRISTIAN DEMARCO
2010: MARIN 4 LA 2
GM TOM HICKMAN
2009: LA 4 BRISTOL 1
GM DAVID BLILEY
2008: POCATELLO 4 BROOK 2
GM ZACH DEUEL
2007: AUGUSTA 4 CAROLINA 0
GM STEPH MABIE
2006: PENSACOLA 4 CGY 1
GM MIKE STEWART
2005: BEND 4 MARIN 0
GM TED WILLIAMS
SYNDICATE LEAGUE
2040: ASHEVILLE 4 NORFOLK 3
GM PETE MCGOWAN
2039: TAMPA 4 ROCHESTER 1
GM TIM MELICAN
2038: S. DIEGO 4 ROCHESTER 0
GM PAUL WARE
2037: SAN DIEGO 4 SAC 2
GM PAUL WARE
2036: CHICAGO 4 KNOXVILLE 3
GM JOHN BOWDEN
2035: CHICAGO 4 KNOXVILLE 0
GM JOHN BOWDEN
2034: CHICAGO 4 SAN DIEGO 2
GM JOHN BOWDEN
2033: SAN DIEGO 4 H-WOOD 2
GM DON KRAUSE
2032: HAWAII 4 CHICAGO 2
GM TROY VOGEL
2031: LAS VEGAS 4 TAMPA 2
GM CARL HANNAH
2030: HAWAII 4 TAMPA BAY 3
GM TROY VOGEL
2029: HAWAII 4 TAMPA BAY 3
GM TROY VOGEL
2028: ASHEVILLE 4 SAC 0
GM PETE MCGOWAN
2027: CHICAGO 4 ASHEVILLE 3
GM JOHN BOWDEN
2026: SACRAMENTO 4 ASH 3
GM JASON GREGORY
2025: ASHEVILLE 4 SAC 0
GM PETE MCGOWAN
2024: SAN DIEGO 4 H-WOOD 3
GM KEVIN NORRIS
2023: LAS VEGAS 4 H-WOOD 3
GM CARL HANNAH
2022: H-WOOD 4 BOSTON 2
GM RODNEY BAYLOR
2021: S. DIEGO 4 C-CHESTER 3
GM WARREN PINEAU
2020: MAN BEACH 4 S. DIEGO 1
GM SHANE DAY
2019: SAN DIEGO 4 AUGUSTA 1
GM PAUL WARE
2018: SAN DIEGO 4 RUSTON 1
GM PAUL WARE
2017: CHICAGO 4 SAN DIEGO 1
GM MIKE LYNCH
2016: SAN DIEGO 4 L VEGAS 0
GM PAUL WARE
2015: LAS VEGAS 4 BIRM 1
GM CHIP ORTON
2014: SAN DIEGO 4 CHICAGO 1
GM PAUL WARE
2013: LAS VEGAS 4 BROOK 3
GM CHIP ORTON
2012: SAN DIEGO 4 OREGON 3
GM PAUL WARE
2011: OREGON 4 SAN DIEGO 3
GM MIKE SENN
2010: SAN DIEGO 4 OREGON 3
GM PAUL WARE
2009: SAN DIEGO 4 BROOK 2
GM PAUL WARE
2008: TEXAS 4 NEW YORK 3
GM PAT FLANAGAN
2007: SAN DIEGO 4 CLEVE 0
GM PAUL WARE
2006: SAN DIEGO 4 CHICAGO 1
GM PAUL WARE
2005: SAN DIEGO 4 B RIVER 2
GM PAUL WARE

SIMBL LEAGUE DATE:
9/2/2041
37th Season Of Play
File Updated: 12/16/2017
SIMBL Front Page Updated:
12/16/2017

NEXT SIMBL SIM:
Monday December 18, 2017
2041 SIM 23
To 9/9/2041
26 Games & 4 SIMs
Left In Regular Season
2040 League Export Rate: 68.9%
2039 League Export Rate: 61.3%
2038 League Export Rate: 57.7%
2037 League Export Rate: 55.5%
2036 League Export Rate: 57.7%
2035 League Export Rate: 58.3%
2034 League Export Rate: 71.9%
2033 League Export Rate: 78.2%
2032 League Export Rate: 73.8%
2031 League Export Rate: 83.0%
2030 League Export Rate: 83.8%
2029 League Export Rate: 89.4%
2028 League Export Rate: 84.0%
2027 League Export Rate: 84.9%
2026 League Export Rate: 88.3%
2025 League Export Rate: 88.4%
2024 League Export Rate: 91.9%
2023 League Export Rate: 88.4%

2040 SIMBL
DEFENDING CHAMPIONS:
ASHEVILLE 4 NEW YORK 2
GM PETE MCGOWAN

PAST SIMBL CHAMPIONS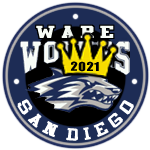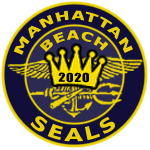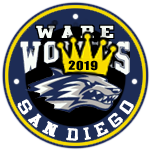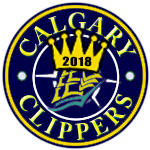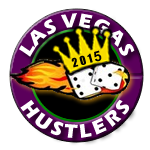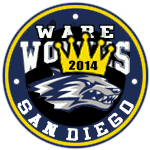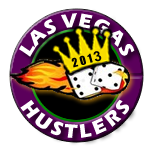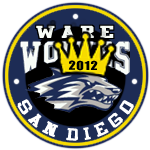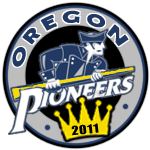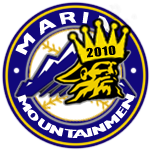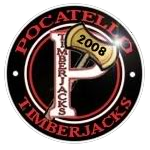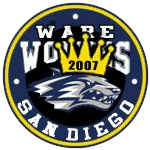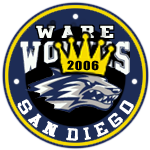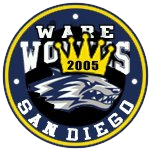 SIMBL SINGLE SEASON RECORDS
FIRST FILE ERA PLAYER STATS