SIMBL OFF-SEASON SIM SCHEDULE:


EXPORTS DUE 7 PM EDT DAILY 4 PM EDT WEEKENDS


MONDAY OCTOBER 16, 2017:  ARBITRATION SIM-ARBITRATIONS ANNOUNCED & FREE AGENTS ANNOUNCED TO 11/21/2040




TUESDAY OCTOBER 17, 2017: 2041 FREE AGENCY SIM 1 TO 12/16/2040




WEDNESDAY OCTOBER 18, 2017: 2041 FREE AGENCY SIM 2 TO 12/31/2040


THURSDAY OCTOBER 19, 2017: 2041 FREE AGENCY SIM 3 TO 1/16/2041
FRIDAY OCTOBER 20, 2017: 2041 FREE AGENCY SIM 4 TO 1/31/2041
SATURDAY OCTOBER 21, 2017: 2041 FREE AGENCY SIM 5 TO 2/23/2041
SUNDAY OCTOBER 22, 2017: 2041 SPRING TRAINING SIM 1 TO 3/17/2041
MONDAY OCTOBER 23, 2017: 2041 SPRING TRAINING SIM 2 TO 3/31/2041
TUESDAY OCTOBER 24, 2017: PRE-SEASON SIM TO 4/3/2041 TO SET FINAL ROSTERS/LINEUPS/ROTATIONS  
WEDNESDAY OCTOBER 25, 2017: 2040 OPENING DAY SIM TO 4/10/2041 & 2041 SIMBL DRAFT START
2041 SUPPLEMENTAL FREE AGENTS:
None This Off-Season
2041 SIMBL TYPE A FREE AGENTS (FORMER TEAM):
RF Jeremy Roper (Whitby)
Signed With Cleveland 4 Years $88,000,000
CL Bill Wischmeyer (Boston)
Signed With Chicago 3 Years $15,000,000
C Robert Sladky (Las Vegas)
Signed With Las Vegas 3 Years $54,000,000
CF Akiro Hikaru (Asheville)
Signed With Whitby 2 Years $17,500,000
3B Kenko Yamada (Toronto)
Signed With Boston 2 Years $37,300,000
SP Mark Curtis (Asheville)
SP Jonathan Weaver (Bristol)
SP Jimmy Dietz (Knoxville)
SP Brock Vinci (Las Vegas)
SP Kazuki Choo (New York)
SP Michael Martin (San Diego)
SP Kerry Hannah (Rochester)
SP George Beckett (Sacramento)
SP Michael Mayhugh (Texas)
CL Felix Urbina (Bend)
CL Yok-sing Sutherland (Chicago)
C Matt Douglass (Chicago)
1B Juan Santos (Asheville)
1B Cody Taylor (Cleveland)
CF Josh Robertson (Dallas)
CF Tony Harmon (Norfolk)
RF Michael Werner (Knoxville)
DH Bobby Papesh (Oregon)
2041 SIMBL TYPE B FREE AGENTS (FORMER TEAM):
3B Manny Rios (Asheville)
Signed With Chicago 3 Years $30,000,000
3B Kendry Barbee (Seattle)
Signed With Cleveland 2 Years $25,000,000
CF T.J. Rose (Cleveland)
Signed With Hollywood 3 Years $57,000,000
SP Timothy Williams (Hollywood)
SP Alonso Ramos (Seattle)
C Jeff Carlson (Hawaii)
C Jorge Batista (Hollywood)
3B Jimmy Gilronan (Norfolk)
LF Manny Foster (Cleveland)
CF Gregory Joyner (Bristol)
CF Angelo Lorezno (Hawaii)
RF Justin Sandy (Calgary)
DH Carl Chaulk (Las Vegas)
DH Brady Underwood (Norfolk)
LAS VEGAS' 'TRIPLE A' BECOMES THIRD PITCHER IN SIMBL HISTORY WITH 250 CAREER WINS
Six-Time SL Hurler Of The Year Climbs To Third Place On All-Time Wins Lists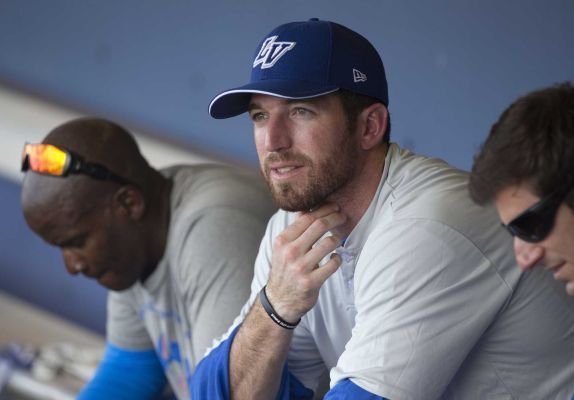 Las Vegas ace Alan Alexander Anderson (above center) reflects in the dugout during his 250th career SIMBL win in 2033 SIM 20.  The six-time SL Hurler Of The Year became only the third pitcher in SIMBL history to achieve 250 career wins.  The 33 year-old was the #15 overall pick in the 2019 SIMBL New File Era Inaugural Draft by Las Vegas GM Carl Hannah and has played his entire 14-season career with the Hustlers leading them to the 2031 SIMBL championship and six postseason appearances.  "Triple A" is a twelve-time All-Star which is a new SIMBL record now shared with current and fellow future SIMBL Hall Of Famers Sacramento's Richard Dicks Jr. and Calgary's Colt McAlister.  Anderson is 85 strikeouts shy of joining SIMBL Hall Of Famers Bobby Grimes and James Sousa and becoming only the third pitcher is league history with 3000 career strikeouts easily making "AAA" one of the most dominant pitchers in SIMBL history.

His goal at twenty was to win twenty games one year, pitch until he was thirty, win the league pennant and to make some money. Well, Alan Alexander Anderson did something even better -- the 33-year-old Las Vegas Hustlers star has now won 250 games in his career. That put him in a very select group of pitchers.

He joined that exclusive club today at The Wolves Den by whipping the Seattle Seawolves 6-4, holding them to 3 hits in 8.1 innings while chalking up 7 strikeouts and 1 walk.

In the postgame interview, the modest Anderson said, "It's special to win 250 games. You don't do it by yourself. You do it with good stuff and a good bullpen. You are only as good as the guys behind you. Years from now I might look back on it and give myself a little pat on the back."

In his career-to-date, the 33-year-old Anderson has fashioned a 250-101 mark, 2.58 ERA and thrown 3223.2 innings. Opposing clubs are batting .210 lifetime against him and he has logged 2915 total strikeouts.
SIMBL Career 150+ Wins Leaders
As Of The 8/22/2033 League Date
*- Indicates Active Player
1. 313 Bobby Grimes San Diego 2007-2018, 2021-2022
2. 265 Richard Dicks Jr. Texas/Cleveland/Deer Lake/San Diego/Sacramento 2019-2033 *
3. 250 Alan Alexander Anderson Las Vegas 2020-2033 *
4. 241 Oki Okada Bristol/Chicago/Hollywood/Asheville 2019-2032
5. 234 James Sousa Los Angeles/Lowell 2005-2018
6. 219 Michael Gambino Oregon/Las Vegas/Knoxville/Deer Lake 2019-2033 *
7. 217 Vinny Corleone Knoxville/Calgary/Asheville/Deer Lake/Boston/Whitby 2019-2032
8. 200 Bobby Bruno Manhattan Beach-Hollywood/Whitby/Las Vegas 2019-2030
9. 198 Felix Murff San Diego 2005-2018
10. 197 Pedro Ramirez Oregon/Birmingham/Chicago 2007-2018
10. 197 Anthony Puffer Las Vegas/Boston/Cleveland 2011-2018, 2023-2027    

195 Glenn Murphy Cleveland/Deer Lake/Sacramento/Whitby 2014-2018, 2023-2030
191 Marcus Dinges Brooklyn-Birmingham-Moscow-Mexico City/Oregon/New Orleans 2006-2018
184 Brian Woods Whitby/Westbury/Oregon/Bristol/Boston 2020-2033 *
176 Ross Brooks Asheville/Dallas/Westbury/Deer Lake/Hollywood 2019-2033 *
181 Trevor Brooks Colchester-Boston/Whitby/Asheville/Seattle/Hawaii 2019-2033 *
181 Richard Dicks Sr. Marin-Sacramento/Las Vegas 2005-2018
179 Brody McIllmoyle Asheville/Cleveland/Deer Lake 2020-2033 *
178 Antonio Soto Whitby/Asheville/New York 2020-2033 *
177 Dennis Hunt Texas 2005-2018
175 Craig Byrd Calgary/Chicago/Tampa Bay 2019-2028
167 Shane Hollingsworth Bend 2019-2033 *
167 Robert Carson Texas 2007-2018
167 John McCasland Cleveland-New York 2005-2018
165 Justin Montgomery Rochester 2019-2029
161 Bill Hightower Atlantic City-Newark-Hartford 2006-2018
160 Alberto Tovar San Diego/Rochester 2019-2026
159 Rick Varney Atlantic City-Newark-Hartford/Toronto 2005-2018
158 Miles Farrelly Chicago/Toronto 2005-2015
157 Alex Lynch Augusta/Cleveland/Las Vegas/Hawaii/San Diego/New York 2019-2033 *
155 Gustave Sequin Hollywood/Dallas/Boston/Sacramento 2022-2033 *
155 Country Joe Thomas Texas/Knoxville/San Diego/Boston 2019-2033 *
155 Ryan Thomas Astoria/Whitby/Westbury 2019-2032
154 Nelson Hawke Augusta/Knoxville/Tampa Bay/Whitby/Sacramento 2019-2032
153 Raynald Charron Texas/Dallas 2020-2033 *
151 Dave Jackson Hollywood 2019-2030
151 D'Monte Lewis Astoria/Boston/Knoxville/Tampa Bay/Oregon 2019-2031
2040 SIMBL GM AWARDS
| | | |
| --- | --- | --- |
| GMOTY | CARTER | ORE |
| UL SOTY | VASQUEZ | ORE |
| SL SOTY | COOPER | TB |
| UL HOTY | CABRERA | BEN |
| SL HOTY | LAUX | BOS |
| UL MROTY | MARINO | BRI |
| SL MROTY | CAMPBELL | BOS |
| UL FOTY | CHASE | NY |
| SL FOTY | VIRGIL | ASH |
| UL ROTY | VASQUEZ | ORE |
| SL ROTY | GONZALEZ | LV |
2040 SIMBL CS:
ASHEVILLE 4 NEW YORK 2
2040 SIMBL LCS:
NEW YORK 4 OREGON 2
ASHEVILLE 4 NORFOLK 3
2040 SIMBL LDS:
OREGON 4 BRISTOL 0
NEW YORK 4 CALGARY 2
ASHEVILLE 4 BOSTON 2
NORFOLK 4 HOLLYWOOD 1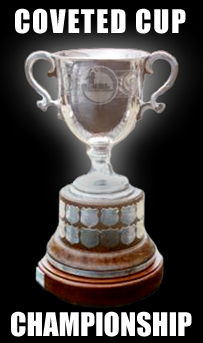 SIMBL COVETED CUP CHAMPIONS
2039: NEW YORK 4 TAMPA 2
GM CHRIS GATTUSO
2038: TORONTO 4 SAN DIEGO 2
GM ERIC SAVARD
2037: TORONTO 4 SAN DIEGO 2
GM ERIC SAVARD
2036: TEXAS 4 CHICAGO 2
GM PAT FLANAGAN
2035: WESTBURY 4 CHICAGO 1
GM BILL ATTEBERRY
2034: DALLAS 4 CHICAGO 0
GM ROBERT DON
2033: S DIEGO 4 CLEVELAND 2
GM DON KRAUSE
2032: CALGARY 4 HAWAII 1
GM CHRISTIAN DEMARCO
2031: LAS VEGAS 4 DALLAS 0
GM CARL HANNAH
2030: WHITBY 4 HAWAII 2
GM JOHN CALLAHAN
2029: HAWAII 4 OREGON 3
GM TROY VOGEL
2028: ASHEVILLE 4 NY 3
GM PETE MCGOWAN
2027: NEW YORK 4 CHICAGO 2
GM CHRIS GATTUSO
2026: CLEVELAND 4 SAC 0
GM JONATHAN FITZGERALD
2025: CALGARY 4 ASHEVILLE 2
GM CHRISTIAN DEMARCO
2024: SAN DIEGO 4 DALLAS 2
GM KEVIN NORRIS
2023: CALGARY 4 LAS VEGAS 3
GM CHRISTIAN DEMARCO
2022: HOLLYWOOD 4 DAL 2
GM RODNEY BAYLOR
2021: SAN DIEGO 4 DALLAS 2
GM WARREN PINEAU
2020: MAN BEACH 4 OREGON 3
GM SHANE DAY
2019: SAN DIEGO 4 CALGARY 2
GM PAUL WARE
2018: CALGARY 4 SAN DIEGO 3
GM CHRISTIAN DEMARCO
2017: BRISTOL 4 CHICAGO 3
GM GREG CHECOVETES
2016: SAN DIEGO 4 LA 0
GM PAUL WARE
2015: LAS VEGAS 4 BOSTON 3
GM CHIP ORTON
2014: SAN DIEGO 4 CALGARY 2
GM PAUL WARE
2013: LAS VEGAS 4 TEXAS 1
GM CHIP ORTON
2012: SAN DIEGO 4 LA 3
GM PAUL WARE
2011: OREGON 4 CALGARY 0
GM MIKE SENN
2010: MARIN 4 SAN DIEGO 3
GM TOM HICKMAN
2009: SAN DIEGO 4 LA 2
GM PAUL WARE
2008: POCATELLO 4 TEXAS 3
GM ZACH DEUEL
2007: SAN DIEGO 4 AUGUSTA 2
GM PAUL WARE
2006: S. DIEGO 4 PENSACOLA 3
GM PAUL WARE
2005: SAN DIEGO 4 BEND 2
GM PAUL WARE
SIMBL LEAGUE CHAMPIONS
UNION LEAGUE

2039: NEW YORK 4 TORONTO 3
GM CHRIS GATTUSO
2038: TORONTO 4 BEND 2
GM ERIC SAVARD
2037: TORONTO 4 WHITBY 1
GM ERIC SAVARD
2036: TEXAS 4 SEATTLE 3
GM PAT FLANAGAN
2035: WESTBURY 4 CLEVE 3
GM BILL ATTEBERRY
2034: DALLAS 4 BRISTOL 1
GM ROBERT DON
2033: CLEVELAND 4 DALLAS 2
GM JONATHAN FITZGERALD
2032: CALGARY 4 WHITBY 3
GM CHRISTIAN DEMARCO
2031: DALLAS 4 WHITBY 3
GM ROBERT DON
2030: WHITBY 4 DALLAS 2
GM JOHN CALLAHAN
2029: OREGON 4 CALGARY 1
GM TIM IMASA
2028: NEW YORK 4 BEND 1
GM CHRIS GATTUSO
2027: NEW YORK 4 WHITBY 3
GM CHRIS GATTUSO
2026: CLEVELAND 4 DALLAS 3
GM JONATHAN FITZGERALD
2025: CALGARY 4 CLE 1
GM CHRISTIAN DEMARCO
2024: DALLAS 4 CLEVELAND 2
GM ROBERT DON
2023: CALGARY 4 WHITBY 2
GM CHRISTIAN DEMARCO
2022: DALLAS 4 CALGARY 3
GM ROBERT DON
2021: DALLAS 4 CALGARY 3
GM ROBERT DON
2020: OREGON 4 CALGARY 3
GM MIKE SENN
2019: CALGARY 4 BRISTOL 3
GM CHRISTIAN DEMARCO
2018: CALGARY 4 SAC 3
GM CHRISTIAN DEMARCO
2017: BRISTOL 4 BOSTON 2
GM GREG CHECOVETES
2016: LA 4 BRISTOL 1
GM DAVID BLILEY
2015: BOSTON 4 CALGARY 2
GM DAVE BURGESS
2014: CALGARY 4 BRISTOL 3
GM CHRISTIAN DEMARCO
2013: TEXAS 4 BRISTOL 0
GM PAT FLANAGAN
2012: LA 4 BRISTOL 2
GM DAVID BLILEY
2011: CALGARY 4 BOSTON 3
GM CHRISTIAN DEMARCO
2010: MARIN 4 LA 2
GM TOM HICKMAN
2009: LA 4 BRISTOL 1
GM DAVID BLILEY
2008: POCATELLO 4 BROOK 2
GM ZACH DEUEL
2007: AUGUSTA 4 CAROLINA 0
GM STEPH MABIE
2006: PENSACOLA 4 CGY 1
GM MIKE STEWART
2005: BEND 4 MARIN 0
GM TED WILLIAMS
SYNDICATE LEAGUE
2039: TAMPA 4 ROCHESTER 1
GM TIM MELICAN
2038: S. DIEGO 4 ROCHESTER 0
GM PAUL WARE
2037: SAN DIEGO 4 SAC 2
GM PAUL WARE
2036: CHICAGO 4 KNOXVILLE 3
GM JOHN BOWDEN
2035: CHICAGO 4 KNOXVILLE 0
GM JOHN BOWDEN
2034: CHICAGO 4 SAN DIEGO 2
GM JOHN BOWDEN
2033: SAN DIEGO 4 H-WOOD 2
GM DON KRAUSE
2032: HAWAII 4 CHICAGO 2
GM TROY VOGEL
2031: LAS VEGAS 4 TAMPA 2
GM CARL HANNAH
2030: HAWAII 4 TAMPA BAY 3
GM TROY VOGEL
2029: HAWAII 4 TAMPA BAY 3
GM TROY VOGEL
2028: ASHEVILLE 4 SAC 0
GM PETE MCGOWAN
2027: CHICAGO 4 ASHEVILLE 3
GM JOHN BOWDEN
2026: SACRAMENTO 4 ASH 3
GM JASON GREGORY
2025: ASHEVILLE 4 SAC 0
GM PETE MCGOWAN
2024: SAN DIEGO 4 H-WOOD 3
GM KEVIN NORRIS
2023: LAS VEGAS 4 H-WOOD 3
GM CARL HANNAH
2022: H-WOOD 4 BOSTON 2
GM RODNEY BAYLOR
2021: S. DIEGO 4 C-CHESTER 3
GM WARREN PINEAU
2020: MAN BEACH 4 S. DIEGO 1
GM SHANE DAY
2019: SAN DIEGO 4 AUGUSTA 1
GM PAUL WARE
2018: SAN DIEGO 4 RUSTON 1
GM PAUL WARE
2017: CHICAGO 4 SAN DIEGO 1
GM MIKE LYNCH
2016: SAN DIEGO 4 L VEGAS 0
GM PAUL WARE
2015: LAS VEGAS 4 BIRM 1
GM CHIP ORTON
2014: SAN DIEGO 4 CHICAGO 1
GM PAUL WARE
2013: LAS VEGAS 4 BROOK 3
GM CHIP ORTON
2012: SAN DIEGO 4 OREGON 3
GM PAUL WARE
2011: OREGON 4 SAN DIEGO 3
GM MIKE SENN
2010: SAN DIEGO 4 OREGON 3
GM PAUL WARE
2009: SAN DIEGO 4 BROOK 2
GM PAUL WARE
2008: TEXAS 4 NEW YORK 3
GM PAT FLANAGAN
2007: SAN DIEGO 4 CLEVE 0
GM PAUL WARE
2006: SAN DIEGO 4 CHICAGO 1
GM PAUL WARE
2005: SAN DIEGO 4 B RIVER 2
GM PAUL WARE

SIMBL LEAGUE DATE:


12/31/2040
37th Season Of Play
File Updated: 10/18/2017
SIMBL Front Page Updated:
10/18/2017
NEXT SIMBL SIM:
Thursday October 19, 2017
2041 Free Agency SIM 3
To 1/16/2041

2039 League Export Rate: 61.3%
2038 League Export Rate: 57.7%
2037 League Export Rate: 55.5%
2036 League Export Rate: 57.7%
2035 League Export Rate: 58.3%
2034 League Export Rate: 71.9%
2033 League Export Rate: 78.2%
2032 League Export Rate: 73.8%
2031 League Export Rate: 83.0%
2030 League Export Rate: 83.8%
2029 League Export Rate: 89.4%
2028 League Export Rate: 84.0%
2027 League Export Rate: 84.9%
2026 League Export Rate: 88.3%
2025 League Export Rate: 88.4%
2024 League Export Rate: 91.9%
2023 League Export Rate: 88.4%

2039 SIMBL
DEFENDING CHAMPIONS:
NEW YORK 4 TAMPA BAY 2
GM CHRIS GATTUSO

PAST SIMBL CHAMPIONS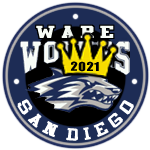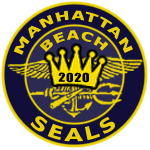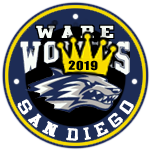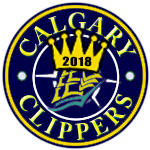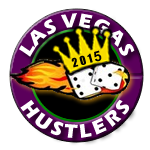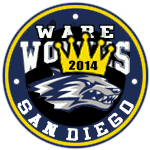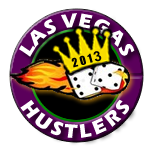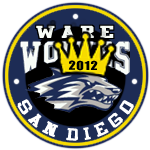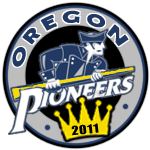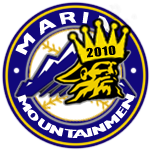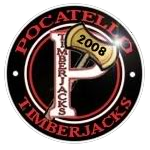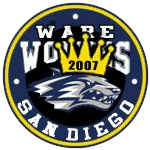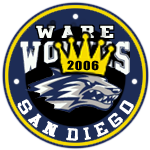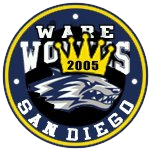 FIRST FILE ERA PLAYER STATS