SIMBL OFF-SEASON SIM SCHEDULE:


EXPORTS DUE 7 PM EDT DAILY 4 PM EDT WEEKENDS


MONDAY OCTOBER 16, 2017:  ARBITRATION SIM-ARBITRATIONS ANNOUNCED & FREE AGENTS ANNOUNCED TO 11/21/2040




TUESDAY OCTOBER 17, 2017: 2041 FREE AGENCY SIM 1 TO 12/16/2040




WEDNESDAY OCTOBER 18, 2017: 2041 FREE AGENCY SIM 2 TO 12/31/2040


THURSDAY OCTOBER 19, 2017: 2041 FREE AGENCY SIM 3 TO 1/16/2041
FRIDAY OCTOBER 20, 2017: 2041 FREE AGENCY SIM 4 TO 1/31/2041
SATURDAY OCTOBER 21, 2017: 2041 FREE AGENCY SIM 5 TO 2/23/2041
SUNDAY OCTOBER 22, 2017: 2041 SPRING TRAINING SIM 1 TO 3/17/2041
MONDAY OCTOBER 23, 2017: 2041 SPRING TRAINING SIM 2 TO 3/31/2041
TUESDAY OCTOBER 24, 2017: PRE-SEASON SIM TO 4/3/2041 TO SET FINAL ROSTERS/LINEUPS/ROTATIONS  
WEDNESDAY OCTOBER 25, 2017: 2040 OPENING DAY SIM TO 4/10/2041 & 2041 SIMBL DRAFT START
2041 SUPPLEMENTAL FREE AGENTS:
None This Off-Season
2041 SIMBL TYPE A FREE AGENTS (FORMER TEAM):
RF Jeremy Roper (Whitby)
Signed With Cleveland 4 Years $88,000,000
CL Bill Wischmeyer (Boston)
Signed With Chicago 3 Years $15,000,000
C Robert Sladky (Las Vegas)
Signed With Las Vegas 3 Years $54,000,000
CF Akiro Hikaru (Asheville)
Signed With Whitby 2 Years $17,500,000
3B Kenko Yamada (Toronto)
Signed With Boston 2 Years $37,300,000
SP Mark Curtis (Asheville)
SP Jonathan Weaver (Bristol)
SP Jimmy Dietz (Knoxville)
SP Brock Vinci (Las Vegas)
SP Kazuki Choo (New York)
SP Michael Martin (San Diego)
SP Kerry Hannah (Rochester)
SP George Beckett (Sacramento)
SP Michael Mayhugh (Texas)
CL Felix Urbina (Bend)
CL Yok-sing Sutherland (Chicago)
C Matt Douglass (Chicago)
1B Juan Santos (Asheville)
1B Cody Taylor (Cleveland)
CF Josh Robertson (Dallas)
CF Tony Harmon (Norfolk)
RF Michael Werner (Knoxville)
DH Bobby Papesh (Oregon)
2041 SIMBL TYPE B FREE AGENTS (FORMER TEAM):
3B Manny Rios (Asheville)
Signed With Chicago 3 Years $30,000,000
3B Kendry Barbee (Seattle)
Signed With Cleveland 2 Years $25,000,000
CF T.J. Rose (Cleveland)
Signed With Hollywood 3 Years $57,000,000
SP Timothy Williams (Hollywood)
SP Alonso Ramos (Seattle)
C Jeff Carlson (Hawaii)
C Jorge Batista (Hollywood)
3B Jimmy Gilronan (Norfolk)
LF Manny Foster (Cleveland)
CF Gregory Joyner (Bristol)
CF Angelo Lorezno (Hawaii)
RF Justin Sandy (Calgary)
DH Carl Chaulk (Las Vegas)
DH Brady Underwood (Norfolk)
BIG CHANGES IN LAS VEGAS: SIMBL LEGEND "TRIPLE A" SHIPPED TO CHICAGO
Shocking Trade Sends Six-Time Hurler Of The Year To Hitmen As Hustlers Re-Financing & Preparing For Future Without 15-Season Ace
The seemingly previous unthinkable has happened in Las Vegas. Hustlers GM Carl Hannah has shipped SIMBL legend Alan Alexander Anderson (above) to Chicago in a shocking deal with Hitmen GM John Bowden.  Now age 34, "Triple A" was the #15 overall pick of the Hustlers in the 2019 SIMBL New File Era Inaugural Draft and spent 15 seasons in Las Vegas being the most dominant pitcher of the decade winning six SL Hurler Of The Year Awards, being named to 12 All-Star teams and leading the Hustlers to the 2031 SIMBL Championship winning the 2031 SLCS MVP and 2023 SLDS MVP awards.  Anderson is currently in second-place all-time with 254 career SIMBL wins and third on the all-time strikeout list.  "AAA" has won 25+ games three times in his career, 24+ five times and 20+ games eight times all consecutive from 2024 to 2031. Anderson has led the SL in wins seven times and in ERA four times including a SIMBL-single season record 1.66 ERA in 2030.

By Carl Hannah
Las Vegas Hustlers GM
SIMBL Contributor
Long-time Las Vegas Hustlers ace

Alan Alexander Anderson

probably didn't expect to get traded for a 34th birthday present but that's exactly what he got. 15-season Hustler and face of the franchise, "AAA" was traded to Chicago after trade talks progressed quickly. He's the all-time team leader in every meaningful pitching category for Las Vegas and helped lead the team to the SIMBL Coveted Cup Championship in 2031. A six-time SL Hurler of the Year and twelve-time All-Star he's dominated SIMBL hitters for over a decade amassing 254 wins and nearly 3,000 strikeouts up to this point. He's already a lock for the

SIMBL Hall of Fame

and fans should look for his number to be retired for the Hustlers by the time it's all said and done. Anderson's one of only two pitchers in SIMBL history to win 250+ games and now sits only behind SIMBL Hall Of Famer Bobby Grimes' SIMBL record 313 wins and is in second-place all-time.

"The question isn't whether he'll be in the SIMBL Hall of Fame. The question is whether he's the greatest of all-time," declared Hustlers GM Carl Hannah at the press conference announcing the deal. "Las Vegas lost some quality talent, especially the most underrated player in the league in nine-time Gold Glove (a new SIMBL career record) catcher

Micah Irwin

(lost last season in off-season free agency to Whitby)," continued the Hustlers GM since 2016, referencing "Triple A's" long-time partner in crime and battery-mate, "It's time for us to reload some key assets and give 'Triple A' the chance to add to his already impressive accomplishments. Chicago has the arms to go far. Perhaps the best collection of starting pitchers ever."

The last part is certainly true. Chicago has 2033 SL Hurler Of The Year, the #1 overall pick of the 2022 SIMBL Draft and eight-time All-Star

Joe Tarnowsky

, #1 overall pick of the 2024 SIMBL Draft and six-time All-Star

Jimmy Wagner

, and now the legendary Anderson in a power trio to possibly match the best #1-#3 assembly in SIMBL history. No matter their pitching order they'll start a combined 100+ games leaving precious little breathing room for their competitors. That's 26 All-Star Game apperances and seven SL Hurler Of The Year Awards in the Hitmen's new "Big Three".

Meanwhile, Las Vegas loses almost $23,000,000 in salary and gains the blue chip catching prospect that they'll be rebuilding their pitching around. The loss of Micah Irwin hurt with even "AAA" taking a step back over the most recent two seasons and their once vaunted bullpen serving up batting practice fastballs to the competition. Economic constraints have forced these deep cuts but analysts believe that the trade will turn things around in less than a year for Las Vegas. At least financially. The fans are understandably upset and the season ticket holders are enraged. A lot is riding on the next generation living up to potential.
Las Vegas received prospects 2031 #1 overall draft pick catcher

Robert Sladky

and former 2031 19th overall pick second baseman

Brett Huggins

in return for Anderson who was their cornerstone first round pick, 15th overall, of the

2019 SIMBL New File Era Inaugural Draft

.
But, of course, only time will tell. In the meantime, one wily veteran and shoo-in future SIMBL Hall Of Famer is getting one last shot at the The SIMBL Coveted Cup in Chicago.
2040 SIMBL GM AWARDS
| | | |
| --- | --- | --- |
| GMOTY | CARTER | ORE |
| UL SOTY | VASQUEZ | ORE |
| SL SOTY | COOPER | TB |
| UL HOTY | CABRERA | BEN |
| SL HOTY | LAUX | BOS |
| UL MROTY | MARINO | BRI |
| SL MROTY | CAMPBELL | BOS |
| UL FOTY | CHASE | NY |
| SL FOTY | VIRGIL | ASH |
| UL ROTY | VASQUEZ | ORE |
| SL ROTY | GONZALEZ | LV |
2040 SIMBL CS:
ASHEVILLE 4 NEW YORK 2
2040 SIMBL LCS:
NEW YORK 4 OREGON 2
ASHEVILLE 4 NORFOLK 3
2040 SIMBL LDS:
OREGON 4 BRISTOL 0
NEW YORK 4 CALGARY 2
ASHEVILLE 4 BOSTON 2
NORFOLK 4 HOLLYWOOD 1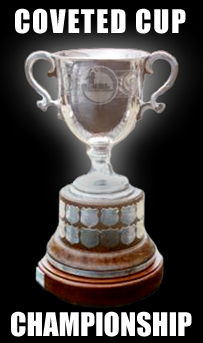 SIMBL COVETED CUP CHAMPIONS
2039: NEW YORK 4 TAMPA 2
GM CHRIS GATTUSO
2038: TORONTO 4 SAN DIEGO 2
GM ERIC SAVARD
2037: TORONTO 4 SAN DIEGO 2
GM ERIC SAVARD
2036: TEXAS 4 CHICAGO 2
GM PAT FLANAGAN
2035: WESTBURY 4 CHICAGO 1
GM BILL ATTEBERRY
2034: DALLAS 4 CHICAGO 0
GM ROBERT DON
2033: S DIEGO 4 CLEVELAND 2
GM DON KRAUSE
2032: CALGARY 4 HAWAII 1
GM CHRISTIAN DEMARCO
2031: LAS VEGAS 4 DALLAS 0
GM CARL HANNAH
2030: WHITBY 4 HAWAII 2
GM JOHN CALLAHAN
2029: HAWAII 4 OREGON 3
GM TROY VOGEL
2028: ASHEVILLE 4 NY 3
GM PETE MCGOWAN
2027: NEW YORK 4 CHICAGO 2
GM CHRIS GATTUSO
2026: CLEVELAND 4 SAC 0
GM JONATHAN FITZGERALD
2025: CALGARY 4 ASHEVILLE 2
GM CHRISTIAN DEMARCO
2024: SAN DIEGO 4 DALLAS 2
GM KEVIN NORRIS
2023: CALGARY 4 LAS VEGAS 3
GM CHRISTIAN DEMARCO
2022: HOLLYWOOD 4 DAL 2
GM RODNEY BAYLOR
2021: SAN DIEGO 4 DALLAS 2
GM WARREN PINEAU
2020: MAN BEACH 4 OREGON 3
GM SHANE DAY
2019: SAN DIEGO 4 CALGARY 2
GM PAUL WARE
2018: CALGARY 4 SAN DIEGO 3
GM CHRISTIAN DEMARCO
2017: BRISTOL 4 CHICAGO 3
GM GREG CHECOVETES
2016: SAN DIEGO 4 LA 0
GM PAUL WARE
2015: LAS VEGAS 4 BOSTON 3
GM CHIP ORTON
2014: SAN DIEGO 4 CALGARY 2
GM PAUL WARE
2013: LAS VEGAS 4 TEXAS 1
GM CHIP ORTON
2012: SAN DIEGO 4 LA 3
GM PAUL WARE
2011: OREGON 4 CALGARY 0
GM MIKE SENN
2010: MARIN 4 SAN DIEGO 3
GM TOM HICKMAN
2009: SAN DIEGO 4 LA 2
GM PAUL WARE
2008: POCATELLO 4 TEXAS 3
GM ZACH DEUEL
2007: SAN DIEGO 4 AUGUSTA 2
GM PAUL WARE
2006: S. DIEGO 4 PENSACOLA 3
GM PAUL WARE
2005: SAN DIEGO 4 BEND 2
GM PAUL WARE
SIMBL LEAGUE CHAMPIONS
UNION LEAGUE

2039: NEW YORK 4 TORONTO 3
GM CHRIS GATTUSO
2038: TORONTO 4 BEND 2
GM ERIC SAVARD
2037: TORONTO 4 WHITBY 1
GM ERIC SAVARD
2036: TEXAS 4 SEATTLE 3
GM PAT FLANAGAN
2035: WESTBURY 4 CLEVE 3
GM BILL ATTEBERRY
2034: DALLAS 4 BRISTOL 1
GM ROBERT DON
2033: CLEVELAND 4 DALLAS 2
GM JONATHAN FITZGERALD
2032: CALGARY 4 WHITBY 3
GM CHRISTIAN DEMARCO
2031: DALLAS 4 WHITBY 3
GM ROBERT DON
2030: WHITBY 4 DALLAS 2
GM JOHN CALLAHAN
2029: OREGON 4 CALGARY 1
GM TIM IMASA
2028: NEW YORK 4 BEND 1
GM CHRIS GATTUSO
2027: NEW YORK 4 WHITBY 3
GM CHRIS GATTUSO
2026: CLEVELAND 4 DALLAS 3
GM JONATHAN FITZGERALD
2025: CALGARY 4 CLE 1
GM CHRISTIAN DEMARCO
2024: DALLAS 4 CLEVELAND 2
GM ROBERT DON
2023: CALGARY 4 WHITBY 2
GM CHRISTIAN DEMARCO
2022: DALLAS 4 CALGARY 3
GM ROBERT DON
2021: DALLAS 4 CALGARY 3
GM ROBERT DON
2020: OREGON 4 CALGARY 3
GM MIKE SENN
2019: CALGARY 4 BRISTOL 3
GM CHRISTIAN DEMARCO
2018: CALGARY 4 SAC 3
GM CHRISTIAN DEMARCO
2017: BRISTOL 4 BOSTON 2
GM GREG CHECOVETES
2016: LA 4 BRISTOL 1
GM DAVID BLILEY
2015: BOSTON 4 CALGARY 2
GM DAVE BURGESS
2014: CALGARY 4 BRISTOL 3
GM CHRISTIAN DEMARCO
2013: TEXAS 4 BRISTOL 0
GM PAT FLANAGAN
2012: LA 4 BRISTOL 2
GM DAVID BLILEY
2011: CALGARY 4 BOSTON 3
GM CHRISTIAN DEMARCO
2010: MARIN 4 LA 2
GM TOM HICKMAN
2009: LA 4 BRISTOL 1
GM DAVID BLILEY
2008: POCATELLO 4 BROOK 2
GM ZACH DEUEL
2007: AUGUSTA 4 CAROLINA 0
GM STEPH MABIE
2006: PENSACOLA 4 CGY 1
GM MIKE STEWART
2005: BEND 4 MARIN 0
GM TED WILLIAMS
SYNDICATE LEAGUE
2039: TAMPA 4 ROCHESTER 1
GM TIM MELICAN
2038: S. DIEGO 4 ROCHESTER 0
GM PAUL WARE
2037: SAN DIEGO 4 SAC 2
GM PAUL WARE
2036: CHICAGO 4 KNOXVILLE 3
GM JOHN BOWDEN
2035: CHICAGO 4 KNOXVILLE 0
GM JOHN BOWDEN
2034: CHICAGO 4 SAN DIEGO 2
GM JOHN BOWDEN
2033: SAN DIEGO 4 H-WOOD 2
GM DON KRAUSE
2032: HAWAII 4 CHICAGO 2
GM TROY VOGEL
2031: LAS VEGAS 4 TAMPA 2
GM CARL HANNAH
2030: HAWAII 4 TAMPA BAY 3
GM TROY VOGEL
2029: HAWAII 4 TAMPA BAY 3
GM TROY VOGEL
2028: ASHEVILLE 4 SAC 0
GM PETE MCGOWAN
2027: CHICAGO 4 ASHEVILLE 3
GM JOHN BOWDEN
2026: SACRAMENTO 4 ASH 3
GM JASON GREGORY
2025: ASHEVILLE 4 SAC 0
GM PETE MCGOWAN
2024: SAN DIEGO 4 H-WOOD 3
GM KEVIN NORRIS
2023: LAS VEGAS 4 H-WOOD 3
GM CARL HANNAH
2022: H-WOOD 4 BOSTON 2
GM RODNEY BAYLOR
2021: S. DIEGO 4 C-CHESTER 3
GM WARREN PINEAU
2020: MAN BEACH 4 S. DIEGO 1
GM SHANE DAY
2019: SAN DIEGO 4 AUGUSTA 1
GM PAUL WARE
2018: SAN DIEGO 4 RUSTON 1
GM PAUL WARE
2017: CHICAGO 4 SAN DIEGO 1
GM MIKE LYNCH
2016: SAN DIEGO 4 L VEGAS 0
GM PAUL WARE
2015: LAS VEGAS 4 BIRM 1
GM CHIP ORTON
2014: SAN DIEGO 4 CHICAGO 1
GM PAUL WARE
2013: LAS VEGAS 4 BROOK 3
GM CHIP ORTON
2012: SAN DIEGO 4 OREGON 3
GM PAUL WARE
2011: OREGON 4 SAN DIEGO 3
GM MIKE SENN
2010: SAN DIEGO 4 OREGON 3
GM PAUL WARE
2009: SAN DIEGO 4 BROOK 2
GM PAUL WARE
2008: TEXAS 4 NEW YORK 3
GM PAT FLANAGAN
2007: SAN DIEGO 4 CLEVE 0
GM PAUL WARE
2006: SAN DIEGO 4 CHICAGO 1
GM PAUL WARE
2005: SAN DIEGO 4 B RIVER 2
GM PAUL WARE

SIMBL LEAGUE DATE:


12/31/2040
37th Season Of Play
File Updated: 10/18/2017
SIMBL Front Page Updated:
10/18/2017
NEXT SIMBL SIM:
Thursday October 19, 2017
2041 Free Agency SIM 3
To 1/16/2041

2039 League Export Rate: 61.3%
2038 League Export Rate: 57.7%
2037 League Export Rate: 55.5%
2036 League Export Rate: 57.7%
2035 League Export Rate: 58.3%
2034 League Export Rate: 71.9%
2033 League Export Rate: 78.2%
2032 League Export Rate: 73.8%
2031 League Export Rate: 83.0%
2030 League Export Rate: 83.8%
2029 League Export Rate: 89.4%
2028 League Export Rate: 84.0%
2027 League Export Rate: 84.9%
2026 League Export Rate: 88.3%
2025 League Export Rate: 88.4%
2024 League Export Rate: 91.9%
2023 League Export Rate: 88.4%

2039 SIMBL
DEFENDING CHAMPIONS:
NEW YORK 4 TAMPA BAY 2
GM CHRIS GATTUSO

PAST SIMBL CHAMPIONS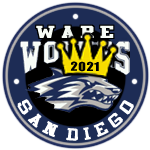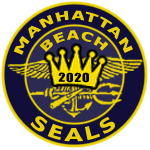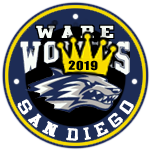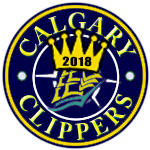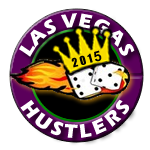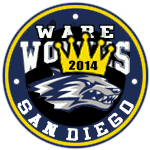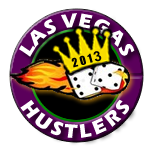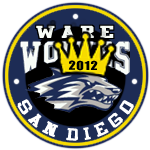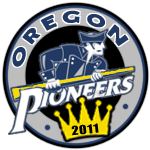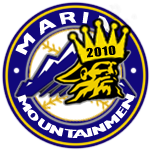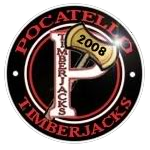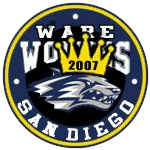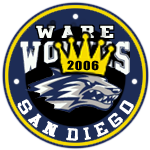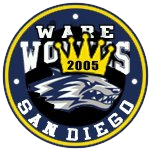 FIRST FILE ERA PLAYER STATS