LANCE'S KINGS ARE FALLING SERIES:
HUSTLERS LEGENDARY 'TRIPLE A' SERIOUSLY POISED TO PASS SIMBL ALL-TIME WINS LEADER GRIMES
Barring Injury, Anderson Projected Early Next Season To Be New SIMBL Career Wins King
Currently, Only 10 Pitchers In SIMBL History Have Won 200 Games, 17 With 190+, 23 With 175+ & 47 With 150+ Wins


By Lance Stanley
SIMBL Contributor
Hey bedwetters.  Lance Stanley reporting for the SIMBL.

As my recent article on SIMBL career records recently broken by Dallas'

Tony Aguilar

(new all-time home run king), San Diego closer

Cedric Issacson

(new all-time saves leader) and Sacramento's

Carlos Molina

(new all-time RBI leader), Las Vegas' six-time SL Hurler Of The Year

Alan Alexander Anderson

recently became only the second pitcher in the SIMBL's 32-season history to join the 300-Win Club joining former San Diego First File Era dominator,

SIMBL Hall Of Famer

, eight-time Hurler Of The Year winner, 11-time All-SIMBL Team selection and 11-time All-Star

Bobby Grimes

.

Only two pitchers in the SIMBL's 32-season history have won 300 games and are considered the two very best in league history: Grimes and Anderson who now stand in a class of their own.

Now the race is on for the 36 year-old "Triple A" to break Grimes' long-standing SIMBL record of 313 career wins.  As of the September 22, 2016 league date and nearing the end of his 17th full-time season and 18th overall, the 14-time All-Star (which stands alone as another SIMBL record) has 306 wins and is 8 wins away from passing the legendary Grimes' long-standing record of 313 career wins and becoming the new SIMBL wins king.

Adding in current 40 year-old five-time Hurler Of The Year and 12-time former long-time Texas and Cleveland All-Star and now current Sacramento closer

Richard Dicks Jr.

(276 wins), who is nearing the end of a first-ballot Hall Of Fame career as well and whose father

Richard Dicks Sr.

is a First File Era SIMBL Hall Of Famer voted in by SIMBL GMs a few seasons ago in the occasional SIMBL Hall Of Fame voting, there are only three pitchers in the lengthy history of the league to win 250+ games.
Dicks Sr. and Dicks Jr. will likely be the first father-son duo to be inducted into the SIMBL Hall Of Fame. Another case will be made in the future when SIMBL Hall Of Famer Daryl Ryles' son, 30 year-old Hawaii superstar

Deryk Ryles

currently in his tenth full-time season in which he is an 9-time All-Star with 9 consecutive starts at third base and already with 355 career home runs, nears the end of his career years down the road barring injury will make a case as well as a fathers-son duo to join the Dicks.

Currently, only 10 pitchers have won 200+ SIMBL games while 47 pitchers have won 150 SIMBL games.

Anderson is a 'young' 36 years-old and won't turn 37 until during next November during the 2037 campaign.  Enjoying another above-average season with a 17-11 record with a 2.83 ERA, "Triple A" is on pace to set the new record early next season barring injury.

The league argument, certainly always led by Las Vegas GM Carl Hannah who drafted Anderson with the 15th overall pick of the

2019 SIMBL New File Era Inaugural Draft

,

who swept to his 2031 SIMBL championship

over Dallas riding Anderson's dominating MVP performances in the postseason in 2031 when "AAA" went 4-1 with a 2.51 ERA and a blistering 0.73 WHIP in six starts at age 31, who drafted and groomed Anderson, and San Diego's fellow long-time SIMBL stalwart GM Paul Ware, a seven-time SIMBL champion GM, who drafted Grimes in the 10th round in the 2005 SIMBL First File Era Inaugural Draft as a high risk-high reward prospect.  

Grimes' case is that he is the most dominating pitcher in the SIMBL First File Era (2005-2018) bar none.

Grimes is a SIMBL Hall Of Famer, 8-time SL Hurler Of The Year, 11-time All-SIMBL Team selection and 11-time All-Star. Grimes was named MVP of three SIMBL Coveted Cup Championship Series in 2009, 2014 and seven years later in 2021 when he re-entered the league after a two-season break as one of the few First File Era players to re-enter the New File Era as free agents. Grimes is also a one-time SLDS MVP in 2010. To add to the pile, Grimes even won the 2007 SL Rookie Of The Year Award and was the MVP of the 2013 SIMBL All-Star Game.  Grimes' career ERA of 2.56 and WHIP of 0.96 were and still stand as #1 for starting pitchers in SIMBL history at the time of his retirement. His 3026 career strikeouts were second at the time of his retirement next to fellow SIMBL Hall Of Famer

James Sousa

's 3334 and still stand now as fourth as the SIMBL New File Era is near the end of its 18th season compared to the First File Era's 14-season history from 2005-2018. Grimes played 16 seasons in the SIMBL: 2005-2018 in the First File Ea and 2021-2022 in the New File Era before finally hanging them up for good after the 2022 season ending his career as the undisputed best pitching ace in league history up from 2005-2022.

Anderson's case is that he is the most dominating pitcher in the SIMBL New File Era (2019-current) bar none.

Anderson is a future automatic SIMBL Hall Of Famer the single moment he hangs up his cleats.  He is a six-time SL Hurler Of The Year (second-most in league history to Grimes' eight), a SIMBL-record 14-time All-Star in which he has set a SIMBL-record in the process as he has gone to the SIMBL Midsummer Classic for the past 14 consecutive seasons. He has spent his entire career with Las Vegas outside two seasons with Chicago where he was paired up in a

very unthinkable trade at the time

with former SIMBL Draft #1 overall picks and fellow future Hall Of Famers

Jimmy Wagner

and Joe Tarnowsky in 2034 and 2035 to form a very formidable and expensive "Big Three"the likes the SIMBL had never seen before that led the Hitmen to two SIMBL Coveted Cup Championship Series appearances in the "Big Three's" two seasons together but failed to bring home a title being upset by GM Robert Don's Dallas Texans in the 2034 SIMBL CS and last season to Westbury GM Bill Atteberry's Cannons in the 2035 SIMBL CS.  Contrary to false speculation of the beginning of his  eventual demise, Anderson went 36-15 with a 3.34 in his two seasons in the Windy City before Hannah traded back for him from Bowden before the current 2036 season to finish his career in a Hustler uniform.  "Triple A" is now in his 16th season in Las Vegas and 18th SIMBL season overall.

To put his illustrious career into perspective, "AAA" has won 14 or more games for an amazing 15 consecutive seasons including this year.  He has won 15+ games twelve times in his 16 full SIMBL seasons.  The former #15 overall pick back in the 2019 SIMBL New File Inaugural Draft by Hustlers GM Carl Hannah has won 16 or more games twelve times, 17 or more games twelve times and is a nine-time 19+ game winner.  Anderson won 20+ games in his career eight times in his career doing so in eight consecutive seasons from 2024-2031.  To add more to his legend, Anderson won 24+ games five times and finally 25+ games a SIMBL-record three times with a career-high 28-5 season in 2028.  The 28-win season stands tied for third in SIMBL single-season history with Oregon's Angel Rodriguez in 2013, Grimes' 29-win season in that same 2013 season and SIMBL Hall Of Famer

Alberto Tovar

's uber-historic 33-win season in 2021. The Hustlers, competitive and a playoff-contending team in most of Anderson's prime seasons in Sin City, obviously were not in the same postseason history of the eleven-time SIMBL champion Warewolves which makes Grimes an 8-time SIMBL champion and MVP of three of the championship series.  Anderson's 1.66 ERA in 2030 is a single-season record that many think will never be broken as SIMBL Hall Of Famer

Vinny Corleone'

s 1.78 mark in 2021 stands a distant second in league history. "Triple A" won the 2031 SLCS MVP, 2023 SLDS MVP and matching Grimes' was the 2034 SIMBL All-Star MVP.

Anderson also is one of only four pitchers joining First File legend and SIMBL Hall Of Famer and two-time Hurler Of The Year James Sousa and Sacramento's 40 year-old five-time Hurler Of The Year Richard Dicks Jr. with 3000 or more strikeouts and is the new SIMBL career strikeout king currently with 3436 sitdowns.  Sousa now stands second with 3334, Dicks Jr. has 3151 career K's while Grimes' 3026 stands fourth in league history.

Grimes and Anderson's statuses as the only pitchers in SIMBL history with 300 wins will stand firm for seasons to come. Boston's 38 year-old

Ross Brooks

is the nearest active player on the list still playing and nearing the end of a consistent though not spectacular career and is nearly 100 wins away standing in 7th-place with 223 wins.

Chicago ace Jimmy Wagner (currently 22-7 with a 2.71 ERA) is a 34 years-old and a nine-time All-Star and stands in 9th place

and recently became only the 10th pitcher in league history with 200 wins. 17 pitchers in league history have won 190 or more games. 47 have won 150+ games.

Wagner's teammate and part of one of the league's most formidable ace duos currently and in league history, ten-time All-Star and 2033 SL Hurler Of The Year and 2025 SL Rookie Of The Year Joe Tarnowsky, has led GM John Bowden's Hitmen to the past two SIMBL Coveted Cup Championship Series as SL champions only to lose to Dallas in 2034 and Westbury in 2035 and are the favorites to advance to their third consecutive SIMBL CS this season and lead the league currently with a blistering 100-49 record with 13 games to play.
Tarnowsky (currently 21-5 with a 2.98 ERA, winner of the 2033 SL Hurler Of The Year Award, ten-time All-Star and #1 overall pick of the 2022 SIMBL Draft) is the highest active player next to win 200 games and sits with 195 at 33 years-old. The left-hander spent his first six SIMBL seasons with the Giants after being nabbed #1 overall by Giants GM Jason Gregory in the 2022 SIMBL Draft where he won 18 games or more in four of those seasons before signing with Chicago during the 2031 free agency sweepstakes.  Tarnowsky has won 18+ games in eight of his 12 SIMBL seasons and is now in his sixth season with the Hitmen.
Cementing that Grimes and Anderson's 300 wins and both are #1 and #1 in all-time wins  is the fact that outside Tarnowsky's 195 wins at 33 years-old, Oregon's long-time ace

Francisco Martinez

(with 163 wins) is 34 years-old and Cleveland's

Kevin Schmidt

(with 163 wins) are the youngest on the active list ranked highest and still stands post-30 years-old at 31.  That's not looking too promising for hopeful challenge to the record because both are some 140 wins away at their ages to even reach 300 which chances are less than 10% of obtaining.

To give further evidence at how long Grimes' and Anderson's marks will stand there are only active pitchers on the top 100 in league career wins under the age of 30 in San Diego's

Michael Martin

(28 years-old with 118 wins), Bristol's

Steven Lee

(29 years-old with 103 wins) and Rochester's

Felix Romero

(28 years-old with 102 wins).

So, barring not losing any significant time to injuries as they grow older, Wagner (200 wins at age 34) and Tarnowsky (195 wins at age 33) the two former #1 overall picks of SIMBL Drafts have a slim if non-existent chance at reaching 300 wins or even becoming the 4th pitchers to post 250 SIMBL career wins making Grimes and Anderson's records even more impressive though not likely to come anywhere near despite likely SIMBL Hall Of Famer-worthy credentials Wagner and Tarnowsky likely will possess when they decide to retire within the next 5-7 seasons though the two are still currently ranked as two of the top five starting pitchers in the league and are pitching like it as well.

Here are the top current SIMBL wins leaders from both the SIMBL New File Era (2019-current) and SIMBL First File Era (2005-2018) combined as usual.  Below is another cumulative "Lance's Lists" that focuses on all-time SIMBL career strikeout leaders as of the current 9/22/2036 league date.

Next up, we'll take a look at career hits leaders and career saves leaders and the new records broken in their fields as well.
Of the below listed SIMBL all-time career wins leaders, Bobby Grimes, Oki Okada, James Sousa, Michael Gambino, Vinny Corleone, Bobby Bruno, Craig Byrd, five-time Fireman Of The Year Barrett Jenkins, Justin Montgomery, Alberto Tovar and Oregon's long-time 461-save 8-time All-Star closer Andrew Stephens are the only pitchers that have been recognized by league GM vote or automatic statistical requirements by the game and are currently inducted in the SIMBL Hall Of Fame with further possibilities to come in future organized and official SIMBL Hall Of Fame voting which occurs every couple of seasons when time and the huge resources of such an event permits and some will automatically inducted upon retirement upon meeting the ingame statistical requirements.
Thus far, nine players of the SIMBL First File Era of 2005-2018 have been formally elected and inducted with Bobby Grimes, James Sousa, Pedro Ramirez, Richard Dicks Sr., and former long-time First File Era career saves leader Bill Hyer being the only pitchers formally elected in in previous GM-elected balloting in years pasts.
The above listed nine pitchers of the SIMBL New File Era (2019-current) have been inducted into the SIMBL Hall Of Fame while 6 positional players of the NFE have been inducted.  Four positional players: Daryl Ryles, Lucas Espitia, Dominck Lund and Taitarou Haranobu have thus far been elected from the FFE.
SIMBL Career 150+ Wins Leaders
As Of The 9/22/2036 League Date
*- Indicates Active Player
1. 313 Bobby Grimes San Diego 2007-2018, 2021-2022
2. 306 Alan Alexander Anderson Las Vegas/Chicago 2020-2036 *
3. 276 Richard Dicks Jr. Texas/Cleveland/Deer Lake/San Diego/Sacramento 2019-2036 *
4. 241 Oki Okada Bristol/Chicago/Hollywood/Asheville 2019-2032
5. 234 James Sousa Los Angeles/Lowell 2005-2018
6. 228 Michael Gambino Oregon/Las Vegas/Knoxville/Deer Lake 2019-2034
7. 223 Ross Brooks Asheville/Dallas/Westbury/Deer Lake/Hollywood/Boston 2019-2036 *
8. 217 Vinny Corleone Knoxville/Calgary/Asheville/Deer Lake/Boston/Whitby 2019-2032
9. 202 Jimmy Wagner Chicago 2025-2036 *
10. 200 Bobby Bruno Manhattan Beach-Hollywood/Whitby/Las Vegas 2019-2030
11. 198 Felix Murff San Diego 2005-2018
12. 197 Pedro Ramirez Oregon/Birmingham/Chicago 2007-2018
12. 197 Anthony Puffer Las Vegas/Boston/Cleveland 2011-2018, 2023-2027     
12. 197 Joe Tarnowsky Sacramento/Chicago 2025-2036 *
13. 195 Glenn Murphy Cleveland/Deer Lake/Sacramento/Whitby 2014-2018, 2023-2030
14. 193 Brody McIllmoyle Asheville/Cleveland/Deer Lake 2020-2036 *
15. 191 Marcus Dinges Brooklyn-Birmingham-Moscow-Mexico City/Oregon/New Orleans 2006-2018
16. 187 Brian Woods Whitby/Westbury/Oregon/Bristol/Boston 2020-2033
17. 181 Trevor Brooks Colchester-Boston/Whitby/Asheville/Seattle/Hawaii 2019-2032
17. 181 Richard Dicks Sr. Marin-Sacramento/Las Vegas 2005-2018
18. 180 Shane Hollingsworth Bend 2019-2035
19. 178 Antonio Soto Hartford-Whitby/Asheville/New York 2020-2033
20. 177 Dennis Hunt Texas 2005-2018175 Craig Byrd Calgary/Chicago/Tampa Bay 2019-2028
173 Raynald Charron Texas/Dallas 2020-2035
167 Robert Carson Texas 2007-2018
167 John McCasland Cleveland-New York 2005-2018
165 Justin Montgomery Rochester 2019-2029
163 Francisco Martinez Oregon 2025-2036 *
163 Kevin Schmidt Tampa Bay/Cleveland 2026-2036 *
161 Bill Hightower Atlantic City-Newark-Hartford 2006-2018
160 Alberto Tovar San Diego/Rochester 2019-2026
159 Timothy Williams Knoxville/Hollywood 2024-2036 *
159 Rick Varney Atlantic City-Newark-Hartford/Toronto 2005-2018
158 Jerry Poliskin Hawaii/Chicago/Deer Lake/Cleveland/Rochester/Oregon/New York 2021-2034
158 Miles Farrelly Chicago/Toronto 2005-2015
157 Country Joe Thomas Texas/Knoxville/San Diego/Boston 2019-2034
157 Alex Lynch Augusta/Cleveland/Las Vegas/Hawaii/San Diego/New York 2019-2032
155 Gustave Sequin Hollywood/Dallas/Boston/Sacramento/Bellingham 2022-2035
155 Ryan Thomas Astoria/Whitby/Westbury 2019-2032
154 Nelson Hawke Augusta/Knoxville/Tampa Bay/Whitby/Sacramento 2019-2032
153 Casey Barker New York 2025-2036 *
153 Nelson Hawke Knoxville/Tampa Bay/Whitby/Sacramento 2019-2032
152 Riley Charboneau Las Vegas/Texas 2022-2036 *
151 Dave Jackson Hollywood 2019-2030
151 D'Monte Lewis Astoria/Boston/Knoxville/Tampa Bay/Oregon 2019-2031
150 Justin Riley Augusta-Charlotte/Tampa Bay/Chicago/New York/San Diego 2022-2034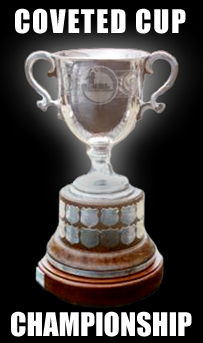 SIMBL COVETED CUP CHAMPIONS
2040: ASHEVILLE 4 N YORK 2
GM PETE MCGOWAN
2039: NEW YORK 4 TAMPA 2
GM CHRIS GATTUSO
2038: TORONTO 4 SAN DIEGO 2
GM ERIC SAVARD
2037: TORONTO 4 SAN DIEGO 2
GM ERIC SAVARD
2036: TEXAS 4 CHICAGO 2
GM PAT FLANAGAN
2035: WESTBURY 4 CHICAGO 1
GM BILL ATTEBERRY
2034: DALLAS 4 CHICAGO 0
GM ROBERT DON
2033: S DIEGO 4 CLEVELAND 2
GM DON KRAUSE
2032: CALGARY 4 HAWAII 1
GM CHRISTIAN DEMARCO
2031: LAS VEGAS 4 DALLAS 0
GM CARL HANNAH
2030: WHITBY 4 HAWAII 2
GM JOHN CALLAHAN
2029: HAWAII 4 OREGON 3
GM TROY VOGEL
2028: ASHEVILLE 4 NY 3
GM PETE MCGOWAN
2027: NEW YORK 4 CHICAGO 2
GM CHRIS GATTUSO
2026: CLEVELAND 4 SAC 0
GM JONATHAN FITZGERALD
2025: CALGARY 4 ASHEVILLE 2
GM CHRISTIAN DEMARCO
2024: SAN DIEGO 4 DALLAS 2
GM KEVIN NORRIS
2023: CALGARY 4 LAS VEGAS 3
GM CHRISTIAN DEMARCO
2022: HOLLYWOOD 4 DAL 2
GM RODNEY BAYLOR
2021: SAN DIEGO 4 DALLAS 2
GM WARREN PINEAU
2020: MAN BEACH 4 OREGON 3
GM SHANE DAY
2019: SAN DIEGO 4 CALGARY 2
GM PAUL WARE
2018: CALGARY 4 SAN DIEGO 3
GM CHRISTIAN DEMARCO
2017: BRISTOL 4 CHICAGO 3
GM GREG CHECOVETES
2016: SAN DIEGO 4 LA 0
GM PAUL WARE
2015: LAS VEGAS 4 BOSTON 3
GM CHIP ORTON
2014: SAN DIEGO 4 CALGARY 2
GM PAUL WARE
2013: LAS VEGAS 4 TEXAS 1
GM CHIP ORTON
2012: SAN DIEGO 4 LA 3
GM PAUL WARE
2011: OREGON 4 CALGARY 0
GM MIKE SENN
2010: MARIN 4 SAN DIEGO 3
GM TOM HICKMAN
2009: SAN DIEGO 4 LA 2
GM PAUL WARE
2008: POCATELLO 4 TEXAS 3
GM ZACH DEUEL
2007: SAN DIEGO 4 AUGUSTA 2
GM PAUL WARE
2006: S. DIEGO 4 PENSACOLA 3
GM PAUL WARE
2005: SAN DIEGO 4 BEND 2
GM PAUL WARE
SIMBL LEAGUE CHAMPIONS
UNION LEAGUE

2040: NEW YORK 4 OREGON 2
GM CHRIS GATTUSO
2039: NEW YORK 4 TORONTO 3
GM CHRIS GATTUSO
2038: TORONTO 4 BEND 2
GM ERIC SAVARD
2037: TORONTO 4 WHITBY 1
GM ERIC SAVARD
2036: TEXAS 4 SEATTLE 3
GM PAT FLANAGAN
2035: WESTBURY 4 CLEVE 3
GM BILL ATTEBERRY
2034: DALLAS 4 BRISTOL 1
GM ROBERT DON
2033: CLEVELAND 4 DALLAS 2
GM JONATHAN FITZGERALD
2032: CALGARY 4 WHITBY 3
GM CHRISTIAN DEMARCO
2031: DALLAS 4 WHITBY 3
GM ROBERT DON
2030: WHITBY 4 DALLAS 2
GM JOHN CALLAHAN
2029: OREGON 4 CALGARY 1
GM TIM IMASA
2028: NEW YORK 4 BEND 1
GM CHRIS GATTUSO
2027: NEW YORK 4 WHITBY 3
GM CHRIS GATTUSO
2026: CLEVELAND 4 DALLAS 3
GM JONATHAN FITZGERALD
2025: CALGARY 4 CLE 1
GM CHRISTIAN DEMARCO
2024: DALLAS 4 CLEVELAND 2
GM ROBERT DON
2023: CALGARY 4 WHITBY 2
GM CHRISTIAN DEMARCO
2022: DALLAS 4 CALGARY 3
GM ROBERT DON
2021: DALLAS 4 CALGARY 3
GM ROBERT DON
2020: OREGON 4 CALGARY 3
GM MIKE SENN
2019: CALGARY 4 BRISTOL 3
GM CHRISTIAN DEMARCO
2018: CALGARY 4 SAC 3
GM CHRISTIAN DEMARCO
2017: BRISTOL 4 BOSTON 2
GM GREG CHECOVETES
2016: LA 4 BRISTOL 1
GM DAVID BLILEY
2015: BOSTON 4 CALGARY 2
GM DAVE BURGESS
2014: CALGARY 4 BRISTOL 3
GM CHRISTIAN DEMARCO
2013: TEXAS 4 BRISTOL 0
GM PAT FLANAGAN
2012: LA 4 BRISTOL 2
GM DAVID BLILEY
2011: CALGARY 4 BOSTON 3
GM CHRISTIAN DEMARCO
2010: MARIN 4 LA 2
GM TOM HICKMAN
2009: LA 4 BRISTOL 1
GM DAVID BLILEY
2008: POCATELLO 4 BROOK 2
GM ZACH DEUEL
2007: AUGUSTA 4 CAROLINA 0
GM STEPH MABIE
2006: PENSACOLA 4 CGY 1
GM MIKE STEWART
2005: BEND 4 MARIN 0
GM TED WILLIAMS
SYNDICATE LEAGUE
2040: ASHEVILLE 4 NORFOLK 3
GM PETE MCGOWAN
2039: TAMPA 4 ROCHESTER 1
GM TIM MELICAN
2038: S. DIEGO 4 ROCHESTER 0
GM PAUL WARE
2037: SAN DIEGO 4 SAC 2
GM PAUL WARE
2036: CHICAGO 4 KNOXVILLE 3
GM JOHN BOWDEN
2035: CHICAGO 4 KNOXVILLE 0
GM JOHN BOWDEN
2034: CHICAGO 4 SAN DIEGO 2
GM JOHN BOWDEN
2033: SAN DIEGO 4 H-WOOD 2
GM DON KRAUSE
2032: HAWAII 4 CHICAGO 2
GM TROY VOGEL
2031: LAS VEGAS 4 TAMPA 2
GM CARL HANNAH
2030: HAWAII 4 TAMPA BAY 3
GM TROY VOGEL
2029: HAWAII 4 TAMPA BAY 3
GM TROY VOGEL
2028: ASHEVILLE 4 SAC 0
GM PETE MCGOWAN
2027: CHICAGO 4 ASHEVILLE 3
GM JOHN BOWDEN
2026: SACRAMENTO 4 ASH 3
GM JASON GREGORY
2025: ASHEVILLE 4 SAC 0
GM PETE MCGOWAN
2024: SAN DIEGO 4 H-WOOD 3
GM KEVIN NORRIS
2023: LAS VEGAS 4 H-WOOD 3
GM CARL HANNAH
2022: H-WOOD 4 BOSTON 2
GM RODNEY BAYLOR
2021: S. DIEGO 4 C-CHESTER 3
GM WARREN PINEAU
2020: MAN BEACH 4 S. DIEGO 1
GM SHANE DAY
2019: SAN DIEGO 4 AUGUSTA 1
GM PAUL WARE
2018: SAN DIEGO 4 RUSTON 1
GM PAUL WARE
2017: CHICAGO 4 SAN DIEGO 1
GM MIKE LYNCH
2016: SAN DIEGO 4 L VEGAS 0
GM PAUL WARE
2015: LAS VEGAS 4 BIRM 1
GM CHIP ORTON
2014: SAN DIEGO 4 CHICAGO 1
GM PAUL WARE
2013: LAS VEGAS 4 BROOK 3
GM CHIP ORTON
2012: SAN DIEGO 4 OREGON 3
GM PAUL WARE
2011: OREGON 4 SAN DIEGO 3
GM MIKE SENN
2010: SAN DIEGO 4 OREGON 3
GM PAUL WARE
2009: SAN DIEGO 4 BROOK 2
GM PAUL WARE
2008: TEXAS 4 NEW YORK 3
GM PAT FLANAGAN
2007: SAN DIEGO 4 CLEVE 0
GM PAUL WARE
2006: SAN DIEGO 4 CHICAGO 1
GM PAUL WARE
2005: SAN DIEGO 4 B RIVER 2
GM PAUL WARE

SIMBL LEAGUE DATE:
9/2/2041
37th Season Of Play
File Updated: 12/16/2017
SIMBL Front Page Updated:
12/16/2017

NEXT SIMBL SIM:
Monday December 18, 2017
2041 SIM 23
To 9/9/2041
26 Games & 4 SIMs
Left In Regular Season
2040 League Export Rate: 68.9%
2039 League Export Rate: 61.3%
2038 League Export Rate: 57.7%
2037 League Export Rate: 55.5%
2036 League Export Rate: 57.7%
2035 League Export Rate: 58.3%
2034 League Export Rate: 71.9%
2033 League Export Rate: 78.2%
2032 League Export Rate: 73.8%
2031 League Export Rate: 83.0%
2030 League Export Rate: 83.8%
2029 League Export Rate: 89.4%
2028 League Export Rate: 84.0%
2027 League Export Rate: 84.9%
2026 League Export Rate: 88.3%
2025 League Export Rate: 88.4%
2024 League Export Rate: 91.9%
2023 League Export Rate: 88.4%

2040 SIMBL
DEFENDING CHAMPIONS:
ASHEVILLE 4 NEW YORK 2
GM PETE MCGOWAN

PAST SIMBL CHAMPIONS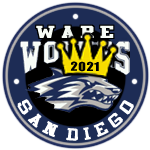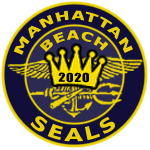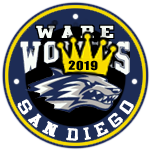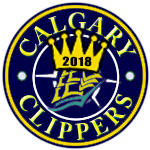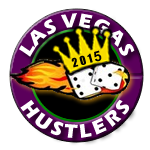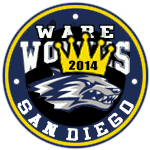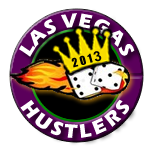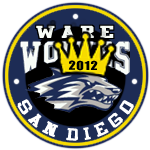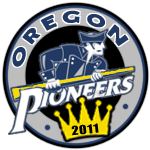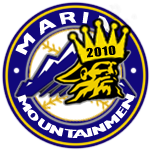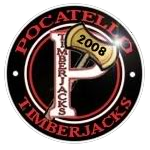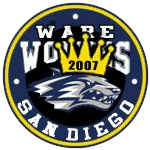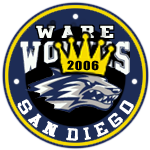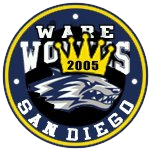 SIMBL SINGLE SEASON RECORDS
FIRST FILE ERA PLAYER STATS