HUSTLERS LEGENDARY ACE 'TRIPLE A' WINS 314TH GAME, BECOMES NEW SIMBL ALL-TIME WINS LEADER
Las Vegas ace Alan Alexander Anderson (above left) celebrates with putting a punctuation mark on his illustrious and first ballot SIMBL Hall Of Fame career by winning the 2034 SIMBL All-Star Game MVP belt among his numerous accolades joining SIMBL Hall Of Famer Bobby Grimes as the most decorated pitchers in SIMBL history.  'Triple A' passed Grimes' long-time SIMBL record of 313 career wins in 2037 SIM 8 and is the new SIMBL wins king for the foreseeable future as explained in the below write-up.

SIMBL history was made in 2037 SIM 8 as Las Vegas legendary ace

Alan Alexander Anderson

notched his 314th career win and surpassed

SIMBL Hall Of Famer

Bobby Grimes

' 313 wins and "Triple A" is the new all-time SIMBL wins leader.

The 37 year-old Anderson is still going strong with 6/7/9 ratings and is 5-4 with a 3.88 ERA in his first 10 starts this season after a slow April start.

Anderson was the 15th overall pick as a raw prospect in the

2019 SIMBL New File Era Inaugural Draft

by Hustlers GM

Carl Hannah

who resisted drafting other fully developed players who ended up having stellar SIMBL careers for a chance on a phenom who wasn't developed but had tremendous potential.  Hannah's risk paid off as Anderson established himself as one of the best pitchers in the SIMBL's 33-season history.

"AAA" is in his 18th SIMBL season and 16th full-time after getting called up in the SIMBL New File Era's second season in 2020 when he went 1-3 with a 3.41 ERA in six starts.  Another call-up in 2021 at the age of 21 when he went 2-5 with a 5.65 in 13 starts showed that he wasn't quite ready for the SIMBL.

In 2022, Anderson joined the SIMBL to stay and to become one of the all-time greats.  In his first full season in 2022, he went 14-10 with a 2.63 ERA beginning a streak of 15 consecutive seasons that he won 14 or more games.
In his second full SIMBL season, Anderson went 16-7 the next season with a 2.87 ERA then began an amazing streak of 8 consecutive seasons of 20 or more wins from 2024-2031 winning six SL Hurler Of The Year Awards, including four in a row, for the 2025-2028 and 2030-2031 seasons.  Only Deer Lake's

Richard Dicks Jr.

, a three-time UL Hurler Of The Year at the time, broke Anderson's streak in 2029 when he migrated in

a big trade from Texas to the SL

nearing the 2025 trade deadline and won the 2029 SL Hurler Of The Year Award marking his fourth Hurler Of The Year award.  Anderson's 8 straight seasons of 20+ wins is second-longest in SIMBL history next to Grimes, who won 20+ games the final 13 seasons of his amazing 14-season career.
Anderson's 8-season 20-win streak is the second-longest in SIMBL history next to Grimes' 13-season streak from 2008-2018 and again from 2021-2022 when he

came out of retirement

to

re-join his former San Diego team

for two seasons in the SIMBL New File Era before he

officially hung them up for good

after the 2022 season.  Anderson's six Hurler Of The Year Awards stand next in SIMBL history to Grimes' eight while Dicks Jr. is third with four awards.  Grimes never won less than 18 games in his 14-season career and won 20+ games in 13 of them with only his second SIMBL season in 2007 when he went 18-12 with a 3.50 ERA.
Soak this in SIMBL buffs: Anderson has won 25+ games three times in his career, 24+ five times, 22+ six times, 20+ eight times, 19+ games ten times and 16+ thirteen times in his career.

Anderson's 14 All-Star appearances are the most in SIMBL history and his 3498 career strikeouts and 562 career starts are also SIMBL career records among many more that he now holds by comfortable margins.  Anderson was a SIMBL All-Star for a SIMBL-record 13 straight seasons from 2022-2034 and again in 2036.  He is coming off a 19-12 with a 2.95 ERA season last year at age 36.

"AAA's" 1.66 ERA in the 2030 season is an SIMBL all-time record which shattered SIMBL Hall Of Famer

Vinny Corleone

's 1.78 mark in 2021.  Anderson's 2030 season is considered one of the SIMBL's all-time pitching best single-seasons when he went 24-5 with a 1.66 ERA with another SIMBL record of a 0.79 WHIP in 36 starts and 282.1 innings pitched with 31/36 quality starts in leading the Hustlers to the

2030 SIMBL championship

and their first SIMBL title since the 2015 season and Hannah's first SIMBL championship since joining the league for the 2016 season.

As of the latest SIMBL GM Hall Of Fame voting and automatic induction by the game per the file's set automatic statistical guidelines pitchers from the SIMBL New File Era (2019-Current) have been inducted: starting pitchers

Michael Gambino

(2019-2034),

Oki Okada

(2019-2032),

Craig Byrd

(2019-2028),

Vinny Corleone

2019-2032,

Alberto Tovar

2019-2026,

Justin Montgomery

2019-2029,

Bobby Bruno

2019-2030 and closers

Andrew Stephens

(2019-2030),

Barrett Jenkins

(2019-2034) and

Willie Roger DeMarco

(2019-2035).

Previously voted in First File Era (2005-2018) inductees pitchers are: starting pitchers

Pedro Ramirez

(2006-2015),

Bobby Grimes

(2006-2018 and 2021-2022), and

Richard Dicks Sr.

(2005-2017).  Long-time San Diego closer

Bill Hyer

, who was the First File Era career saves leader, was voted in as well.  The next First File Era Hall Of Fame voting will be shortly in the future upon setup.

Expect Anderson and current 41 year-old free agent Dicks Jr. to join the above mentioned pitchers be first-ballot and automatic SIMBL Hall Of Fame inductees upon their respective retirements.

The long-time argument will continue on who is the best pitcher in SIMBL history: Alan Alexander Anderson or Bobby Grimes?

Currently in his 18th season, Anderson he has a 313-137 career record in 563 starts with a 2.74 ERA and 1.01 career WHIP. "AAA" is a six-time Hurler Of The Year which is second-most in league history.  He is a 14-time All-Star, most in SIMBL history including a league-record 13 consecutive selections from 2022-2034 and winning the 2031 SLCS MVP Award leading the Hustlers to the SIMBL championship that season and won the 2023 SLDS MVP. Anderson has a SIMBL-record 3498 career strikeouts.  He is a one-time SIMBL All-Star MVP in 2034 as well.

Anderson has led his league in wins seven times, in innings pitched four times, games started four times, strikeouts 10 times including ten straight seasons from 2024-2033.  He has led his league in ERA 4 times and has been in the top two 8 times and top three 9 times.  He has led his league in WHIP 7 times and has been in the top two 8 times and top three 10 times.  Anderson has led in runs allowed per nine innings 8 times and in the top three 10 times and led in quality starts 7 seasons and was in the top two 9 seasons.

Grimes had a 313-86 career record with a 2.56 ERA and 0.96 WHIP with 3026 strikeouts in 14 seasons from 2006-2018 and 2021-2022.  Grimes is a 8-time Hurler Of The Year, 11-time All-Star, 2006 SL Rookie Of The Year, 3-time SIMBL Championship Series MVP in 2009, 2014 and 2021, two-time SLCS MVP in 2019 and 2021 and one-time SLDS MVP in 2010. Grimes also won the 2013 SIMBL All-Star Game MVP matching Anderson's one-time feat.

Anderson is one of the few players left in the SIMBL that has played exclusively or mostly exclusively for one team.  Drafted by the Hustlers in 2019, he spent his first 14 seasons with Las Vegas as one of the SL's and one of the SIMBL's premier pitchers.  He was dealt to Chicago in

a stunning trade during the 2034 off-season

for former 2031 #1 overall pick catcher

Robert Sladky

and fellow 2031 first rounder #19 overall pick

Brett Huggins

.  He has played 16 of his 18 SIMBL seasons with the team that drafted him back in 2019.

Chicago GM

John Bowden

assembled a "Big Three" of aces of which the SIMBL has not seen before.  Anderson joined fellow #1 overall picks J

immy Wagner

and

Joe Tarnowsky

, of all three are in the top-ten all-time wins lists and have 723 career wins, 7 Hurler Of The Year Awards and 33 All-Star selections among them (Tarnowsky 10-time All-Star, one-time Hurler Of The Year 2036, Wagner 9-time All-Star).  Anderson proved worth the trade as he led the Hitmen to two SIMBL CS appearances for the 2034 and 2035 seasons with Chicago losing to Westbury and Dallas for the SIMBL championships.  "Triple A" went 19-6 with a 3.00 ERA and 17-9 with a 3.69 ERA in both of his seasons in Chicago.  Anderson was traded back to the Hustlers during the 2036 off-season and promptly went 19-12 with a 2.95 leading Las Vegas to the SL wildcard berth and their first appearance in the postseason since their 2031 championship season.

While "AAA" will surely pile onto to his current 314 wins at 37 years-old and listed as an "Iron Man" by the game file he seems likely to have 3-4 more solid seasons in a rotation.  Former teammates with Chicago

Jimmy Wagner

at age 34 (207 wins) and

Joe Tarnowsky

(202 wins) at age 34 also, are the only serious active serious contenders at breaking Anderson's new record in the future and it appears unlikely at this point.
Boston's

Ross Brooks

is currently in 6th-place all-time with 228 wins but is at the end of his solid career at 39 years-old.  The next nearest player is Oregon's

Francisco Martinez

with 173 career wins at age 34.  The youngest pitcher with at least 150 or more career wins currently is Cleveland's

Kevin Schmidt

with 170 wins at age 32.  Hollywood's

Timothy Williams

also has 170 current wins at 34 years-old.  Outside Schmidt, only Bellingham's

Rafael Morales

is 32 years or younger among the current 15 active players with 150 or more wins.  Of those only five: Anderson, Dicks Jr., Brooks, Wagner and Tarnowsky are all above 34 years old and in the top ten.  The remaining 10 pitchers aren't even in the top 20 yet with Schmidt and Williams the highest on the list with 170 wins, some 144 wins away from even approaching Anderson's pace.
Only two pitchers in SIMBL history have won 300 games: Alan Alexander Anderson and Bobby Grimes with Anderson the only true single-file player to do so.  Currently only 10 pitchers have won 200 SIMBL career games and five are already in the SIMBL Hall Of Fame: Bobby Grimes, Oki Okada, James Sousa, Michael Gambino, Vinny Corleone and Bobby Bruno.

Here are the SIMBL's all-time leading wins leaders as of the 6/1/2037 league date:
SIMBL Career 150+ Wins Leaders
As Of The 6/1/2037 League Date
*- Indicates Active Player
1. 314 Alan Alexander Anderson Las Vegas/Chicago 2020-2037 *
2. 313 Bobby Grimes San Diego 2007-2018, 2021-2022
3. 277 Richard Dicks Jr. Texas/Cleveland/Deer Lake/San Diego/Sacramento 2019-2037 *
4. 241 Oki Okada Bristol/Chicago/Hollywood/Asheville 2019-2032
5. 234 James Sousa Los Angeles/Lowell 2005-2018
6. 228 Ross Brooks Asheville/Dallas/Westbury/Deer Lake/Hollywood/Boston 2019-2037 *
6. 228 Michael Gambino Oregon/Las Vegas/Knoxville/Deer Lake 2019-2034
7. 217 Vinny Corleone Knoxville/Calgary/Asheville/Deer Lake/Boston/Whitby 2019-2032
8. 207 Jimmy Wagner Chicago 2025-2037 *
9. 202 Joe Tarnowsky Sacramento/Chicago 2025-2037 *
10. 200 Bobby Bruno Manhattan Beach-Hollywood/Whitby/Las Vegas 2019-2030
11. 198 Felix Murff San Diego 2005-2018
12. 197 Pedro Ramirez Oregon/Birmingham/Chicago 2007-2018
12. 197 Anthony Puffer Las Vegas/Boston/Cleveland 2011-2018, 2023-2027     
13. 195 Glenn Murphy Cleveland/Deer Lake/Sacramento/Whitby 2014-2018, 2023-2030
14. 193 Brody McIllmoyle Asheville/Cleveland/Deer Lake 2020-2035
15. 191 Marcus Dinges Brooklyn-Birmingham-Moscow-Mexico City/Oregon/New Orleans 2006-2018
16. 187 Brian Woods Whitby/Westbury/Oregon/Bristol/Boston 2020-2033
17. 181 Trevor Brooks Colchester-Boston/Whitby/Asheville/Seattle/Hawaii 2019-2032
17. 181 Richard Dicks Sr. Marin-Sacramento/Las Vegas 2005-2018
18. 180 Shane Hollingsworth Bend 2019-2035
19. 178 Antonio Soto Hartford-Whitby/Asheville/New York 2020-2033
20. 177 Dennis Hunt Texas 2005-2018175 Craig Byrd Calgary/Chicago/Tampa Bay 2019-2028

175 Craig Byrd Calgary/Chicago 2019-2028
173 Francisco Martinez Oregon 2025-2037 *
173 Raynald Charron Texas/Dallas 2020-2035
170 Kevin Schmidt Tampa Bay/Cleveland 2026-2037 *
170 Timothy Williams Knoxville/Hollywood 2024-2037 *
167 Robert Carson Texas 2007-2018
167 John McCasland Cleveland-New York 2005-2018
165 Justin Montgomery Rochester 2019-2029
161 Bill Hightower Atlantic City-Newark-Hartford 2006-2018
160 Fernando Martinez Hawaii/Oregon 2026-2037 *
160 Alberto Tovar San Diego/Rochester 2019-2026
159 Rick Varney Atlantic City-Newark-Hartford/Toronto 2005-2018
158 Casey Barker New York 2025-2037 *
158 Jerry Poliskin Hawaii/Chicago/Deer Lake/Cleveland/Rochester/Oregon/New York 2021-2034
158 Miles Farrelly Chicago/Toronto 2005-2015
157 Country Joe Thomas Texas/Knoxville/San Diego/Boston 2019-2034
157 Alex Lynch Augusta/Cleveland/Las Vegas/Hawaii/San Diego/New York 2019-2032
155 Gustave Sequin Hollywood/Dallas/Boston/Sacramento/Bellingham 2022-2035
155 Ryan Thomas Astoria/Whitby/Westbury 2019-2032
154 Brock Vinci Seattle 2027-2037 *
154 Riley Charboneau Las Vegas/Texas/Knoxville/Bend 2022-2037 *
154 Broderick Stewart Chicgo/Bristol 2023-2037 *
153 Nelson Hawke Knoxville/Tampa Bay/Whitby/Sacramento 2019-2032
151 Rafael Morales Calgary/Bellingham 2026-2037 *
151 Dave Jackson Hollywood 2019-2030
151 D'Monte Lewis Astoria/Boston/Knoxville/Tampa Bay/Oregon 2019-2031
150 Sammy Flynn 2026-2037 *
150 Justin Riley Augusta-Charlotte/Tampa Bay/Chicago/New York/San Diego 2022-2034
SIMBL First File Era (2019-Current) Hall Of Fame Pitchers:
SP Pedro Ramirez Oregon/Birmingham/Chicago 2007-2018 (2006-2015)
SP Bobby Grimes San Diego (2006-2018 and 2021-2022)
SP Richard Dicks Sr. Marin-Sacramento/Las Vegas 2005-2018 (2005-2017)
CL Bill Hyer San Diego (2008-2018)
SIMBL New File Era (2005-2018) Hall Of Fame Pitchers:
SP Michael Gambino Oregon/Las Vegas/Knoxville/Deer Lake 2019-2034 (2019-2034)
SP Oki Okada Bristol/Chicago/Hollywood/Asheville (2019-2032)
SP Craig Byrd Calgary/Chicago (2019-2028)
SP Vinny Corleone Knoxville/Calgary/Asheville/Deer Lake/Boston/Whitby (2019-2032)
CL Andrew Stephens Oregon/Dallas (2019-2030)
SP Alberto Tovar San Diego (2019-2026)
CL Barrett Jenkins Calgary/Asheville/Bristol/Rochester (2019-2034)
SP Justin Montgomery Rochester (2019-2029)
SP Bobby Bruno Manhattan Beach-Hollywood/Whitby/Las Vegas 2019-2030 (2019-2030)
CL Willie Roger DeMarco San Diego/Seattle (2019-2035)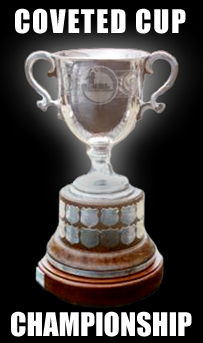 SIMBL COVETED CUP CHAMPIONS
2040: ASHEVILLE 4 N YORK 2
GM PETE MCGOWAN
2039: NEW YORK 4 TAMPA 2
GM CHRIS GATTUSO
2038: TORONTO 4 SAN DIEGO 2
GM ERIC SAVARD
2037: TORONTO 4 SAN DIEGO 2
GM ERIC SAVARD
2036: TEXAS 4 CHICAGO 2
GM PAT FLANAGAN
2035: WESTBURY 4 CHICAGO 1
GM BILL ATTEBERRY
2034: DALLAS 4 CHICAGO 0
GM ROBERT DON
2033: S DIEGO 4 CLEVELAND 2
GM DON KRAUSE
2032: CALGARY 4 HAWAII 1
GM CHRISTIAN DEMARCO
2031: LAS VEGAS 4 DALLAS 0
GM CARL HANNAH
2030: WHITBY 4 HAWAII 2
GM JOHN CALLAHAN
2029: HAWAII 4 OREGON 3
GM TROY VOGEL
2028: ASHEVILLE 4 NY 3
GM PETE MCGOWAN
2027: NEW YORK 4 CHICAGO 2
GM CHRIS GATTUSO
2026: CLEVELAND 4 SAC 0
GM JONATHAN FITZGERALD
2025: CALGARY 4 ASHEVILLE 2
GM CHRISTIAN DEMARCO
2024: SAN DIEGO 4 DALLAS 2
GM KEVIN NORRIS
2023: CALGARY 4 LAS VEGAS 3
GM CHRISTIAN DEMARCO
2022: HOLLYWOOD 4 DAL 2
GM RODNEY BAYLOR
2021: SAN DIEGO 4 DALLAS 2
GM WARREN PINEAU
2020: MAN BEACH 4 OREGON 3
GM SHANE DAY
2019: SAN DIEGO 4 CALGARY 2
GM PAUL WARE
2018: CALGARY 4 SAN DIEGO 3
GM CHRISTIAN DEMARCO
2017: BRISTOL 4 CHICAGO 3
GM GREG CHECOVETES
2016: SAN DIEGO 4 LA 0
GM PAUL WARE
2015: LAS VEGAS 4 BOSTON 3
GM CHIP ORTON
2014: SAN DIEGO 4 CALGARY 2
GM PAUL WARE
2013: LAS VEGAS 4 TEXAS 1
GM CHIP ORTON
2012: SAN DIEGO 4 LA 3
GM PAUL WARE
2011: OREGON 4 CALGARY 0
GM MIKE SENN
2010: MARIN 4 SAN DIEGO 3
GM TOM HICKMAN
2009: SAN DIEGO 4 LA 2
GM PAUL WARE
2008: POCATELLO 4 TEXAS 3
GM ZACH DEUEL
2007: SAN DIEGO 4 AUGUSTA 2
GM PAUL WARE
2006: S. DIEGO 4 PENSACOLA 3
GM PAUL WARE
2005: SAN DIEGO 4 BEND 2
GM PAUL WARE
SIMBL LEAGUE CHAMPIONS
UNION LEAGUE

2040: NEW YORK 4 OREGON 2
GM CHRIS GATTUSO
2039: NEW YORK 4 TORONTO 3
GM CHRIS GATTUSO
2038: TORONTO 4 BEND 2
GM ERIC SAVARD
2037: TORONTO 4 WHITBY 1
GM ERIC SAVARD
2036: TEXAS 4 SEATTLE 3
GM PAT FLANAGAN
2035: WESTBURY 4 CLEVE 3
GM BILL ATTEBERRY
2034: DALLAS 4 BRISTOL 1
GM ROBERT DON
2033: CLEVELAND 4 DALLAS 2
GM JONATHAN FITZGERALD
2032: CALGARY 4 WHITBY 3
GM CHRISTIAN DEMARCO
2031: DALLAS 4 WHITBY 3
GM ROBERT DON
2030: WHITBY 4 DALLAS 2
GM JOHN CALLAHAN
2029: OREGON 4 CALGARY 1
GM TIM IMASA
2028: NEW YORK 4 BEND 1
GM CHRIS GATTUSO
2027: NEW YORK 4 WHITBY 3
GM CHRIS GATTUSO
2026: CLEVELAND 4 DALLAS 3
GM JONATHAN FITZGERALD
2025: CALGARY 4 CLE 1
GM CHRISTIAN DEMARCO
2024: DALLAS 4 CLEVELAND 2
GM ROBERT DON
2023: CALGARY 4 WHITBY 2
GM CHRISTIAN DEMARCO
2022: DALLAS 4 CALGARY 3
GM ROBERT DON
2021: DALLAS 4 CALGARY 3
GM ROBERT DON
2020: OREGON 4 CALGARY 3
GM MIKE SENN
2019: CALGARY 4 BRISTOL 3
GM CHRISTIAN DEMARCO
2018: CALGARY 4 SAC 3
GM CHRISTIAN DEMARCO
2017: BRISTOL 4 BOSTON 2
GM GREG CHECOVETES
2016: LA 4 BRISTOL 1
GM DAVID BLILEY
2015: BOSTON 4 CALGARY 2
GM DAVE BURGESS
2014: CALGARY 4 BRISTOL 3
GM CHRISTIAN DEMARCO
2013: TEXAS 4 BRISTOL 0
GM PAT FLANAGAN
2012: LA 4 BRISTOL 2
GM DAVID BLILEY
2011: CALGARY 4 BOSTON 3
GM CHRISTIAN DEMARCO
2010: MARIN 4 LA 2
GM TOM HICKMAN
2009: LA 4 BRISTOL 1
GM DAVID BLILEY
2008: POCATELLO 4 BROOK 2
GM ZACH DEUEL
2007: AUGUSTA 4 CAROLINA 0
GM STEPH MABIE
2006: PENSACOLA 4 CGY 1
GM MIKE STEWART
2005: BEND 4 MARIN 0
GM TED WILLIAMS
SYNDICATE LEAGUE
2040: ASHEVILLE 4 NORFOLK 3
GM PETE MCGOWAN
2039: TAMPA 4 ROCHESTER 1
GM TIM MELICAN
2038: S. DIEGO 4 ROCHESTER 0
GM PAUL WARE
2037: SAN DIEGO 4 SAC 2
GM PAUL WARE
2036: CHICAGO 4 KNOXVILLE 3
GM JOHN BOWDEN
2035: CHICAGO 4 KNOXVILLE 0
GM JOHN BOWDEN
2034: CHICAGO 4 SAN DIEGO 2
GM JOHN BOWDEN
2033: SAN DIEGO 4 H-WOOD 2
GM DON KRAUSE
2032: HAWAII 4 CHICAGO 2
GM TROY VOGEL
2031: LAS VEGAS 4 TAMPA 2
GM CARL HANNAH
2030: HAWAII 4 TAMPA BAY 3
GM TROY VOGEL
2029: HAWAII 4 TAMPA BAY 3
GM TROY VOGEL
2028: ASHEVILLE 4 SAC 0
GM PETE MCGOWAN
2027: CHICAGO 4 ASHEVILLE 3
GM JOHN BOWDEN
2026: SACRAMENTO 4 ASH 3
GM JASON GREGORY
2025: ASHEVILLE 4 SAC 0
GM PETE MCGOWAN
2024: SAN DIEGO 4 H-WOOD 3
GM KEVIN NORRIS
2023: LAS VEGAS 4 H-WOOD 3
GM CARL HANNAH
2022: H-WOOD 4 BOSTON 2
GM RODNEY BAYLOR
2021: S. DIEGO 4 C-CHESTER 3
GM WARREN PINEAU
2020: MAN BEACH 4 S. DIEGO 1
GM SHANE DAY
2019: SAN DIEGO 4 AUGUSTA 1
GM PAUL WARE
2018: SAN DIEGO 4 RUSTON 1
GM PAUL WARE
2017: CHICAGO 4 SAN DIEGO 1
GM MIKE LYNCH
2016: SAN DIEGO 4 L VEGAS 0
GM PAUL WARE
2015: LAS VEGAS 4 BIRM 1
GM CHIP ORTON
2014: SAN DIEGO 4 CHICAGO 1
GM PAUL WARE
2013: LAS VEGAS 4 BROOK 3
GM CHIP ORTON
2012: SAN DIEGO 4 OREGON 3
GM PAUL WARE
2011: OREGON 4 SAN DIEGO 3
GM MIKE SENN
2010: SAN DIEGO 4 OREGON 3
GM PAUL WARE
2009: SAN DIEGO 4 BROOK 2
GM PAUL WARE
2008: TEXAS 4 NEW YORK 3
GM PAT FLANAGAN
2007: SAN DIEGO 4 CLEVE 0
GM PAUL WARE
2006: SAN DIEGO 4 CHICAGO 1
GM PAUL WARE
2005: SAN DIEGO 4 B RIVER 2
GM PAUL WARE

SIMBL LEAGUE DATE:
9/2/2041
37th Season Of Play
File Updated: 12/16/2017
SIMBL Front Page Updated:
12/16/2017

NEXT SIMBL SIM:
Monday December 18, 2017
2041 SIM 23
To 9/9/2041
26 Games & 4 SIMs
Left In Regular Season
2040 League Export Rate: 68.9%
2039 League Export Rate: 61.3%
2038 League Export Rate: 57.7%
2037 League Export Rate: 55.5%
2036 League Export Rate: 57.7%
2035 League Export Rate: 58.3%
2034 League Export Rate: 71.9%
2033 League Export Rate: 78.2%
2032 League Export Rate: 73.8%
2031 League Export Rate: 83.0%
2030 League Export Rate: 83.8%
2029 League Export Rate: 89.4%
2028 League Export Rate: 84.0%
2027 League Export Rate: 84.9%
2026 League Export Rate: 88.3%
2025 League Export Rate: 88.4%
2024 League Export Rate: 91.9%
2023 League Export Rate: 88.4%

2040 SIMBL
DEFENDING CHAMPIONS:
ASHEVILLE 4 NEW YORK 2
GM PETE MCGOWAN

PAST SIMBL CHAMPIONS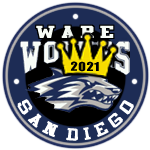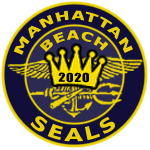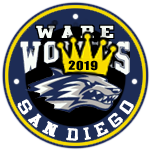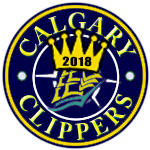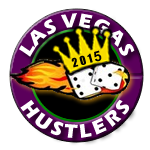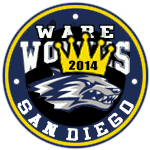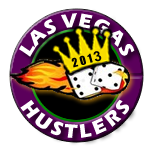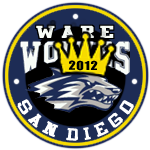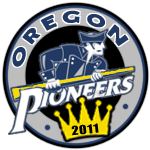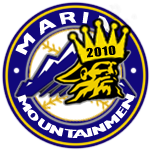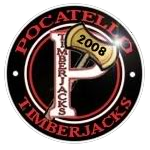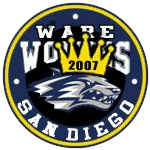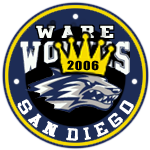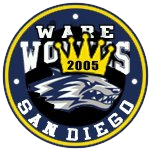 SIMBL SINGLE SEASON RECORDS
FIRST FILE ERA PLAYER STATS