SIMBL OFF-SEASON SIM SCHEDULE:


EXPORTS DUE 7 PM EDT DAILY 4 PM EDT WEEKENDS


MONDAY OCTOBER 16, 2017:  ARBITRATION SIM-ARBITRATIONS ANNOUNCED & FREE AGENTS ANNOUNCED TO 11/21/2040




TUESDAY OCTOBER 17, 2017: 2041 FREE AGENCY SIM 1 TO 12/16/2040




WEDNESDAY OCTOBER 18, 2017: 2041 FREE AGENCY SIM 2 TO 12/31/2040


THURSDAY OCTOBER 19, 2017: 2041 FREE AGENCY SIM 3 TO 1/16/2041
FRIDAY OCTOBER 20, 2017: 2041 FREE AGENCY SIM 4 TO 1/31/2041
SATURDAY OCTOBER 21, 2017: 2041 FREE AGENCY SIM 5 TO 2/23/2041
SUNDAY OCTOBER 22, 2017: 2041 SPRING TRAINING SIM 1 TO 3/17/2041
MONDAY OCTOBER 23, 2017: 2041 SPRING TRAINING SIM 2 TO 3/31/2041
TUESDAY OCTOBER 24, 2017: PRE-SEASON SIM TO 4/3/2041 TO SET FINAL ROSTERS/LINEUPS/ROTATIONS  
WEDNESDAY OCTOBER 25, 2017: 2040 OPENING DAY SIM TO 4/10/2041 & 2041 SIMBL DRAFT START
2041 SUPPLEMENTAL FREE AGENTS:
None This Off-Season
2041 SIMBL TYPE A FREE AGENTS (FORMER TEAM):
RF Jeremy Roper (Whitby)
Signed With Cleveland 4 Years $88,000,000
CL Bill Wischmeyer (Boston)
Signed With Chicago 3 Years $15,000,000
C Robert Sladky (Las Vegas)
Signed With Las Vegas 3 Years $54,000,000
CF Akiro Hikaru (Asheville)
Signed With Whitby 2 Years $17,500,000
3B Kenko Yamada (Toronto)
Signed With Boston 2 Years $37,300,000
SP Mark Curtis (Asheville)
SP Jonathan Weaver (Bristol)
SP Jimmy Dietz (Knoxville)
SP Brock Vinci (Las Vegas)
SP Kazuki Choo (New York)
SP Michael Martin (San Diego)
SP Kerry Hannah (Rochester)
SP George Beckett (Sacramento)
SP Michael Mayhugh (Texas)
CL Felix Urbina (Bend)
CL Yok-sing Sutherland (Chicago)
C Matt Douglass (Chicago)
1B Juan Santos (Asheville)
1B Cody Taylor (Cleveland)
CF Josh Robertson (Dallas)
CF Tony Harmon (Norfolk)
RF Michael Werner (Knoxville)
DH Bobby Papesh (Oregon)
2041 SIMBL TYPE B FREE AGENTS (FORMER TEAM):
3B Manny Rios (Asheville)
Signed With Chicago 3 Years $30,000,000
3B Kendry Barbee (Seattle)
Signed With Cleveland 2 Years $25,000,000
CF T.J. Rose (Cleveland)
Signed With Hollywood 3 Years $57,000,000
SP Timothy Williams (Hollywood)
SP Alonso Ramos (Seattle)
C Jeff Carlson (Hawaii)
C Jorge Batista (Hollywood)
3B Jimmy Gilronan (Norfolk)
LF Manny Foster (Cleveland)
CF Gregory Joyner (Bristol)
CF Angelo Lorezno (Hawaii)
RF Justin Sandy (Calgary)
DH Carl Chaulk (Las Vegas)
DH Brady Underwood (Norfolk)
CLIPS' BROWN AMASSES 3500TH CAREER HIT
Calgary DH and all-time SIMBL hit king Matthew Brown (above) connects on his 3500th career SIMBL hit in 2039 SIM 8. Brown is currently only one of three players in the SIMBL's 35-season history to collect 3000 career hits joining Asheville's Julian Winfield and SIMBL Hall Of Famer Carlos Molina.

Calgary Clippers mainstay

Matthew Brown

, the SIMBL's all-time hits king, added to his automatic SIMBL Hall Of Fame resume in 2039 SIM 8 by achieving his 3500th career hit.

Brown, drafted in the sixth round of the live part of the

2019 SIMBL New File Era Inaugural Draft

, is one of only three players in the SIMBL's 35-season history to achieve 3000 career hits and one of only 11 players to achieve 2500 career hits.  Brown is in his 21st season spending 16.5 with the Clippers, four seasons with Westbury, one season with Knoxville and a half a season with Cleveland.  The 39 year-old holds the single-season batting average record after hitting .367 with the Cannons in 2034.

Brown is also the SIMBL's all-time stolen base king currently swiping an amazing 1629 career bases.  He has posted a SIMBL-record six 100+ stolen base seasons, nine 90+ seasons, ten 80+ seasons and thirteen 70+ stolen base seasons in his career.

A career .292 hitter, Brown has hit .300+ five times and .290+ eight seasons in his career. Brown currently also has 354 career home runs and 1451 career RBI with a career OPS of .784.  He leads the SIMBL in several all-time offensive categories.

Among the most decorated players in league history, 'The Bandit' has made the All-Star team eleven times and is a six-time Union League Gold Glove winner having spent his entire career, save one season in Knoxville, in the UL.
The nearest current player who has any outside chance at sniffing Brown's incredible record is Asheville's 31 year-old center fielder

Akiro Hikaru

.  The 31 year-old former #5 overall pick of the 2024 SIMBL Draft is in his 12th full season, 13th overall, and currently has 2055 career hits spending his first six seasons with the Tampa Bay Silverbacks before being traded in a cost-cutting move to the San Diego Warewolves where he played five seasons helping the 'Wolves to the 2033 SIMBL championship. Hikaru signed a four-year $76,000,000 deal with the Asheville Smokies prior to the 2038 season and is in his second season with the Smokies.  Hikaru is a career .302 hitter, the 2028 SL Rookie Of The Year and an 8-time All-Star and 2-time Gold Glove winner and came in 2nd in the 2034 SL MVP voting.
2000 SIMBL Career Hits
As Of The 5/30/2039 League Date
-Indicates Active Player
#-Indicates Inducted Into SIMBL Hall Of Fame
1. 3505 Matthew Brown Calgary/Westbury/Asheville/Knoxville 2019-2039 *
2. 3057 Julian Winfield Rochester/San Diego/Las Vegas/Tampa Bay/Hawaii/Asheville/Las Vegas 2020-2039 *
3. 3011 Carlos Molina Calgary/Hawaii/Las Vegas/Sacramento 2019-2037 #

4. 2913 Tony Aguilar Hartford/Boston/Dallas 2019-2038
5. 2733 Zachery Dye New York/Hollywood/Hawaii 2019-2035 #
6. 2728 Michael Lonewolf Calgary/Toronto 2020-2037 #
7. 2581 Colt McAlister Calgary 2019-2034 #
8. 2557 Lucas Espitia San Diego/New Orleans 2005-2018 #
9. 2545 Manny Martinez Los Angeles 2005-2018
10. 2528 Michael Caldwell Colchester-Boston/Bend/Bristol/San Diego/Las Vegas/Cleveland/Bellingham/Seattle 2019-2039 *

11. 2519 Miguel Espinoza Tacoma-Cleveland 2019-2034 #
12. 2432 Carl Chaulk Las Vegas 2022-2039 *
13. 2384 Victor Cruz Las Vegas 2019-2039 *
14. 2383 Micah Irwin Tacoma-Cleveland/Las Vegas/Whitby/San Diego/Knoxville 2020-2038 *
15. 2319 Robert Campbell Bristol/San Diego/Hartford/Calgary/New York 2005-2018
16. 2354 Lance Stanley III Dallas/Cleveland 2021-2039 *
17. 2306 Joe Hayes Knoxville/Bellingham 2023-2038
17. 2306 Jaime Gonzalez Carolina/Manhattan Beach-Dalton/Texas 2005-2018  
18. 2213 Logan Raynes Sacramento/Deer Lake-Bellingham 2022-2036 #
18. 2213 Richard Cummings Oregon 2213 2006-2018
19. 2204 Osvaldo Quijada Texas/Los Angeles/Lowell 2006-2018  
20. 2191 Taitarou Haranobu Oregon/Toronto/Calgary 2005-2017 #

21. 2190 Joe Gibbs Sacramento/Dallas 2023-2039 *
22. 2187 Taki Taketo San Diego/Rochester/Knoxville/Hollywood/Boston/Bend 2019-2036 #
23. 2154 Dante Dawson Dallas/Hawaii/Cleveland/San Diego/Whitby/Sacramento 2020-2036 #
24. 2152 Kevin Cox Dallas/Whitby/Sacramento 2025-2039 *
25. 2124 Eugene Pelzer Pocatello/Sacramento Bend/Chicago 2005-2018
26. 2119 Joe Stephenson Hollywood/Las Vegas/Rochester/Sacramento 2022-2037
27. 2104 Kendrick Templeton Sacramento/Hawaii/Bristol 2022-2036 #
28. 2101 Ty Brown Oregon 2020-2034 #
29. 2101 Peter Turner Chicago/Westbury/Bellingham/Cleveland 2022-2038
30. 2100 Daryl Ryles San Diego 2005-2017 #
31. 2076 Eddie Gale Bend/Cleveland 2023-2039 *
32. 2075 Artie Bradley New York/Dallas/Rochester/Sacramento 2022-2035 #
33. 2068 Toby Gibson Sacramento/Hartford-Whitby/San Diego/Deer Lake 2019-2033 #
34. 2059 Albert Price Pocatello/Calgary/New Orleans 2005-2018
35. 2055 Akiro Hikaru Tampa Bay/San Diego/Asheville 2027-2039 *
36. 2017 Tad Jackson Toronto/Calgary 2026-2039 *
2040 SIMBL GM AWARDS
| | | |
| --- | --- | --- |
| GMOTY | CARTER | ORE |
| UL SOTY | VASQUEZ | ORE |
| SL SOTY | COOPER | TB |
| UL HOTY | CABRERA | BEN |
| SL HOTY | LAUX | BOS |
| UL MROTY | MARINO | BRI |
| SL MROTY | CAMPBELL | BOS |
| UL FOTY | CHASE | NY |
| SL FOTY | VIRGIL | ASH |
| UL ROTY | VASQUEZ | ORE |
| SL ROTY | GONZALEZ | LV |
2040 SIMBL CS:
ASHEVILLE 4 NEW YORK 2
2040 SIMBL LCS:
NEW YORK 4 OREGON 2
ASHEVILLE 4 NORFOLK 3
2040 SIMBL LDS:
OREGON 4 BRISTOL 0
NEW YORK 4 CALGARY 2
ASHEVILLE 4 BOSTON 2
NORFOLK 4 HOLLYWOOD 1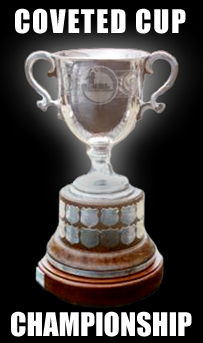 SIMBL COVETED CUP CHAMPIONS
2039: NEW YORK 4 TAMPA 2
GM CHRIS GATTUSO
2038: TORONTO 4 SAN DIEGO 2
GM ERIC SAVARD
2037: TORONTO 4 SAN DIEGO 2
GM ERIC SAVARD
2036: TEXAS 4 CHICAGO 2
GM PAT FLANAGAN
2035: WESTBURY 4 CHICAGO 1
GM BILL ATTEBERRY
2034: DALLAS 4 CHICAGO 0
GM ROBERT DON
2033: S DIEGO 4 CLEVELAND 2
GM DON KRAUSE
2032: CALGARY 4 HAWAII 1
GM CHRISTIAN DEMARCO
2031: LAS VEGAS 4 DALLAS 0
GM CARL HANNAH
2030: WHITBY 4 HAWAII 2
GM JOHN CALLAHAN
2029: HAWAII 4 OREGON 3
GM TROY VOGEL
2028: ASHEVILLE 4 NY 3
GM PETE MCGOWAN
2027: NEW YORK 4 CHICAGO 2
GM CHRIS GATTUSO
2026: CLEVELAND 4 SAC 0
GM JONATHAN FITZGERALD
2025: CALGARY 4 ASHEVILLE 2
GM CHRISTIAN DEMARCO
2024: SAN DIEGO 4 DALLAS 2
GM KEVIN NORRIS
2023: CALGARY 4 LAS VEGAS 3
GM CHRISTIAN DEMARCO
2022: HOLLYWOOD 4 DAL 2
GM RODNEY BAYLOR
2021: SAN DIEGO 4 DALLAS 2
GM WARREN PINEAU
2020: MAN BEACH 4 OREGON 3
GM SHANE DAY
2019: SAN DIEGO 4 CALGARY 2
GM PAUL WARE
2018: CALGARY 4 SAN DIEGO 3
GM CHRISTIAN DEMARCO
2017: BRISTOL 4 CHICAGO 3
GM GREG CHECOVETES
2016: SAN DIEGO 4 LA 0
GM PAUL WARE
2015: LAS VEGAS 4 BOSTON 3
GM CHIP ORTON
2014: SAN DIEGO 4 CALGARY 2
GM PAUL WARE
2013: LAS VEGAS 4 TEXAS 1
GM CHIP ORTON
2012: SAN DIEGO 4 LA 3
GM PAUL WARE
2011: OREGON 4 CALGARY 0
GM MIKE SENN
2010: MARIN 4 SAN DIEGO 3
GM TOM HICKMAN
2009: SAN DIEGO 4 LA 2
GM PAUL WARE
2008: POCATELLO 4 TEXAS 3
GM ZACH DEUEL
2007: SAN DIEGO 4 AUGUSTA 2
GM PAUL WARE
2006: S. DIEGO 4 PENSACOLA 3
GM PAUL WARE
2005: SAN DIEGO 4 BEND 2
GM PAUL WARE
SIMBL LEAGUE CHAMPIONS
UNION LEAGUE

2039: NEW YORK 4 TORONTO 3
GM CHRIS GATTUSO
2038: TORONTO 4 BEND 2
GM ERIC SAVARD
2037: TORONTO 4 WHITBY 1
GM ERIC SAVARD
2036: TEXAS 4 SEATTLE 3
GM PAT FLANAGAN
2035: WESTBURY 4 CLEVE 3
GM BILL ATTEBERRY
2034: DALLAS 4 BRISTOL 1
GM ROBERT DON
2033: CLEVELAND 4 DALLAS 2
GM JONATHAN FITZGERALD
2032: CALGARY 4 WHITBY 3
GM CHRISTIAN DEMARCO
2031: DALLAS 4 WHITBY 3
GM ROBERT DON
2030: WHITBY 4 DALLAS 2
GM JOHN CALLAHAN
2029: OREGON 4 CALGARY 1
GM TIM IMASA
2028: NEW YORK 4 BEND 1
GM CHRIS GATTUSO
2027: NEW YORK 4 WHITBY 3
GM CHRIS GATTUSO
2026: CLEVELAND 4 DALLAS 3
GM JONATHAN FITZGERALD
2025: CALGARY 4 CLE 1
GM CHRISTIAN DEMARCO
2024: DALLAS 4 CLEVELAND 2
GM ROBERT DON
2023: CALGARY 4 WHITBY 2
GM CHRISTIAN DEMARCO
2022: DALLAS 4 CALGARY 3
GM ROBERT DON
2021: DALLAS 4 CALGARY 3
GM ROBERT DON
2020: OREGON 4 CALGARY 3
GM MIKE SENN
2019: CALGARY 4 BRISTOL 3
GM CHRISTIAN DEMARCO
2018: CALGARY 4 SAC 3
GM CHRISTIAN DEMARCO
2017: BRISTOL 4 BOSTON 2
GM GREG CHECOVETES
2016: LA 4 BRISTOL 1
GM DAVID BLILEY
2015: BOSTON 4 CALGARY 2
GM DAVE BURGESS
2014: CALGARY 4 BRISTOL 3
GM CHRISTIAN DEMARCO
2013: TEXAS 4 BRISTOL 0
GM PAT FLANAGAN
2012: LA 4 BRISTOL 2
GM DAVID BLILEY
2011: CALGARY 4 BOSTON 3
GM CHRISTIAN DEMARCO
2010: MARIN 4 LA 2
GM TOM HICKMAN
2009: LA 4 BRISTOL 1
GM DAVID BLILEY
2008: POCATELLO 4 BROOK 2
GM ZACH DEUEL
2007: AUGUSTA 4 CAROLINA 0
GM STEPH MABIE
2006: PENSACOLA 4 CGY 1
GM MIKE STEWART
2005: BEND 4 MARIN 0
GM TED WILLIAMS
SYNDICATE LEAGUE
2039: TAMPA 4 ROCHESTER 1
GM TIM MELICAN
2038: S. DIEGO 4 ROCHESTER 0
GM PAUL WARE
2037: SAN DIEGO 4 SAC 2
GM PAUL WARE
2036: CHICAGO 4 KNOXVILLE 3
GM JOHN BOWDEN
2035: CHICAGO 4 KNOXVILLE 0
GM JOHN BOWDEN
2034: CHICAGO 4 SAN DIEGO 2
GM JOHN BOWDEN
2033: SAN DIEGO 4 H-WOOD 2
GM DON KRAUSE
2032: HAWAII 4 CHICAGO 2
GM TROY VOGEL
2031: LAS VEGAS 4 TAMPA 2
GM CARL HANNAH
2030: HAWAII 4 TAMPA BAY 3
GM TROY VOGEL
2029: HAWAII 4 TAMPA BAY 3
GM TROY VOGEL
2028: ASHEVILLE 4 SAC 0
GM PETE MCGOWAN
2027: CHICAGO 4 ASHEVILLE 3
GM JOHN BOWDEN
2026: SACRAMENTO 4 ASH 3
GM JASON GREGORY
2025: ASHEVILLE 4 SAC 0
GM PETE MCGOWAN
2024: SAN DIEGO 4 H-WOOD 3
GM KEVIN NORRIS
2023: LAS VEGAS 4 H-WOOD 3
GM CARL HANNAH
2022: H-WOOD 4 BOSTON 2
GM RODNEY BAYLOR
2021: S. DIEGO 4 C-CHESTER 3
GM WARREN PINEAU
2020: MAN BEACH 4 S. DIEGO 1
GM SHANE DAY
2019: SAN DIEGO 4 AUGUSTA 1
GM PAUL WARE
2018: SAN DIEGO 4 RUSTON 1
GM PAUL WARE
2017: CHICAGO 4 SAN DIEGO 1
GM MIKE LYNCH
2016: SAN DIEGO 4 L VEGAS 0
GM PAUL WARE
2015: LAS VEGAS 4 BIRM 1
GM CHIP ORTON
2014: SAN DIEGO 4 CHICAGO 1
GM PAUL WARE
2013: LAS VEGAS 4 BROOK 3
GM CHIP ORTON
2012: SAN DIEGO 4 OREGON 3
GM PAUL WARE
2011: OREGON 4 SAN DIEGO 3
GM MIKE SENN
2010: SAN DIEGO 4 OREGON 3
GM PAUL WARE
2009: SAN DIEGO 4 BROOK 2
GM PAUL WARE
2008: TEXAS 4 NEW YORK 3
GM PAT FLANAGAN
2007: SAN DIEGO 4 CLEVE 0
GM PAUL WARE
2006: SAN DIEGO 4 CHICAGO 1
GM PAUL WARE
2005: SAN DIEGO 4 B RIVER 2
GM PAUL WARE

SIMBL LEAGUE DATE:


12/31/2040
37th Season Of Play
File Updated: 10/18/2017
SIMBL Front Page Updated:
10/18/2017
NEXT SIMBL SIM:
Thursday October 19, 2017
2041 Free Agency SIM 3
To 1/16/2041

2039 League Export Rate: 61.3%
2038 League Export Rate: 57.7%
2037 League Export Rate: 55.5%
2036 League Export Rate: 57.7%
2035 League Export Rate: 58.3%
2034 League Export Rate: 71.9%
2033 League Export Rate: 78.2%
2032 League Export Rate: 73.8%
2031 League Export Rate: 83.0%
2030 League Export Rate: 83.8%
2029 League Export Rate: 89.4%
2028 League Export Rate: 84.0%
2027 League Export Rate: 84.9%
2026 League Export Rate: 88.3%
2025 League Export Rate: 88.4%
2024 League Export Rate: 91.9%
2023 League Export Rate: 88.4%

2039 SIMBL
DEFENDING CHAMPIONS:
NEW YORK 4 TAMPA BAY 2
GM CHRIS GATTUSO

PAST SIMBL CHAMPIONS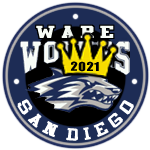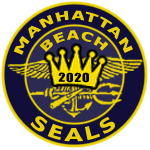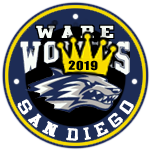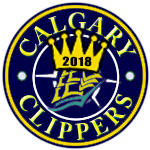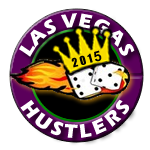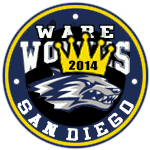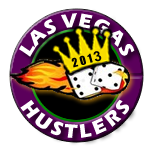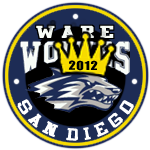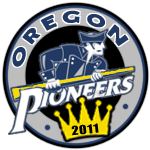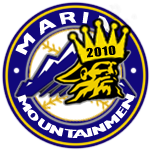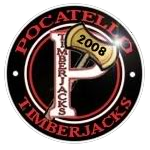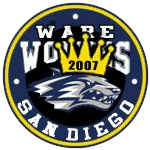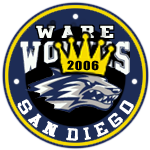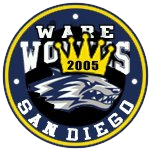 FIRST FILE ERA PLAYER STATS