SIMBL OFF-SEASON SIM SCHEDULE:


EXPORTS DUE 7 PM EDT DAILY 4 PM EDT WEEKENDS


MONDAY OCTOBER 16, 2017:  ARBITRATION SIM-ARBITRATIONS ANNOUNCED & FREE AGENTS ANNOUNCED TO 11/21/2040




TUESDAY OCTOBER 17, 2017: 2041 FREE AGENCY SIM 1 TO 12/16/2040




WEDNESDAY OCTOBER 18, 2017: 2041 FREE AGENCY SIM 2 TO 12/31/2040


THURSDAY OCTOBER 19, 2017: 2041 FREE AGENCY SIM 3 TO 1/16/2041
FRIDAY OCTOBER 20, 2017: 2041 FREE AGENCY SIM 4 TO 1/31/2041
SATURDAY OCTOBER 21, 2017: 2041 FREE AGENCY SIM 5 TO 2/23/2041
SUNDAY OCTOBER 22, 2017: 2041 SPRING TRAINING SIM 1 TO 3/17/2041
MONDAY OCTOBER 23, 2017: 2041 SPRING TRAINING SIM 2 TO 3/31/2041
TUESDAY OCTOBER 24, 2017: PRE-SEASON SIM TO 4/3/2041 TO SET FINAL ROSTERS/LINEUPS/ROTATIONS  
WEDNESDAY OCTOBER 25, 2017: 2040 OPENING DAY SIM TO 4/10/2041 & 2041 SIMBL DRAFT START
2041 SUPPLEMENTAL FREE AGENTS:
None This Off-Season
2041 SIMBL TYPE A FREE AGENTS (FORMER TEAM):
RF Jeremy Roper (Whitby)
Signed With Cleveland 4 Years $88,000,000
CL Bill Wischmeyer (Boston)
Signed With Chicago 3 Years $15,000,000
C Robert Sladky (Las Vegas)
Signed With Las Vegas 3 Years $54,000,000
CF Akiro Hikaru (Asheville)
Signed With Whitby 2 Years $17,500,000
3B Kenko Yamada (Toronto)
Signed With Boston 2 Years $37,300,000
SP Mark Curtis (Asheville)
SP Jonathan Weaver (Bristol)
SP Jimmy Dietz (Knoxville)
SP Brock Vinci (Las Vegas)
SP Kazuki Choo (New York)
SP Michael Martin (San Diego)
SP Kerry Hannah (Rochester)
SP George Beckett (Sacramento)
SP Michael Mayhugh (Texas)
CL Felix Urbina (Bend)
CL Yok-sing Sutherland (Chicago)
C Matt Douglass (Chicago)
1B Juan Santos (Asheville)
1B Cody Taylor (Cleveland)
CF Josh Robertson (Dallas)
CF Tony Harmon (Norfolk)
RF Michael Werner (Knoxville)
DH Bobby Papesh (Oregon)
2041 SIMBL TYPE B FREE AGENTS (FORMER TEAM):
3B Manny Rios (Asheville)
Signed With Chicago 3 Years $30,000,000
3B Kendry Barbee (Seattle)
Signed With Cleveland 2 Years $25,000,000
CF T.J. Rose (Cleveland)
Signed With Hollywood 3 Years $57,000,000
SP Timothy Williams (Hollywood)
SP Alonso Ramos (Seattle)
C Jeff Carlson (Hawaii)
C Jorge Batista (Hollywood)
3B Jimmy Gilronan (Norfolk)
LF Manny Foster (Cleveland)
CF Gregory Joyner (Bristol)
CF Angelo Lorezno (Hawaii)
RF Justin Sandy (Calgary)
DH Carl Chaulk (Las Vegas)
DH Brady Underwood (Norfolk)
LONG-TIME SIMBL STALWART GM JAMEY CARTER RETURNS TO THE SIMBL, TAKES OVER PIONEERS
Jamey Carter
Location: Tacoma, Washington

Oregon Pioneers GM 7/29/2039 Season-Current
Rochester Roosters GM 7/16/2029-End Of 2033 Season
Rochester Roosters GM 2019-2026 Season
Ruston Roosters GM 2016-2018 Season First File Era

2024 SIMBL GM Of The Year

2031 SL East Champions
2030 SL East Champions
2025 SL East Champions
2024 SL East Champions
2020 SL East Champions
2018 SL East Champions
2017 SL East Champions
2016 SL East Champions
Some go.  And some come back.  And come back.  And come back.

Former long-time SIMBL GM and former Co-Commissioner

Jamey Carter

has rejoined the SIMBL after another needed hiatus but couldn't shake the SIMBL bug and takes over the charter Oregon Pioneers effective immediately. Several former SIMBL GMs have also returned to the league, some several times after needed breaks and hiatuses but the core remains in the SIMBL which has some of the most solid and long-time GMs online.

Carter, a Tacoma, Washington native, rejoins the league after a near six-season hiatus after he resigned due to time restraints after the 2033 season.  Jamey, who despite an absence stands second all-time in forum posts in the league with over 3,100 over the past 8 real-life years, was instrumental along with several others in helping with the monumental technical task of converting the SIMBL from 6.5 and ending the First File Era to OOTP 10 back in 2009 after the 2018 season and helping with San Diego GM Paul Ware and SIMBL Commissioner Christian DeMarco perform hours of test SIMs and settings adjustments to find the "perfect file" that was presented to and accepted by the league which then started the gargantuan task of the SIMBL New File Era Inaugural Draft and the New File Era which started with the draft and the 2019 season and remains in which the league plays in today.  Jamey, along with Paul, also ran SIMs which kept the SIMBL running like a smooth machine for seasons.
Jamey also preserved and still gratefully hosts the

archived history of the SIMBL First File Era

(2005-2018) of which its history and records are still kept combined with the SIMBL New File Era (2019-current) which is used frequently to update career and history lists for the league.

This is Carter's third tenure in the league, where he joined for the 2016 season finding the Ruston Roosters.  After three seasons in Ruston and with the 2019 New File Era Inaugural Season, Jamey then moved the Roosters to Rochester where they remain today under the steady leadership of GM Tony Christman.

After leading the Roosters from 2016-2026, Carter stepped down the first time due to needing a break and time restraints.  Carter rejoined the SIMBL by re-inheriting his Roosters from 2029-2033.  Jamey picked current Roosters star

Logan Pickard

, currently a

Top 10-ranked

SIMBL superstar, with the #1 overall pick of the 2030 SIMBL Draft prompting a rebuild that the Roosters are on a run today from.  Pickard was named before the draft in honor of the late real-life

Logan Pickard

, Jamey's teenage step-son, who perished tragically and unexpectedly a few years ago.

"It's a great time to re-join the SIMBL," said Carter.  A lot of long-time friends and competitors I have missed and I have a lot of personal time I put into the league as well that is always good to know that helped out where it stands today. I'm getting married in two weeks so after my honeymoon it will be added to another new start and I look forward to blasting the competition soon," Carter said in a statement released by the SIMBL League Office.

Carter wouldn't reveal yet if he intends to move the Pioneers who are an up and coming and one of the remaining eight charter SIMBL franchises.  The Pioneers currently have the

top-ranked prospect farm system

in the SIMBL and are 62-74 in last place in the UL West having only hit .500 once in the past 10 seasons last reaching the postseason and SIMBL Coveted Cup Championship Series in 2029

where they lost to Hawaii in a classic seven-game series

.  Previously, Oregon also advanced to the SIMBL CS losing to Manhattan Beach in 2020 and winning their only SIMBL championship

in 2011 when they swept Calgary

in the first of only five swepts in SIMBL CS history.

Carter joined the SIMBL in 2008 for the 2016 season and has won eight SL East Division titles under his leadership and was voted by his SIMBL peers as the 2024 SIMBL GM Of The Year.

Christman has already threatened Carter not to use the Roosters logo in any of his comments prompting a fast reply from Carter back to Christman that he will "pass the team I founded for you by in two seasons." So, it begins yet again and the league can't wait for a future Pioneers-Roosters SIMBL CS.

SIMBL Commissioner Christian DeMarco said laughingly, "It's great to have Jamey back in the fold and for me have to take aspirin and Xanax again from him being in our league again.  In all seriousness, the SIMBL wouldn't still be breathing if it weren't for the efforts of Jamey along with others who got us through some very tough decisions and transitions with the frustrating ending of losing the file from the OOTP 6.5 to OOTP 10 jump that was far too big to save that file.  Luckily, we got to save the history due to Jamey's technical prowess,dedication and selflessness and that he is back with us where he belongs to have some fun with us all again."

As stated before, the SIMBL is currently resuming after a 55-day technical delay from a crashed laptop of the Commish.  The league will complete the current 2039 season and postseason and then vote on to convert to OOTP 17 or OOTP 18 for next season as the league customarily converts every other version that OOTP releases.
2040 SIMBL GM AWARDS
| | | |
| --- | --- | --- |
| GMOTY | CARTER | ORE |
| UL SOTY | VASQUEZ | ORE |
| SL SOTY | COOPER | TB |
| UL HOTY | CABRERA | BEN |
| SL HOTY | LAUX | BOS |
| UL MROTY | MARINO | BRI |
| SL MROTY | CAMPBELL | BOS |
| UL FOTY | CHASE | NY |
| SL FOTY | VIRGIL | ASH |
| UL ROTY | VASQUEZ | ORE |
| SL ROTY | GONZALEZ | LV |
2040 SIMBL CS:
ASHEVILLE 4 NEW YORK 2
2040 SIMBL LCS:
NEW YORK 4 OREGON 2
ASHEVILLE 4 NORFOLK 3
2040 SIMBL LDS:
OREGON 4 BRISTOL 0
NEW YORK 4 CALGARY 2
ASHEVILLE 4 BOSTON 2
NORFOLK 4 HOLLYWOOD 1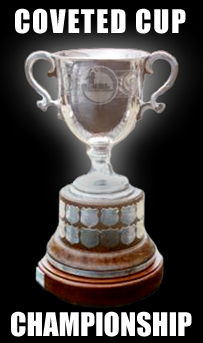 SIMBL COVETED CUP CHAMPIONS
2039: NEW YORK 4 TAMPA 2
GM CHRIS GATTUSO
2038: TORONTO 4 SAN DIEGO 2
GM ERIC SAVARD
2037: TORONTO 4 SAN DIEGO 2
GM ERIC SAVARD
2036: TEXAS 4 CHICAGO 2
GM PAT FLANAGAN
2035: WESTBURY 4 CHICAGO 1
GM BILL ATTEBERRY
2034: DALLAS 4 CHICAGO 0
GM ROBERT DON
2033: S DIEGO 4 CLEVELAND 2
GM DON KRAUSE
2032: CALGARY 4 HAWAII 1
GM CHRISTIAN DEMARCO
2031: LAS VEGAS 4 DALLAS 0
GM CARL HANNAH
2030: WHITBY 4 HAWAII 2
GM JOHN CALLAHAN
2029: HAWAII 4 OREGON 3
GM TROY VOGEL
2028: ASHEVILLE 4 NY 3
GM PETE MCGOWAN
2027: NEW YORK 4 CHICAGO 2
GM CHRIS GATTUSO
2026: CLEVELAND 4 SAC 0
GM JONATHAN FITZGERALD
2025: CALGARY 4 ASHEVILLE 2
GM CHRISTIAN DEMARCO
2024: SAN DIEGO 4 DALLAS 2
GM KEVIN NORRIS
2023: CALGARY 4 LAS VEGAS 3
GM CHRISTIAN DEMARCO
2022: HOLLYWOOD 4 DAL 2
GM RODNEY BAYLOR
2021: SAN DIEGO 4 DALLAS 2
GM WARREN PINEAU
2020: MAN BEACH 4 OREGON 3
GM SHANE DAY
2019: SAN DIEGO 4 CALGARY 2
GM PAUL WARE
2018: CALGARY 4 SAN DIEGO 3
GM CHRISTIAN DEMARCO
2017: BRISTOL 4 CHICAGO 3
GM GREG CHECOVETES
2016: SAN DIEGO 4 LA 0
GM PAUL WARE
2015: LAS VEGAS 4 BOSTON 3
GM CHIP ORTON
2014: SAN DIEGO 4 CALGARY 2
GM PAUL WARE
2013: LAS VEGAS 4 TEXAS 1
GM CHIP ORTON
2012: SAN DIEGO 4 LA 3
GM PAUL WARE
2011: OREGON 4 CALGARY 0
GM MIKE SENN
2010: MARIN 4 SAN DIEGO 3
GM TOM HICKMAN
2009: SAN DIEGO 4 LA 2
GM PAUL WARE
2008: POCATELLO 4 TEXAS 3
GM ZACH DEUEL
2007: SAN DIEGO 4 AUGUSTA 2
GM PAUL WARE
2006: S. DIEGO 4 PENSACOLA 3
GM PAUL WARE
2005: SAN DIEGO 4 BEND 2
GM PAUL WARE
SIMBL LEAGUE CHAMPIONS
UNION LEAGUE

2039: NEW YORK 4 TORONTO 3
GM CHRIS GATTUSO
2038: TORONTO 4 BEND 2
GM ERIC SAVARD
2037: TORONTO 4 WHITBY 1
GM ERIC SAVARD
2036: TEXAS 4 SEATTLE 3
GM PAT FLANAGAN
2035: WESTBURY 4 CLEVE 3
GM BILL ATTEBERRY
2034: DALLAS 4 BRISTOL 1
GM ROBERT DON
2033: CLEVELAND 4 DALLAS 2
GM JONATHAN FITZGERALD
2032: CALGARY 4 WHITBY 3
GM CHRISTIAN DEMARCO
2031: DALLAS 4 WHITBY 3
GM ROBERT DON
2030: WHITBY 4 DALLAS 2
GM JOHN CALLAHAN
2029: OREGON 4 CALGARY 1
GM TIM IMASA
2028: NEW YORK 4 BEND 1
GM CHRIS GATTUSO
2027: NEW YORK 4 WHITBY 3
GM CHRIS GATTUSO
2026: CLEVELAND 4 DALLAS 3
GM JONATHAN FITZGERALD
2025: CALGARY 4 CLE 1
GM CHRISTIAN DEMARCO
2024: DALLAS 4 CLEVELAND 2
GM ROBERT DON
2023: CALGARY 4 WHITBY 2
GM CHRISTIAN DEMARCO
2022: DALLAS 4 CALGARY 3
GM ROBERT DON
2021: DALLAS 4 CALGARY 3
GM ROBERT DON
2020: OREGON 4 CALGARY 3
GM MIKE SENN
2019: CALGARY 4 BRISTOL 3
GM CHRISTIAN DEMARCO
2018: CALGARY 4 SAC 3
GM CHRISTIAN DEMARCO
2017: BRISTOL 4 BOSTON 2
GM GREG CHECOVETES
2016: LA 4 BRISTOL 1
GM DAVID BLILEY
2015: BOSTON 4 CALGARY 2
GM DAVE BURGESS
2014: CALGARY 4 BRISTOL 3
GM CHRISTIAN DEMARCO
2013: TEXAS 4 BRISTOL 0
GM PAT FLANAGAN
2012: LA 4 BRISTOL 2
GM DAVID BLILEY
2011: CALGARY 4 BOSTON 3
GM CHRISTIAN DEMARCO
2010: MARIN 4 LA 2
GM TOM HICKMAN
2009: LA 4 BRISTOL 1
GM DAVID BLILEY
2008: POCATELLO 4 BROOK 2
GM ZACH DEUEL
2007: AUGUSTA 4 CAROLINA 0
GM STEPH MABIE
2006: PENSACOLA 4 CGY 1
GM MIKE STEWART
2005: BEND 4 MARIN 0
GM TED WILLIAMS
SYNDICATE LEAGUE
2039: TAMPA 4 ROCHESTER 1
GM TIM MELICAN
2038: S. DIEGO 4 ROCHESTER 0
GM PAUL WARE
2037: SAN DIEGO 4 SAC 2
GM PAUL WARE
2036: CHICAGO 4 KNOXVILLE 3
GM JOHN BOWDEN
2035: CHICAGO 4 KNOXVILLE 0
GM JOHN BOWDEN
2034: CHICAGO 4 SAN DIEGO 2
GM JOHN BOWDEN
2033: SAN DIEGO 4 H-WOOD 2
GM DON KRAUSE
2032: HAWAII 4 CHICAGO 2
GM TROY VOGEL
2031: LAS VEGAS 4 TAMPA 2
GM CARL HANNAH
2030: HAWAII 4 TAMPA BAY 3
GM TROY VOGEL
2029: HAWAII 4 TAMPA BAY 3
GM TROY VOGEL
2028: ASHEVILLE 4 SAC 0
GM PETE MCGOWAN
2027: CHICAGO 4 ASHEVILLE 3
GM JOHN BOWDEN
2026: SACRAMENTO 4 ASH 3
GM JASON GREGORY
2025: ASHEVILLE 4 SAC 0
GM PETE MCGOWAN
2024: SAN DIEGO 4 H-WOOD 3
GM KEVIN NORRIS
2023: LAS VEGAS 4 H-WOOD 3
GM CARL HANNAH
2022: H-WOOD 4 BOSTON 2
GM RODNEY BAYLOR
2021: S. DIEGO 4 C-CHESTER 3
GM WARREN PINEAU
2020: MAN BEACH 4 S. DIEGO 1
GM SHANE DAY
2019: SAN DIEGO 4 AUGUSTA 1
GM PAUL WARE
2018: SAN DIEGO 4 RUSTON 1
GM PAUL WARE
2017: CHICAGO 4 SAN DIEGO 1
GM MIKE LYNCH
2016: SAN DIEGO 4 L VEGAS 0
GM PAUL WARE
2015: LAS VEGAS 4 BIRM 1
GM CHIP ORTON
2014: SAN DIEGO 4 CHICAGO 1
GM PAUL WARE
2013: LAS VEGAS 4 BROOK 3
GM CHIP ORTON
2012: SAN DIEGO 4 OREGON 3
GM PAUL WARE
2011: OREGON 4 SAN DIEGO 3
GM MIKE SENN
2010: SAN DIEGO 4 OREGON 3
GM PAUL WARE
2009: SAN DIEGO 4 BROOK 2
GM PAUL WARE
2008: TEXAS 4 NEW YORK 3
GM PAT FLANAGAN
2007: SAN DIEGO 4 CLEVE 0
GM PAUL WARE
2006: SAN DIEGO 4 CHICAGO 1
GM PAUL WARE
2005: SAN DIEGO 4 B RIVER 2
GM PAUL WARE

SIMBL LEAGUE DATE:


12/31/2040
37th Season Of Play
File Updated: 10/18/2017
SIMBL Front Page Updated:
10/18/2017
NEXT SIMBL SIM:
Thursday October 19, 2017
2041 Free Agency SIM 3
To 1/16/2041

2039 League Export Rate: 61.3%
2038 League Export Rate: 57.7%
2037 League Export Rate: 55.5%
2036 League Export Rate: 57.7%
2035 League Export Rate: 58.3%
2034 League Export Rate: 71.9%
2033 League Export Rate: 78.2%
2032 League Export Rate: 73.8%
2031 League Export Rate: 83.0%
2030 League Export Rate: 83.8%
2029 League Export Rate: 89.4%
2028 League Export Rate: 84.0%
2027 League Export Rate: 84.9%
2026 League Export Rate: 88.3%
2025 League Export Rate: 88.4%
2024 League Export Rate: 91.9%
2023 League Export Rate: 88.4%

2039 SIMBL
DEFENDING CHAMPIONS:
NEW YORK 4 TAMPA BAY 2
GM CHRIS GATTUSO

PAST SIMBL CHAMPIONS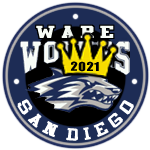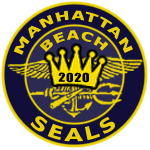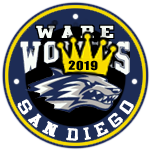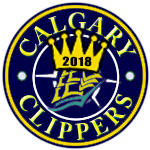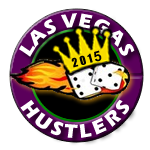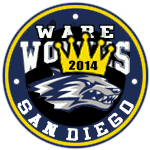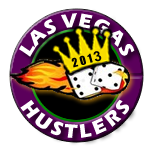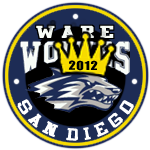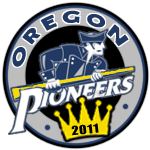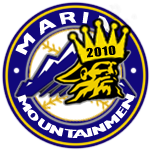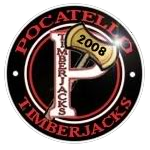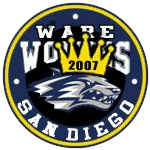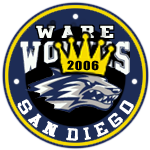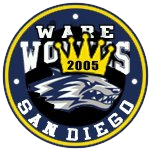 FIRST FILE ERA PLAYER STATS