2040 SIMBL FREE AGENCY SIM 3 (TO 1/16/2040) SIGNINGS
SIMBL LEAGUE AVERAGE PAYROLL 1/16/2026: $113,367,325
SIMBL LEAGUE AVERAGE PAYROLL 1/16/2027: $100,720,360
SIMBL LEAGUE AVERAGE PAYROLL 1/16/2028: $93,311,365
SIMBL LEAGUE AVERAGE PAYROLL 1/16/2029: $93,132,104
SIMBL LEAGUE AVERAGE PAYROLL 1/16/2030: $98,258,594
SIMBL LEAGUE AVERAGE PAYROLL 1/16/2031: $105,992,672
SIMBL LEAGUE AVERAGE PAYROLL 1/16/2032: $113,638,977
SIMBL LEAGUE AVERAGE PAYROLL 1/16/2033: $113,367,018
SIMBL LEAGUE AVERAGE PAYROLL 1/16/2034: $108,837,169
SIMBL LEAGUE AVERAGE PAYROLL 1/16/2035: $105,259,070
SIMBL LEAGUE AVERAGE PAYROLL 1/16/2036: $101,252,344
SIMBL LEAGUE AVERAGE PAYROLL 1/16/2037: $108,297,112
SIMBL LEAGUE AVERAGE PAYROLL 1/16/2038: $109,901,734
SIMBL LEAGUE AVERAGE PAYROLL 1/16/2039: $110,668,409
There were a rarity no signings in 2040 Free Agency SIM 3.

Longtime reliever

Kerry Powell

was automatically elected into the SIMBL Hall Of Fame based on current league requirements he met.  The league will vote formally as a conglomerate on future Hall Of Fame voting shortly in the near future after the hectic conversion settles in with all of us.

The following long-time veterans retired as of the 1/1/2040 league date:
2040 FREE AGENCY SIM 3 MAJOR TRANSACTIONS:
Sunday, January 1st, 2040

SP Christian Howard retires.
SP Ross Brooks retires.
1B Peter Turner retires.
SP Eric Forbes retires.
SP Hiro Takata retires.
SP Michael Taylor retires.
RF Luis Vega retires.
C David Lopez retires.
C Glen Short retires.
SP Gustavo Estrada retires.
SP Nico Scordos retires.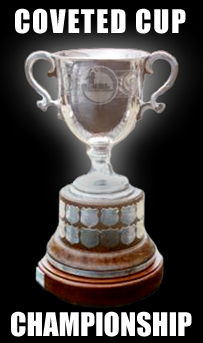 SIMBL COVETED CUP CHAMPIONS
2040: ASHEVILLE 4 N YORK 2
GM PETE MCGOWAN
2039: NEW YORK 4 TAMPA 2
GM CHRIS GATTUSO
2038: TORONTO 4 SAN DIEGO 2
GM ERIC SAVARD
2037: TORONTO 4 SAN DIEGO 2
GM ERIC SAVARD
2036: TEXAS 4 CHICAGO 2
GM PAT FLANAGAN
2035: WESTBURY 4 CHICAGO 1
GM BILL ATTEBERRY
2034: DALLAS 4 CHICAGO 0
GM ROBERT DON
2033: S DIEGO 4 CLEVELAND 2
GM DON KRAUSE
2032: CALGARY 4 HAWAII 1
GM CHRISTIAN DEMARCO
2031: LAS VEGAS 4 DALLAS 0
GM CARL HANNAH
2030: WHITBY 4 HAWAII 2
GM JOHN CALLAHAN
2029: HAWAII 4 OREGON 3
GM TROY VOGEL
2028: ASHEVILLE 4 NY 3
GM PETE MCGOWAN
2027: NEW YORK 4 CHICAGO 2
GM CHRIS GATTUSO
2026: CLEVELAND 4 SAC 0
GM JONATHAN FITZGERALD
2025: CALGARY 4 ASHEVILLE 2
GM CHRISTIAN DEMARCO
2024: SAN DIEGO 4 DALLAS 2
GM KEVIN NORRIS
2023: CALGARY 4 LAS VEGAS 3
GM CHRISTIAN DEMARCO
2022: HOLLYWOOD 4 DAL 2
GM RODNEY BAYLOR
2021: SAN DIEGO 4 DALLAS 2
GM WARREN PINEAU
2020: MAN BEACH 4 OREGON 3
GM SHANE DAY
2019: SAN DIEGO 4 CALGARY 2
GM PAUL WARE
2018: CALGARY 4 SAN DIEGO 3
GM CHRISTIAN DEMARCO
2017: BRISTOL 4 CHICAGO 3
GM GREG CHECOVETES
2016: SAN DIEGO 4 LA 0
GM PAUL WARE
2015: LAS VEGAS 4 BOSTON 3
GM CHIP ORTON
2014: SAN DIEGO 4 CALGARY 2
GM PAUL WARE
2013: LAS VEGAS 4 TEXAS 1
GM CHIP ORTON
2012: SAN DIEGO 4 LA 3
GM PAUL WARE
2011: OREGON 4 CALGARY 0
GM MIKE SENN
2010: MARIN 4 SAN DIEGO 3
GM TOM HICKMAN
2009: SAN DIEGO 4 LA 2
GM PAUL WARE
2008: POCATELLO 4 TEXAS 3
GM ZACH DEUEL
2007: SAN DIEGO 4 AUGUSTA 2
GM PAUL WARE
2006: S. DIEGO 4 PENSACOLA 3
GM PAUL WARE
2005: SAN DIEGO 4 BEND 2
GM PAUL WARE
SIMBL LEAGUE CHAMPIONS
UNION LEAGUE

2040: NEW YORK 4 OREGON 2
GM CHRIS GATTUSO
2039: NEW YORK 4 TORONTO 3
GM CHRIS GATTUSO
2038: TORONTO 4 BEND 2
GM ERIC SAVARD
2037: TORONTO 4 WHITBY 1
GM ERIC SAVARD
2036: TEXAS 4 SEATTLE 3
GM PAT FLANAGAN
2035: WESTBURY 4 CLEVE 3
GM BILL ATTEBERRY
2034: DALLAS 4 BRISTOL 1
GM ROBERT DON
2033: CLEVELAND 4 DALLAS 2
GM JONATHAN FITZGERALD
2032: CALGARY 4 WHITBY 3
GM CHRISTIAN DEMARCO
2031: DALLAS 4 WHITBY 3
GM ROBERT DON
2030: WHITBY 4 DALLAS 2
GM JOHN CALLAHAN
2029: OREGON 4 CALGARY 1
GM TIM IMASA
2028: NEW YORK 4 BEND 1
GM CHRIS GATTUSO
2027: NEW YORK 4 WHITBY 3
GM CHRIS GATTUSO
2026: CLEVELAND 4 DALLAS 3
GM JONATHAN FITZGERALD
2025: CALGARY 4 CLE 1
GM CHRISTIAN DEMARCO
2024: DALLAS 4 CLEVELAND 2
GM ROBERT DON
2023: CALGARY 4 WHITBY 2
GM CHRISTIAN DEMARCO
2022: DALLAS 4 CALGARY 3
GM ROBERT DON
2021: DALLAS 4 CALGARY 3
GM ROBERT DON
2020: OREGON 4 CALGARY 3
GM MIKE SENN
2019: CALGARY 4 BRISTOL 3
GM CHRISTIAN DEMARCO
2018: CALGARY 4 SAC 3
GM CHRISTIAN DEMARCO
2017: BRISTOL 4 BOSTON 2
GM GREG CHECOVETES
2016: LA 4 BRISTOL 1
GM DAVID BLILEY
2015: BOSTON 4 CALGARY 2
GM DAVE BURGESS
2014: CALGARY 4 BRISTOL 3
GM CHRISTIAN DEMARCO
2013: TEXAS 4 BRISTOL 0
GM PAT FLANAGAN
2012: LA 4 BRISTOL 2
GM DAVID BLILEY
2011: CALGARY 4 BOSTON 3
GM CHRISTIAN DEMARCO
2010: MARIN 4 LA 2
GM TOM HICKMAN
2009: LA 4 BRISTOL 1
GM DAVID BLILEY
2008: POCATELLO 4 BROOK 2
GM ZACH DEUEL
2007: AUGUSTA 4 CAROLINA 0
GM STEPH MABIE
2006: PENSACOLA 4 CGY 1
GM MIKE STEWART
2005: BEND 4 MARIN 0
GM TED WILLIAMS
SYNDICATE LEAGUE
2040: ASHEVILLE 4 NORFOLK 3
GM PETE MCGOWAN
2039: TAMPA 4 ROCHESTER 1
GM TIM MELICAN
2038: S. DIEGO 4 ROCHESTER 0
GM PAUL WARE
2037: SAN DIEGO 4 SAC 2
GM PAUL WARE
2036: CHICAGO 4 KNOXVILLE 3
GM JOHN BOWDEN
2035: CHICAGO 4 KNOXVILLE 0
GM JOHN BOWDEN
2034: CHICAGO 4 SAN DIEGO 2
GM JOHN BOWDEN
2033: SAN DIEGO 4 H-WOOD 2
GM DON KRAUSE
2032: HAWAII 4 CHICAGO 2
GM TROY VOGEL
2031: LAS VEGAS 4 TAMPA 2
GM CARL HANNAH
2030: HAWAII 4 TAMPA BAY 3
GM TROY VOGEL
2029: HAWAII 4 TAMPA BAY 3
GM TROY VOGEL
2028: ASHEVILLE 4 SAC 0
GM PETE MCGOWAN
2027: CHICAGO 4 ASHEVILLE 3
GM JOHN BOWDEN
2026: SACRAMENTO 4 ASH 3
GM JASON GREGORY
2025: ASHEVILLE 4 SAC 0
GM PETE MCGOWAN
2024: SAN DIEGO 4 H-WOOD 3
GM KEVIN NORRIS
2023: LAS VEGAS 4 H-WOOD 3
GM CARL HANNAH
2022: H-WOOD 4 BOSTON 2
GM RODNEY BAYLOR
2021: S. DIEGO 4 C-CHESTER 3
GM WARREN PINEAU
2020: MAN BEACH 4 S. DIEGO 1
GM SHANE DAY
2019: SAN DIEGO 4 AUGUSTA 1
GM PAUL WARE
2018: SAN DIEGO 4 RUSTON 1
GM PAUL WARE
2017: CHICAGO 4 SAN DIEGO 1
GM MIKE LYNCH
2016: SAN DIEGO 4 L VEGAS 0
GM PAUL WARE
2015: LAS VEGAS 4 BIRM 1
GM CHIP ORTON
2014: SAN DIEGO 4 CHICAGO 1
GM PAUL WARE
2013: LAS VEGAS 4 BROOK 3
GM CHIP ORTON
2012: SAN DIEGO 4 OREGON 3
GM PAUL WARE
2011: OREGON 4 SAN DIEGO 3
GM MIKE SENN
2010: SAN DIEGO 4 OREGON 3
GM PAUL WARE
2009: SAN DIEGO 4 BROOK 2
GM PAUL WARE
2008: TEXAS 4 NEW YORK 3
GM PAT FLANAGAN
2007: SAN DIEGO 4 CLEVE 0
GM PAUL WARE
2006: SAN DIEGO 4 CHICAGO 1
GM PAUL WARE
2005: SAN DIEGO 4 B RIVER 2
GM PAUL WARE

SIMBL LEAGUE DATE:
9/2/2041
37th Season Of Play
File Updated: 12/16/2017
SIMBL Front Page Updated:
12/16/2017

NEXT SIMBL SIM:
Monday December 18, 2017
2041 SIM 23
To 9/9/2041
26 Games & 4 SIMs
Left In Regular Season
2040 League Export Rate: 68.9%
2039 League Export Rate: 61.3%
2038 League Export Rate: 57.7%
2037 League Export Rate: 55.5%
2036 League Export Rate: 57.7%
2035 League Export Rate: 58.3%
2034 League Export Rate: 71.9%
2033 League Export Rate: 78.2%
2032 League Export Rate: 73.8%
2031 League Export Rate: 83.0%
2030 League Export Rate: 83.8%
2029 League Export Rate: 89.4%
2028 League Export Rate: 84.0%
2027 League Export Rate: 84.9%
2026 League Export Rate: 88.3%
2025 League Export Rate: 88.4%
2024 League Export Rate: 91.9%
2023 League Export Rate: 88.4%

2040 SIMBL
DEFENDING CHAMPIONS:
ASHEVILLE 4 NEW YORK 2
GM PETE MCGOWAN

PAST SIMBL CHAMPIONS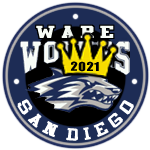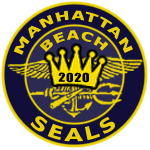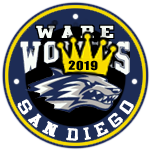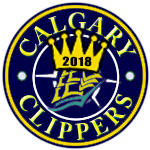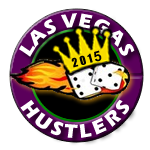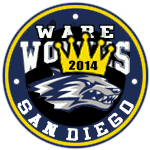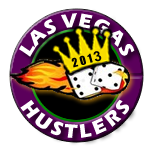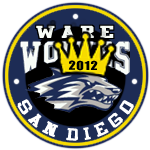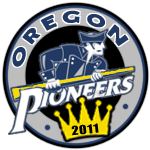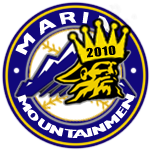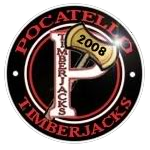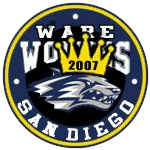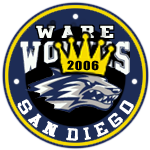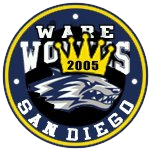 SIMBL SINGLE SEASON RECORDS
FIRST FILE ERA PLAYER STATS