SIMBL OFF-SEASON SIM SCHEDULE:


EXPORTS DUE 7 PM EDT DAILY 4 PM EDT WEEKENDS


MONDAY OCTOBER 16, 2017:  ARBITRATION SIM-ARBITRATIONS ANNOUNCED & FREE AGENTS ANNOUNCED TO 11/21/2040




TUESDAY OCTOBER 17, 2017: 2041 FREE AGENCY SIM 1 TO 12/16/2040




WEDNESDAY OCTOBER 18, 2017: 2041 FREE AGENCY SIM 2 TO 12/31/2040


THURSDAY OCTOBER 19, 2017: 2041 FREE AGENCY SIM 3 TO 1/16/2041
FRIDAY OCTOBER 20, 2017: 2041 FREE AGENCY SIM 4 TO 1/31/2041
SATURDAY OCTOBER 21, 2017: 2041 FREE AGENCY SIM 5 TO 2/23/2041
SUNDAY OCTOBER 22, 2017: 2041 SPRING TRAINING SIM 1 TO 3/17/2041
MONDAY OCTOBER 23, 2017: 2041 SPRING TRAINING SIM 2 TO 3/31/2041
TUESDAY OCTOBER 24, 2017: PRE-SEASON SIM TO 4/3/2041 TO SET FINAL ROSTERS/LINEUPS/ROTATIONS  
WEDNESDAY OCTOBER 25, 2017: 2040 OPENING DAY SIM TO 4/10/2041 & 2041 SIMBL DRAFT START
2041 SUPPLEMENTAL FREE AGENTS:
None This Off-Season
2041 SIMBL TYPE A FREE AGENTS (FORMER TEAM):
RF Jeremy Roper (Whitby)
Signed With Cleveland 4 Years $88,000,000
CL Bill Wischmeyer (Boston)
Signed With Chicago 3 Years $15,000,000
C Robert Sladky (Las Vegas)
Signed With Las Vegas 3 Years $54,000,000
CF Akiro Hikaru (Asheville)
Signed With Whitby 2 Years $17,500,000
3B Kenko Yamada (Toronto)
Signed With Boston 2 Years $37,300,000
SP Mark Curtis (Asheville)
SP Jonathan Weaver (Bristol)
SP Jimmy Dietz (Knoxville)
SP Brock Vinci (Las Vegas)
SP Kazuki Choo (New York)
SP Michael Martin (San Diego)
SP Kerry Hannah (Rochester)
SP George Beckett (Sacramento)
SP Michael Mayhugh (Texas)
CL Felix Urbina (Bend)
CL Yok-sing Sutherland (Chicago)
C Matt Douglass (Chicago)
1B Juan Santos (Asheville)
1B Cody Taylor (Cleveland)
CF Josh Robertson (Dallas)
CF Tony Harmon (Norfolk)
RF Michael Werner (Knoxville)
DH Bobby Papesh (Oregon)
2041 SIMBL TYPE B FREE AGENTS (FORMER TEAM):
3B Manny Rios (Asheville)
Signed With Chicago 3 Years $30,000,000
3B Kendry Barbee (Seattle)
Signed With Cleveland 2 Years $25,000,000
CF T.J. Rose (Cleveland)
Signed With Hollywood 3 Years $57,000,000
SP Timothy Williams (Hollywood)
SP Alonso Ramos (Seattle)
C Jeff Carlson (Hawaii)
C Jorge Batista (Hollywood)
3B Jimmy Gilronan (Norfolk)
LF Manny Foster (Cleveland)
CF Gregory Joyner (Bristol)
CF Angelo Lorezno (Hawaii)
RF Justin Sandy (Calgary)
DH Carl Chaulk (Las Vegas)
DH Brady Underwood (Norfolk)
ROSS & COBURN MAKE HISTORY, JOIN 500 SAVES CLUB
Current Westbury and former long-time Knoxville closer Chris Ross, who was the Lumberkings full-time closer for 18 seasons prior to this season, (above) throws the final pitch of his 500th career SIMBL save in 2040 SIM 2 joining only six other pitchers to achieve the feat in the league's 36-season history.
Long-time Calgary closer John Coburn, (above) in his 14th season as the full-time Clippers closer, makes SIMBL history in 2040 SIM 2 by joining only six other closers in league history to save 500 career games.

By Lance Stanley
SIMBL Contributor
More SIMBL history was made with the beginning of the league's 36th season of play.

Long-time SIMBL closers

Chris Ross

and

John Coburn

each became one of just seven players in league history

to save 500 games

.

Ross achieved his milestone on April 11, 2040 in a 5-1 win over Texas.

The 38 year-old Ross was a first round pick of the Calgary Clippers in 2019 but was traded to the Knoxville Lumberkings in a deal for eventual three-time Hurler Of The Year and SIMBL Hall Of Famer

Vinny Corleone

in a move that helped Calgary to the 2023 SIMBL championship.
Ross entered the SIMBL at age 20 in 2022 and became the Lumberkings' full-time closer in the 2026 season and spent 18 seasons with Knoxville before signing a two-year $16,000,000 contract with Westbury this past off-season. Ross is a 13-time All-Star, tied with

Tony Aguilar

and

Dez Jordan

for the

second-most All-Star bids in the history of the league

and only behind SIMBL Hall Of Famer

Alan Alexander Anderson

and

Cedric Issacson

's 14.
Calgary's long-time closer John Coburn also joined Ross on April 13, 2040 with his 500th career save against Cleveland in a 2-0 win.  Coburn was a second round pick, 61st overall, by Oregon in the 2021 SIMBL Draft and traded to the former Deer Lake Direwolves (now Norfolk Buccaneers) for closer

Robert McFadden

's whose

78-game save streak remains a SIMBL legendary record

.
Coburn was obtained by Calgary in a trade with Deer Lake (now Norfolk Buccaneers) in 2027 for SP

Christian Howard

and immediately became the Clippers' full-time closer replacing eventual SIMBL Hall Of Famer

Barrett Jenkins

who left for Asheville in free agency after spending his first seven seasons in Calgary.
Coburn is a six-time All-Star who had a ten-season streak of 30+ saves from 2026-2035.  The 36 year-old is in his 17th SIMBL season and 14th as the Calgary closer.
Former long-time and current Boston closer Cedric Issacson holds the SIMBL record with 14 consecutive 30+ save seasons.  Former long-time Hawaii and current Bristol closer

Todd Newell

is second with 12. Calgary's John Coburn and Rochester's

Otto Orf

each have 10 consecutive 30+ save seasons.
The SIMBL New File Era (2019-current) has been blessed with several uber-Hall Of Fame-type closers in its time.  All of the 500+ Save Club are already enshrined or certainly will be inducted into the SIMBL Hall Of Fame.
Ross and Coburn are currently tied for 6th-place in league history with 501 career saves ten behind current San Diego closer

Steven Pfleuger

. Hall Of Famer Jenkins' 547 saves occupy fourth place and fellow SIMBL Hall Of Famer

Willie Roger DeMarco

holds third-place with his 580 career saves.
Current Las Vegas and former long-time Asheville closer

Dez Jordan

's 678 saves are two behind former long-time Las Vegas closer Cedric Issacson's 680 career saves currently as both long-toothed fireman still have gas in the tank before they are automatically inducted to the SIMBL Hall Of Fame upon their retirements.
Here's a current list of the SIMBL all-time saves leaders mixing the SIMBL First File Era (2005-2018) and the current SIMBL New File Era (2019-current) as of the 4/16/2040 league date:
50-Save Seasons In SIMBL History:



59 Juan Rivera Dallas 2022
54 Cedric Issacson Las Vegas 2028
53 Cedric Issacson San Diego 2033
53 Domingo Francisco New York 2037
53 William Randazzo Chicago 2018
53 Bill Hyer San Diego 2014
51 Keith Patterson Whitby 2025
50 Willie Roger DeMarco San Diego 2021
50 Richard Lynch Portland 2009
50 Cedric Issacson Las Vegas 2023
SIMBL All-Time Saves Streak:



78 Robert McFadden Sunnyvale 2019
57 Dez Jordan Asheville 2022
55 Juan Rivera Dallas 2024
49 Ron Orr Bristol 2023
48 Keith Patterson Whitby 2025
46 Aaron Bennett Columbus 2007
43 John Campbell Calgary 2009
SIMBL Career Saves List
As Of The 4/16/2040 League Date
1. 680 Cedric Issacson Las Vegas/San Diego/Boston 2021-2040 *
2. 678 Dez Jordan Asheville/Las Vegas 2019-2040 *
3. 580 Willie Roger DeMarco San Diego/Seattle 2019-2035 #
4. 547 Barrett Jenkins Calgary/Asheville/Bristol/Rochester 2019-2034 #
5. 511 Steven Pfleuger Sunnyvale/Deer Lake/Cleveland/Tampa Bay/Whitby/Dallas/San Diego 2021-2040 *
6. 501 John Coburn Deer Lake/Calgary 2024-2040 *
6. 501 Chris Ross Knoxville/Westbury 2022-2040 *
7. 461 Andrew Stephens Oregon/Dallas 2019-2030 #
8. 455 Todd Newell Hawaii/Bristol 2026-2040 *
9. 429 Bill Hyer San Diego/Lowell 2008-2018 #
10. 426 Frank Emery Asheville-Las Vegas 2005-2018

11. 412 Otto Orf Rochester 2028-2040 *
12. 403 Juan Carlos Bermudez Boston/San Diego/Hawaii 2024-2040 *
13. 383 Brian Studdard Bristol/Calgary/Las Vegas/New Orleans 2005-2018
14. 381 Kerry Powell Boston-Montreal-Westbury/Hawaii/Bellingham 2019-2035
15. 358 John Campbell Calgary/San Diego/Carolina 2007-2018
16. 350 Matthew Chow Boston 2005-2017
18. 333 Scott Williams Seattle/Texas/Westbury 2024-2039
19. 329 John Raynor Sacramento/Hollywood 2024-2036
20. 323 Santiago Rivera Cleveland 2030-2040 *

309 Dontrelle Jackson Texas/Seattle/Hawaii 2019-2032
307 Luis Castro Whitby/Calgary 2029-2040 *
306 Jim Bentley Toronto 2027-2040 *
304 Juan Rivera Sunnyale/Dallas 2019-2027
300 Andrew Steele New York/Las Vegas 2019-2027 #
2040 SIMBL GM AWARDS
| | | |
| --- | --- | --- |
| GMOTY | CARTER | ORE |
| UL SOTY | VASQUEZ | ORE |
| SL SOTY | COOPER | TB |
| UL HOTY | CABRERA | BEN |
| SL HOTY | LAUX | BOS |
| UL MROTY | MARINO | BRI |
| SL MROTY | CAMPBELL | BOS |
| UL FOTY | CHASE | NY |
| SL FOTY | VIRGIL | ASH |
| UL ROTY | VASQUEZ | ORE |
| SL ROTY | GONZALEZ | LV |
2040 SIMBL CS:
ASHEVILLE 4 NEW YORK 2
2040 SIMBL LCS:
NEW YORK 4 OREGON 2
ASHEVILLE 4 NORFOLK 3
2040 SIMBL LDS:
OREGON 4 BRISTOL 0
NEW YORK 4 CALGARY 2
ASHEVILLE 4 BOSTON 2
NORFOLK 4 HOLLYWOOD 1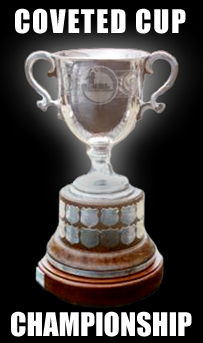 SIMBL COVETED CUP CHAMPIONS
2039: NEW YORK 4 TAMPA 2
GM CHRIS GATTUSO
2038: TORONTO 4 SAN DIEGO 2
GM ERIC SAVARD
2037: TORONTO 4 SAN DIEGO 2
GM ERIC SAVARD
2036: TEXAS 4 CHICAGO 2
GM PAT FLANAGAN
2035: WESTBURY 4 CHICAGO 1
GM BILL ATTEBERRY
2034: DALLAS 4 CHICAGO 0
GM ROBERT DON
2033: S DIEGO 4 CLEVELAND 2
GM DON KRAUSE
2032: CALGARY 4 HAWAII 1
GM CHRISTIAN DEMARCO
2031: LAS VEGAS 4 DALLAS 0
GM CARL HANNAH
2030: WHITBY 4 HAWAII 2
GM JOHN CALLAHAN
2029: HAWAII 4 OREGON 3
GM TROY VOGEL
2028: ASHEVILLE 4 NY 3
GM PETE MCGOWAN
2027: NEW YORK 4 CHICAGO 2
GM CHRIS GATTUSO
2026: CLEVELAND 4 SAC 0
GM JONATHAN FITZGERALD
2025: CALGARY 4 ASHEVILLE 2
GM CHRISTIAN DEMARCO
2024: SAN DIEGO 4 DALLAS 2
GM KEVIN NORRIS
2023: CALGARY 4 LAS VEGAS 3
GM CHRISTIAN DEMARCO
2022: HOLLYWOOD 4 DAL 2
GM RODNEY BAYLOR
2021: SAN DIEGO 4 DALLAS 2
GM WARREN PINEAU
2020: MAN BEACH 4 OREGON 3
GM SHANE DAY
2019: SAN DIEGO 4 CALGARY 2
GM PAUL WARE
2018: CALGARY 4 SAN DIEGO 3
GM CHRISTIAN DEMARCO
2017: BRISTOL 4 CHICAGO 3
GM GREG CHECOVETES
2016: SAN DIEGO 4 LA 0
GM PAUL WARE
2015: LAS VEGAS 4 BOSTON 3
GM CHIP ORTON
2014: SAN DIEGO 4 CALGARY 2
GM PAUL WARE
2013: LAS VEGAS 4 TEXAS 1
GM CHIP ORTON
2012: SAN DIEGO 4 LA 3
GM PAUL WARE
2011: OREGON 4 CALGARY 0
GM MIKE SENN
2010: MARIN 4 SAN DIEGO 3
GM TOM HICKMAN
2009: SAN DIEGO 4 LA 2
GM PAUL WARE
2008: POCATELLO 4 TEXAS 3
GM ZACH DEUEL
2007: SAN DIEGO 4 AUGUSTA 2
GM PAUL WARE
2006: S. DIEGO 4 PENSACOLA 3
GM PAUL WARE
2005: SAN DIEGO 4 BEND 2
GM PAUL WARE
SIMBL LEAGUE CHAMPIONS
UNION LEAGUE

2039: NEW YORK 4 TORONTO 3
GM CHRIS GATTUSO
2038: TORONTO 4 BEND 2
GM ERIC SAVARD
2037: TORONTO 4 WHITBY 1
GM ERIC SAVARD
2036: TEXAS 4 SEATTLE 3
GM PAT FLANAGAN
2035: WESTBURY 4 CLEVE 3
GM BILL ATTEBERRY
2034: DALLAS 4 BRISTOL 1
GM ROBERT DON
2033: CLEVELAND 4 DALLAS 2
GM JONATHAN FITZGERALD
2032: CALGARY 4 WHITBY 3
GM CHRISTIAN DEMARCO
2031: DALLAS 4 WHITBY 3
GM ROBERT DON
2030: WHITBY 4 DALLAS 2
GM JOHN CALLAHAN
2029: OREGON 4 CALGARY 1
GM TIM IMASA
2028: NEW YORK 4 BEND 1
GM CHRIS GATTUSO
2027: NEW YORK 4 WHITBY 3
GM CHRIS GATTUSO
2026: CLEVELAND 4 DALLAS 3
GM JONATHAN FITZGERALD
2025: CALGARY 4 CLE 1
GM CHRISTIAN DEMARCO
2024: DALLAS 4 CLEVELAND 2
GM ROBERT DON
2023: CALGARY 4 WHITBY 2
GM CHRISTIAN DEMARCO
2022: DALLAS 4 CALGARY 3
GM ROBERT DON
2021: DALLAS 4 CALGARY 3
GM ROBERT DON
2020: OREGON 4 CALGARY 3
GM MIKE SENN
2019: CALGARY 4 BRISTOL 3
GM CHRISTIAN DEMARCO
2018: CALGARY 4 SAC 3
GM CHRISTIAN DEMARCO
2017: BRISTOL 4 BOSTON 2
GM GREG CHECOVETES
2016: LA 4 BRISTOL 1
GM DAVID BLILEY
2015: BOSTON 4 CALGARY 2
GM DAVE BURGESS
2014: CALGARY 4 BRISTOL 3
GM CHRISTIAN DEMARCO
2013: TEXAS 4 BRISTOL 0
GM PAT FLANAGAN
2012: LA 4 BRISTOL 2
GM DAVID BLILEY
2011: CALGARY 4 BOSTON 3
GM CHRISTIAN DEMARCO
2010: MARIN 4 LA 2
GM TOM HICKMAN
2009: LA 4 BRISTOL 1
GM DAVID BLILEY
2008: POCATELLO 4 BROOK 2
GM ZACH DEUEL
2007: AUGUSTA 4 CAROLINA 0
GM STEPH MABIE
2006: PENSACOLA 4 CGY 1
GM MIKE STEWART
2005: BEND 4 MARIN 0
GM TED WILLIAMS
SYNDICATE LEAGUE
2039: TAMPA 4 ROCHESTER 1
GM TIM MELICAN
2038: S. DIEGO 4 ROCHESTER 0
GM PAUL WARE
2037: SAN DIEGO 4 SAC 2
GM PAUL WARE
2036: CHICAGO 4 KNOXVILLE 3
GM JOHN BOWDEN
2035: CHICAGO 4 KNOXVILLE 0
GM JOHN BOWDEN
2034: CHICAGO 4 SAN DIEGO 2
GM JOHN BOWDEN
2033: SAN DIEGO 4 H-WOOD 2
GM DON KRAUSE
2032: HAWAII 4 CHICAGO 2
GM TROY VOGEL
2031: LAS VEGAS 4 TAMPA 2
GM CARL HANNAH
2030: HAWAII 4 TAMPA BAY 3
GM TROY VOGEL
2029: HAWAII 4 TAMPA BAY 3
GM TROY VOGEL
2028: ASHEVILLE 4 SAC 0
GM PETE MCGOWAN
2027: CHICAGO 4 ASHEVILLE 3
GM JOHN BOWDEN
2026: SACRAMENTO 4 ASH 3
GM JASON GREGORY
2025: ASHEVILLE 4 SAC 0
GM PETE MCGOWAN
2024: SAN DIEGO 4 H-WOOD 3
GM KEVIN NORRIS
2023: LAS VEGAS 4 H-WOOD 3
GM CARL HANNAH
2022: H-WOOD 4 BOSTON 2
GM RODNEY BAYLOR
2021: S. DIEGO 4 C-CHESTER 3
GM WARREN PINEAU
2020: MAN BEACH 4 S. DIEGO 1
GM SHANE DAY
2019: SAN DIEGO 4 AUGUSTA 1
GM PAUL WARE
2018: SAN DIEGO 4 RUSTON 1
GM PAUL WARE
2017: CHICAGO 4 SAN DIEGO 1
GM MIKE LYNCH
2016: SAN DIEGO 4 L VEGAS 0
GM PAUL WARE
2015: LAS VEGAS 4 BIRM 1
GM CHIP ORTON
2014: SAN DIEGO 4 CHICAGO 1
GM PAUL WARE
2013: LAS VEGAS 4 BROOK 3
GM CHIP ORTON
2012: SAN DIEGO 4 OREGON 3
GM PAUL WARE
2011: OREGON 4 SAN DIEGO 3
GM MIKE SENN
2010: SAN DIEGO 4 OREGON 3
GM PAUL WARE
2009: SAN DIEGO 4 BROOK 2
GM PAUL WARE
2008: TEXAS 4 NEW YORK 3
GM PAT FLANAGAN
2007: SAN DIEGO 4 CLEVE 0
GM PAUL WARE
2006: SAN DIEGO 4 CHICAGO 1
GM PAUL WARE
2005: SAN DIEGO 4 B RIVER 2
GM PAUL WARE

SIMBL LEAGUE DATE:


12/31/2040
37th Season Of Play
File Updated: 10/18/2017
SIMBL Front Page Updated:
10/18/2017
NEXT SIMBL SIM:
Thursday October 19, 2017
2041 Free Agency SIM 3
To 1/16/2041

2039 League Export Rate: 61.3%
2038 League Export Rate: 57.7%
2037 League Export Rate: 55.5%
2036 League Export Rate: 57.7%
2035 League Export Rate: 58.3%
2034 League Export Rate: 71.9%
2033 League Export Rate: 78.2%
2032 League Export Rate: 73.8%
2031 League Export Rate: 83.0%
2030 League Export Rate: 83.8%
2029 League Export Rate: 89.4%
2028 League Export Rate: 84.0%
2027 League Export Rate: 84.9%
2026 League Export Rate: 88.3%
2025 League Export Rate: 88.4%
2024 League Export Rate: 91.9%
2023 League Export Rate: 88.4%

2039 SIMBL
DEFENDING CHAMPIONS:
NEW YORK 4 TAMPA BAY 2
GM CHRIS GATTUSO

PAST SIMBL CHAMPIONS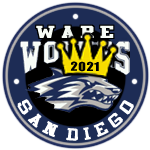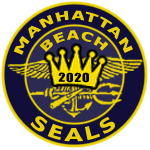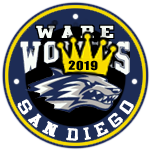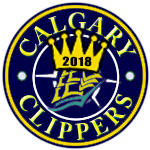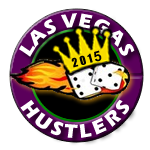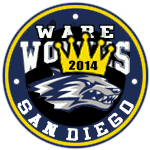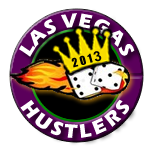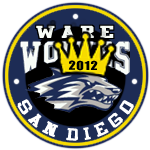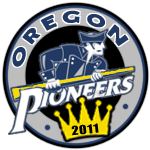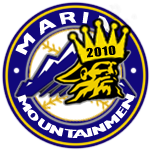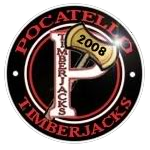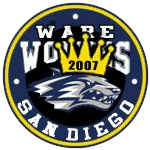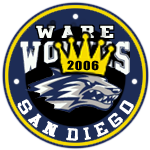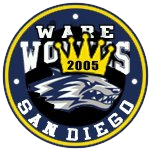 FIRST FILE ERA PLAYER STATS