LANCE'S LISTS: SIMBL'S CURRENT YOUNGEST PLAYERS (6/10/2041 LEAGUE DATE)
Roadrunners Youth Brigade Have Texas As Youngest Team In The SIMBL But With Hopes For The Not Too Distant Future

Texas SP Pedro Delgado (above), the #3 overal pick in last season's 2040 SIMBL Draft, made his SIMBL debut recently and is currently the youngest player in the league.  The 19 year-old 10/7/7-potential rated right hander has appeared in two games in relief with a 0.00 ERA and 0.67 WHIP in his first 6.0 innings pitched in the SIMBL.

By Lance Stanley
SIMBL Contributor
Hi again youngsters.  Lance Stanley reporting on the SIMBL.
Well bedwetters, with all of this toxicity being thrown around towards me which I have no part of, let's get back to what I always do and take a quick fun look at the league.  My lawyer and counsel panel will be releasing further statements from me regarding any futile allegations towards me in the future.
Texas recently called up their top two prospects in 2039's #1 overall pick 23 year-old CF

Doug Henderson

and the #3 overall pick of last season's 2040 SIMBL Draft SP

Pedro Delgado

.  The Roadrunners' are the youngest team in the SIMBL and also post two more players in the top 20: 22 year-old CF

Ken O'Brien

who already has won two UL Gold Gloves and former #18 overall pick of the 2037 SIMBL Draft SP

Kevin Kennedy

who already is in this third full-time season with the Roadrunners and at the tender age of 23 years-old is rated the

11th-best pitcher in the SIMBL

.
Delgado currently is the youngest player in the SIMBL.
Several youngsters have already taken the league by storm and are off to All-Star starts in their SIMBL careers while others, who may have been drafted higher, are taking their time to the big leagues.
17 of the 20 youngest players currently in the SIMBL have been true first round draft picks. The exceptions are Texas'

Ken O'Brien

(2036 2nd Round Pick 12), Seattle's

Gunner Scott

(2039 2nd Round Pick 7) and Rochester RP

Lorenzo Hernandez

(2037 2nd Round Pick 19).  So all of the youngest players currently in the league have been first rounders or second round picks.
22 of the top 25 youngest players were former first round draft picks.
Here are the SIMBL's youngest players as of the 6/10/2041 league date:
1. SP Pedro Delgado Texas 19 Years 303 Days
2. RF Steven Ladner Sacramento 21 Years 352 Days
3. SS Popeye Parrish Westbury 22 Years 11 Days 1-Time All-Star
4. SP Jason Floyd Norfolk 22 Years 188 Days
5. SS Felix Ayala Chicago 22 Years 215 Days
6. 2B Kimoyo Shimazu Oregon 22 Years 290 Days 2-Time All-Star 2-Time Gold Glove 1-Time UL Silver Slugger
7. 3B David Ellis San Diego 22 Years 343 Days
8. CF Ken O'Brien Texas 22 Years 345 Days 2-Time Gold Glove
9. CF Gunner Scott Seattle 22 Years 349 Days
10. C Luis Carrasco Oregon 23 Years 3 Days

11. 2B Hector Colon Hawaii 23 Years 26 Days
12. CF Doug Henderson Texas 23 Years 42 Days
13. SP Kevin Kennedy Texas 23 Years 57 Days
14. SP Tommy Viola Seattle 23 Years 94 Days
15. SP Richard Nagy Boston 23 Years 108 Days
16. CF Michael Wigginton Hawaii 23 Years 122 Days
17. RP Lorenzo Hernandez Rochester 23 Years 137 Days
18. SP Michael Bates Austin 23 Years 206 Days
19. C Colton Robinson Montreal 23 Years 210 Days
20. RP Karl Brown Dallas 23 Years 213 Days

21. CF Vincent Stewart Norfolk 23 Years 226 Days 1-Time All-Star 1-Time SLDS MVP
22. CF Michael Price Seattle 23 Years 274 Days 1-Time All-Star
23. SP Michael Davenport Tampa Bay 23 Years 277 Days
24. 3B Weston Tucker Texas 23 Years 286 Days
25. LF Mike Lunder New York 23 Years 298 Days 1-Time All-Star
CUBAN SUPERSTAR PEDRO MOREJON INKS WITH TEXAS AT $37,000,000 A SEASON
Cuban Defector Enters The SIMBL As Highest-Rated & Highest-Paid Player With Record Per Season Contract

Cuban defector catcher Pedro Morejon (above center) signs with Texas after being heavily-bid on by over 1/4 of the league and enters the SIMBL as the league's highest-rated and highest-paid player to much fanfare for Roadrunners fans and SIMBL fans throughout the league.
The Texas Roadrunners have called a press conference later today to announce the signing of catcher

Pedro Morejon

to a 4-year, $148,000,000 contract.

Both Morejon and the Roadrunners are said to be very pleased to come to this agreement.

What a whirlwind two weeks it has been for the SIMBL's newest highest-paid player catcher Pedro Morejon.

On May 20, 2041 Morejon defected from the Cuban national team where he was a superstar captain.  It has now been revealed that Morejon made the treacherous defection by himself at sea towards Central America and made it to Costa Rica where he was taken to the AmerIcan Embassy in San Jose. On May 27, 2041 he was granted political asylum by the American government and also on the same day was granted free agency by the SIMBL League Office. From there he made it to Florida with the help of his agent Cuban-American activist Rico Gonzalez. Once he made it to Miami, he was was safely harbored by the Cuban-American community and hailed as a hero.

If he is a hero to fans of the Texas Roadrunners remains to be seen.

Morejon, the first mid-season free agent in the SIMBL in nearly 11 years, has entered the league with a bang, currently rated #1 as the league's

best overall rated player

and he blew past Norfolk's

Nyomo Yokata

as the l

eague's highest-paid player

at $37,000,000 a season for the next four years.  Morejon becomes only the second player to surpass being paid $30,000,000 in league history joining fellow Cuban defector

Octavio Abreu

who signed with the Seattle Seawolves for over $300,000,000 during the 2030 season.  Abreu and Morejon remain the only players from Cuba in the SIMBL.

"We are pleased to welcome Pedro as a cornerstone of our rebuild," said ecstastic Roadrunners GM Bart Snyder at an introductory news conference where a translator was needed for Morejon who currently speaks no English.
"We get a very great hitter, which this team is in dire need of offense, and perhaps one of the best defensive catchers to play in the SIMBL."

Texas has started a massive rebuild after winning the SIMBL championship

just five seasons ago in 2036

.  After a wildcard berth and getting ousted in the first round the following year failing to defend their title, the Roadrunners lost team founding and charter SIMBL GM Pat Flanagan who stepped down after 33 seasons due to time restraints and they turned in the worst one-season decline in SIMBL history going from

89-73 to 51-111

going from the postseason to the league's top pick in the 2039 SIMBL Draft in one season.

With that draft Texas selected mega-talented CF

Doug Henderson

first overall in the 2039 SIMBL Draft. Though raw yet uber-talented, Henderson made his SIMBL debut two weeks ago and is hitting .278 with 1 HR 11 RBI and 8 SB in his first 25 SIMBL games.

Texas also nabbed 10/7/7-potential SP

Pedro Delgado

with the 3rd pick of the 2040 SIMBL Draft.  The 19 year-old made his SIMBL debut also recently as the youngest player in the SIMBL.

Texas boasts the SIMBL's 4th-rated overall farm system having acquired former Austin first round pick 2B

Chancellor Madison

as well and 2040 supplemental round draft pick CF

Norogumi Kono Jr

. as well in the same deal.

This season Texas added one of the highest-rated phenoms to enter the league in recent seasons by drafting SP

Marc Jackson

#1 overall in the

2041 SIMBL Draft

as well.

Coupled with the fact that the Roadrunners have one of the SIMBL's top aces in two-time Hurler Of The Year

Michael Kilbane

, who has been on the block and could fetch the Roadrunners even more talent, things are looking up for Snyder and his Roadrunners who are currently much improved from last season with a 27-37 record in the tough UL Central.
THE SIMBL'S CURRENT HIGHEST-PAID PLAYERS AS OF THE 6/10/2041 LEAGUE DATE:
1 C Pedro Morejon Texas $37,000,000 (SFA)
2 3B Nyomo Yokota Norfolk $26,500,000 (SFA)
3 SP Michael Martin Austin $26,250,000
4 SP Mark Campbell Westbury $24,000,000
5 RF Jake Boles Chicago $23,000,000
6 CF Pambo Rivera Asheville $23,000,000 (SFA)
7 CF Jeremy Roper Cleveland $22,000,000
8 3B Deryk Ryles Montreal $21,000,000
9 1B Roger Marcum Hawaii $20,000,000
10 SS Nicolas Pagano Knoxville $20,000,000
11 SP Kelly Hoskinson San Diego $19,960,000
12 SP Von Scott Asheville $19,900,000
13 SP George Beckett Dallas $19,700,000
14 RF Bobby Papesh Boston $19,010,000
15 SP Michael Hayhugh Sacramento $19,000,000
16 CF T.J. Rose Austin $19,000,000
17 SS Roberto Encarnacion San Diego $18,800,000 (SFA)
18 3B Kenko Yamada Boston $18,650,000
19 3B Kent Bennett Westbury $18,000,000
20 SP Kazuki Choo Seattle $18,000,000 (SFA)
21 3B Tyler Conway Boston $18,000,000
22 3B Kelly Hamilton Austin $18,000,000
23 SS Darrell Fox Bristol $17,730,000
24 CL Benny Mauser Norfolk $17,000,000
25 1B Marcos Guerrero Knoxville $16,800,000
OREGON GM JAMEY CARTER HIRES ATTORNEY, STATEMENT GIVEN IN COLLUSION INVESTIGATION
Boston star Tyler Conway (above) has admitted that the ongoing Bobby Papesh-Jamey Carter feud has already has affected the Revolution team morale even though the collusion investigation by The SIMBL League Office was recently announced and has just begun.  The Revolution have underachieved after a disappointing 28-30 start after ending the SIMBL's longest postseason drought of 19 seasons last season as the SL wildcard and were expected to strongly contend for the SL East divisional title this season after adding the 9-time All-Star and last season's UL RF Silver Slugger Award winner Bobby Papesh and former #12 overall pick of the 2032 SIMBL Draft and two-time All-Star 3B Kenko Yamada from Toronto, both Type A free agents, last off-season.

Via The Oregonian via The USA Today
Oregon Pioneers Manager Jamey Carter has hired noted attorney Jason Cochran after he was informed earlier today that an investigation by the SIMBL League Office into collusion charges regarding Carter, former franchise face Bobby Papesh and reunited future SIMBL Hall Of Famer

Julian Winfield

were made official late yesterday.

When pressed for questions, Mr. Cochran has stated that his client is innocent. "These are baseless allegations brought to the league after a tabloid baseball writer fabricated a story in an effort to bring sensationalism to his bland reports," read Cochran in a written statement.

No further questions were answered as the matter has now become a legal investigation.

However, unnamed sources have stated that agent Tony Ruggato is getting paid handsomely under the table from both his client,

Bobby Papesh

, and his former business associate, long-time SIMBL scribe, Lance Stanley.

In a recording in which the audio has been altered to protect the source, the claim is made that Ruggato is collecting money from Lance Stanley to bring a fabricated story to print. Papesh is further inflaming the situation as he has no other way to justify his inflated salary.
Carter has long-claimed that nothing of course was done out of the ordinary with regard to Papesh's exit from the Pioneers. His team option was declined and his leaving as a Type A free agent netted the Pioneers both the 44th and 71st pick in the most recent

2041 SIMBL Draft

. The only coup in this situation is that Papesh is running  walking  striking out all the way to the bank : making over $19,000,000 this season (and possibly next) for giving a performance worthy of what a AA league call-up could.
The unfortunate loser in this story are the fans of Boston Revolution. It appears that this continuing saga is no longer just affecting Papesh, but has bled out to many other in the club house. Three-time All-Star and last season's winner of the SL

Tony Aguilar

Silver Slugger Award at third base, DH

Tyler Conway

, has stated that he has lost his mojo and this may be his first down year in his career after spending his first half dozen season improving.
"It's a distraction to a lot of us and frankly I don't care what the lawyers, agents and the SIMBL League Office all do, but Papesh ought to give it a rest. We were a playoff contender last season before he arrived and now look what he's brought with him? We are halfway down the wildcard standings for crying out loud,"gasped Conway after a recent Revolution loss that put them at an underachieving 28-30 seven games behind SL East-leading Rochester after the Revolution ended the SIMBL's longest postseason drought of 19 years last season as the SL wildcard.

Papesh is starting to hear boos in Boston's Battlefield Park when he comes to the plate. And last week when he was walking off the field after an inning ending routine fly, a local fan through a gag bag of fake money in his direction.
SIMBL CONFIRMS CARTER, WINFIELD COLLUSION INVESTIGATION
Oregon's Julian Winfield's agent Scott Boja (left) and Boston's Bobby Papesh's agent Tony Ruggato (far right) are caught in a brief photo opportunity between representatives from The SIMBL League Office yesterday in a meeting to present the investigation regarding any possible collusion evidence and charges against Pioneers GM Jamey Carter.


By Lance Stanley
SIMBL Contributor
After weeks of murmuring throughout the league the SIMBL League Office has announced that there is indeed an official investigation committee looking into possible collusion charges against Oregon Pioneers GM Jamey Carter from activities this past off-season.

League sources have confirmed that the league is investigating whether Carter had talked to 42 year-old 3-time MVP

Julian Winfield

prior to the end of last season when Winfield was with Wesbury prior to being a free agent.  The SIMBL League Office later also confirmed the investigation as official.

Carter and former Pioneer franchise face

Bobby Papesh

had a private then very public falling out during last season and post-season in which Papesh won a UL Silver Slugger Award and was named the ULDS MVP.  The Pioneers made the postseason for the first time since the 2029 and advanced to the ULCS where they were ousted by eventual UL champion New York in six games.
The collusion theories are that Carter and Winfield planned the whole series of events that followed so that Papesh's contract could be moved to allow the Pioneers room for Winfield to take Papesh's place financially and on the team as well to reunite Winfield and Carter after a 18-season separation.

It is alleged that Carter was already planning with Winfield to sign with the team before last season was over ending Papesh's 15-season run with the team that drafted him #10 overall in the 2023 SIMBL Draft.  Papesh was eventually not offered a contract and signed with Boston in last off-season's free agency.  The 36 year-old Papesh was a 9-time All-Star and won the 2035 UL MVP with Oregon and came off a very strong season in which he hit .290 with 27 HR and led the UL with 122 RBI.

Winfield was drafted by Carter during the

2019 SIMBL New File Era Inaugural Draft

with the 13th overall pick and played several seasons with Carter's former team that he founded, the Rochester Roosters. He was named the 2020 SL Rookie Of The Year and won the SL MVP in 2021 in his second season in the SIMBL.  He has also played two terms with San Diego helping the Warewolves to championships in 2024 and 2033.  He also played three seasons with Tampa Bay winning SL MVP awards in two of the three seasons in 2030 and 2032 leading the Silverbacks to three consecutive SLCS appearances.
Winfield has also played for Las Vegas, Hawaii, Asheville and Westbury and is a ten-time All-Star.  He is

second all-time in league history

with 615 career home runs, second with 3345 career hits and is the SIMBL all-time leader in RBI with 2110, the only player in league history with 2000 RBI.
Since the bad blood started, Winfield is hitting .263 with 9 HR and 40 RBI and Papesh is hitting .256 with 5 HR and 22 RBI with their new teams this season.  Papesh has continued to give the 'thumbs down' gesture every time he gets on base to publicly show his displeasure about Carter and the way he was treated after last season.  A move in which Carter has publicly retaliated against in several social media posts.

The SIMBL League Office has issued its only comments thus far about the investigation saying that "the league is taking this very seriously and when our investigation is fully completed further information will be given."
MOREJON MURMURS: My league sources have also informed me that several top SIMBL stars and the SIMBL Players Union are very upset and even mocking recent Cuban national team star defector Pedro Morejon's contract demands.  Morejon was granted political asylum and granted SIMBL free agency on May 27, 2041 and remains unsigned.  Several teams have inquired about his services to his agent and Cuban-American activist Rico Gonzalez.  It's been confirmed that Morejon and Gonzalez initially are asking over an astounding $40,000,000 a season in first contract talks.  Norfolk's former 2035 Supplemental Free Agent

Nyomo Yokata

is currently the SIMBL's

highest-paid player this season

at $26,500,000.
When Seattle's

Octavio Abreu

defected to the SIMBL mid-season in 2030 nearly 11 years ago to the day, it took him over two weeks to finally sign with a team.  He signed with Seattle for what is still the largest contract in SIMBL history: 10 years $342,900,000.  SIMBL pundits expect Morejon to eventually be signed in between the $25,000,000-$30,000,000 range.
SIMBL CONFIRMS CUBAN STAR PEDRO MOREJON DEFECTION, FREE AGENCY
Several Teams Expected To Be Interested In 'Immediate Impact' Player; Bids Start After 2041 SIM 8

27 year-old Cuban national team star Pedro Morejon (above) has been cleared by the United States government and the SIMBL to enter the league as a free agent on the May 27, 2041 league date after a rare defection from the communist island.  Morejon is the first player in nearly 11 years, since current Seattle slugger Octavio Abreu defected on July 18, 2030, to enter the league with a rare mid-season defection.
The SIMBL and U.S. government has confirmed that former Cuban national team captain and star Pedro Morejon (above) has successfully defected to the United States and is officially a rare mid-season SIMBL free agent.
SIMBL officials have officially confirmed the defection into the SIMBL of the 27 year-old after he was found safe in Miami, Florida with his agent and Cuban-American activist Rico Gonzalez.

The SIMBL League Office has announced that free agent bids on the world-renown catcher will begin after 2041 SIM 8 and on the May 27, 2041 league date.

In the first mid-season defection in the SIMBL since Seattle's

Octavio Abreu

successfully defected

and

signed a $30,000,000 a season contract

nearly 11 years ago, the switch-hitter has been cleared medically and by the U.S. government to play in the SIMBL.  Morejon is considered an 'immediate impact player' by SIMBL scouts with elite 9/8/8/8/8 ratings. But his rare 10/10/10 defensive abilities are what SIMBL GMs may also be drooling over as well to make a complete package in what has traditionally been the SIMBL's weakest position of talent.

Morejon is estimated to begin asking for nearly $10,000,000 for this season and is evaluated as "very high" for greed and "very low" for loyalty and is reportedly only initially asking for a one-year deal to start with though an extension with the team that lands him is not out of the question before the season is over.

"You're quite possibly looking at a .300-.320 hitter easily who has very rare control of the bat and can pull the ball at his will.  Defensively, there isn't really any other catcher in the SIMBL right now with his abilities to affect a ballgame," said one SIMBL scout who asked to remained anonymous.
Morejon has been the star and captain of the national Cuban team for several seasons and stepped into the very big shoes that Abreu left on July 18, 2030.  He has played in Cuba's top league, The Cuban Professional League, for the past six years accumulating two MVP awards in two of the past three seasons with a .313 career average with 203 home runs and 672 RBI.  He has won the league's equivalent of the SIMBL Richard P. DeMarco Gold Glove Defense Award in all six of his professional seasons winning the league's Defensive Player Of The Year Award four of the past six seasons including the last three.
When Abreu defected during the 2030 season, nearly half the league bid on his services.  Morejon is expected to receive heavy interest from several teams throughout the SIMBL as well.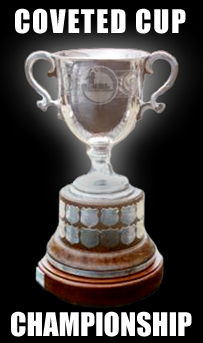 SIMBL COVETED CUP CHAMPIONS
2040: ASHEVILLE 4 N YORK 2
GM PETE MCGOWAN
2039: NEW YORK 4 TAMPA 2
GM CHRIS GATTUSO
2038: TORONTO 4 SAN DIEGO 2
GM ERIC SAVARD
2037: TORONTO 4 SAN DIEGO 2
GM ERIC SAVARD
2036: TEXAS 4 CHICAGO 2
GM PAT FLANAGAN
2035: WESTBURY 4 CHICAGO 1
GM BILL ATTEBERRY
2034: DALLAS 4 CHICAGO 0
GM ROBERT DON
2033: S DIEGO 4 CLEVELAND 2
GM DON KRAUSE
2032: CALGARY 4 HAWAII 1
GM CHRISTIAN DEMARCO
2031: LAS VEGAS 4 DALLAS 0
GM CARL HANNAH
2030: WHITBY 4 HAWAII 2
GM JOHN CALLAHAN
2029: HAWAII 4 OREGON 3
GM TROY VOGEL
2028: ASHEVILLE 4 NY 3
GM PETE MCGOWAN
2027: NEW YORK 4 CHICAGO 2
GM CHRIS GATTUSO
2026: CLEVELAND 4 SAC 0
GM JONATHAN FITZGERALD
2025: CALGARY 4 ASHEVILLE 2
GM CHRISTIAN DEMARCO
2024: SAN DIEGO 4 DALLAS 2
GM KEVIN NORRIS
2023: CALGARY 4 LAS VEGAS 3
GM CHRISTIAN DEMARCO
2022: HOLLYWOOD 4 DAL 2
GM RODNEY BAYLOR
2021: SAN DIEGO 4 DALLAS 2
GM WARREN PINEAU
2020: MAN BEACH 4 OREGON 3
GM SHANE DAY
2019: SAN DIEGO 4 CALGARY 2
GM PAUL WARE
2018: CALGARY 4 SAN DIEGO 3
GM CHRISTIAN DEMARCO
2017: BRISTOL 4 CHICAGO 3
GM GREG CHECOVETES
2016: SAN DIEGO 4 LA 0
GM PAUL WARE
2015: LAS VEGAS 4 BOSTON 3
GM CHIP ORTON
2014: SAN DIEGO 4 CALGARY 2
GM PAUL WARE
2013: LAS VEGAS 4 TEXAS 1
GM CHIP ORTON
2012: SAN DIEGO 4 LA 3
GM PAUL WARE
2011: OREGON 4 CALGARY 0
GM MIKE SENN
2010: MARIN 4 SAN DIEGO 3
GM TOM HICKMAN
2009: SAN DIEGO 4 LA 2
GM PAUL WARE
2008: POCATELLO 4 TEXAS 3
GM ZACH DEUEL
2007: SAN DIEGO 4 AUGUSTA 2
GM PAUL WARE
2006: S. DIEGO 4 PENSACOLA 3
GM PAUL WARE
2005: SAN DIEGO 4 BEND 2
GM PAUL WARE
SIMBL LEAGUE CHAMPIONS
UNION LEAGUE

2040: NEW YORK 4 OREGON 2
GM CHRIS GATTUSO
2039: NEW YORK 4 TORONTO 3
GM CHRIS GATTUSO
2038: TORONTO 4 BEND 2
GM ERIC SAVARD
2037: TORONTO 4 WHITBY 1
GM ERIC SAVARD
2036: TEXAS 4 SEATTLE 3
GM PAT FLANAGAN
2035: WESTBURY 4 CLEVE 3
GM BILL ATTEBERRY
2034: DALLAS 4 BRISTOL 1
GM ROBERT DON
2033: CLEVELAND 4 DALLAS 2
GM JONATHAN FITZGERALD
2032: CALGARY 4 WHITBY 3
GM CHRISTIAN DEMARCO
2031: DALLAS 4 WHITBY 3
GM ROBERT DON
2030: WHITBY 4 DALLAS 2
GM JOHN CALLAHAN
2029: OREGON 4 CALGARY 1
GM TIM IMASA
2028: NEW YORK 4 BEND 1
GM CHRIS GATTUSO
2027: NEW YORK 4 WHITBY 3
GM CHRIS GATTUSO
2026: CLEVELAND 4 DALLAS 3
GM JONATHAN FITZGERALD
2025: CALGARY 4 CLE 1
GM CHRISTIAN DEMARCO
2024: DALLAS 4 CLEVELAND 2
GM ROBERT DON
2023: CALGARY 4 WHITBY 2
GM CHRISTIAN DEMARCO
2022: DALLAS 4 CALGARY 3
GM ROBERT DON
2021: DALLAS 4 CALGARY 3
GM ROBERT DON
2020: OREGON 4 CALGARY 3
GM MIKE SENN
2019: CALGARY 4 BRISTOL 3
GM CHRISTIAN DEMARCO
2018: CALGARY 4 SAC 3
GM CHRISTIAN DEMARCO
2017: BRISTOL 4 BOSTON 2
GM GREG CHECOVETES
2016: LA 4 BRISTOL 1
GM DAVID BLILEY
2015: BOSTON 4 CALGARY 2
GM DAVE BURGESS
2014: CALGARY 4 BRISTOL 3
GM CHRISTIAN DEMARCO
2013: TEXAS 4 BRISTOL 0
GM PAT FLANAGAN
2012: LA 4 BRISTOL 2
GM DAVID BLILEY
2011: CALGARY 4 BOSTON 3
GM CHRISTIAN DEMARCO
2010: MARIN 4 LA 2
GM TOM HICKMAN
2009: LA 4 BRISTOL 1
GM DAVID BLILEY
2008: POCATELLO 4 BROOK 2
GM ZACH DEUEL
2007: AUGUSTA 4 CAROLINA 0
GM STEPH MABIE
2006: PENSACOLA 4 CGY 1
GM MIKE STEWART
2005: BEND 4 MARIN 0
GM TED WILLIAMS
SYNDICATE LEAGUE
2040: ASHEVILLE 4 NORFOLK 3
GM PETE MCGOWAN
2039: TAMPA 4 ROCHESTER 1
GM TIM MELICAN
2038: S. DIEGO 4 ROCHESTER 0
GM PAUL WARE
2037: SAN DIEGO 4 SAC 2
GM PAUL WARE
2036: CHICAGO 4 KNOXVILLE 3
GM JOHN BOWDEN
2035: CHICAGO 4 KNOXVILLE 0
GM JOHN BOWDEN
2034: CHICAGO 4 SAN DIEGO 2
GM JOHN BOWDEN
2033: SAN DIEGO 4 H-WOOD 2
GM DON KRAUSE
2032: HAWAII 4 CHICAGO 2
GM TROY VOGEL
2031: LAS VEGAS 4 TAMPA 2
GM CARL HANNAH
2030: HAWAII 4 TAMPA BAY 3
GM TROY VOGEL
2029: HAWAII 4 TAMPA BAY 3
GM TROY VOGEL
2028: ASHEVILLE 4 SAC 0
GM PETE MCGOWAN
2027: CHICAGO 4 ASHEVILLE 3
GM JOHN BOWDEN
2026: SACRAMENTO 4 ASH 3
GM JASON GREGORY
2025: ASHEVILLE 4 SAC 0
GM PETE MCGOWAN
2024: SAN DIEGO 4 H-WOOD 3
GM KEVIN NORRIS
2023: LAS VEGAS 4 H-WOOD 3
GM CARL HANNAH
2022: H-WOOD 4 BOSTON 2
GM RODNEY BAYLOR
2021: S. DIEGO 4 C-CHESTER 3
GM WARREN PINEAU
2020: MAN BEACH 4 S. DIEGO 1
GM SHANE DAY
2019: SAN DIEGO 4 AUGUSTA 1
GM PAUL WARE
2018: SAN DIEGO 4 RUSTON 1
GM PAUL WARE
2017: CHICAGO 4 SAN DIEGO 1
GM MIKE LYNCH
2016: SAN DIEGO 4 L VEGAS 0
GM PAUL WARE
2015: LAS VEGAS 4 BIRM 1
GM CHIP ORTON
2014: SAN DIEGO 4 CHICAGO 1
GM PAUL WARE
2013: LAS VEGAS 4 BROOK 3
GM CHIP ORTON
2012: SAN DIEGO 4 OREGON 3
GM PAUL WARE
2011: OREGON 4 SAN DIEGO 3
GM MIKE SENN
2010: SAN DIEGO 4 OREGON 3
GM PAUL WARE
2009: SAN DIEGO 4 BROOK 2
GM PAUL WARE
2008: TEXAS 4 NEW YORK 3
GM PAT FLANAGAN
2007: SAN DIEGO 4 CLEVE 0
GM PAUL WARE
2006: SAN DIEGO 4 CHICAGO 1
GM PAUL WARE
2005: SAN DIEGO 4 B RIVER 2
GM PAUL WARE

SIMBL LEAGUE DATE:


6/17/2041
37th Season Of Play
File Updated: 11/18/2017
SIMBL Front Page Updated:
11/18/2017
NEXT SIMBL SIM:
Monday November 20, 2017
2041 SIM 12
To 6/24/2041

2040 League Export Rate: 68.9%
2039 League Export Rate: 61.3%
2038 League Export Rate: 57.7%
2037 League Export Rate: 55.5%
2036 League Export Rate: 57.7%
2035 League Export Rate: 58.3%
2034 League Export Rate: 71.9%
2033 League Export Rate: 78.2%
2032 League Export Rate: 73.8%
2031 League Export Rate: 83.0%
2030 League Export Rate: 83.8%
2029 League Export Rate: 89.4%
2028 League Export Rate: 84.0%
2027 League Export Rate: 84.9%
2026 League Export Rate: 88.3%
2025 League Export Rate: 88.4%
2024 League Export Rate: 91.9%
2023 League Export Rate: 88.4%

2040 SIMBL
DEFENDING CHAMPIONS:
ASHEVILLE 4 NEW YORK 2
GM PETE MCGOWAN

PAST SIMBL CHAMPIONS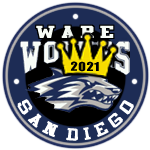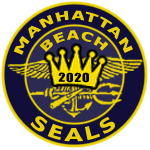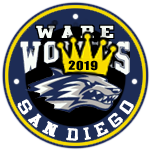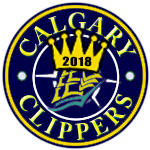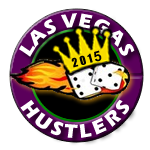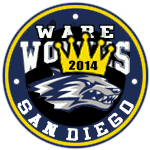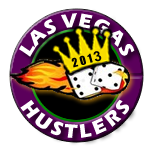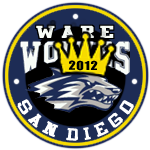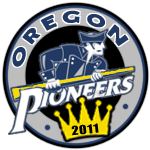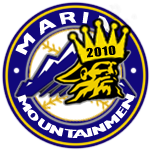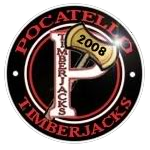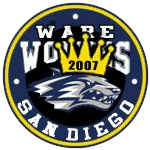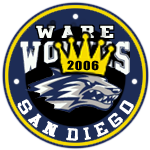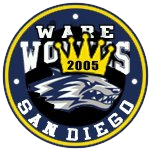 SIMBL SINGLE SEASON RECORDS
FIRST FILE ERA PLAYER STATS