CALGARY'S GILBERTO PEREZ HURLS FIRST SIMBL PERFECT GAME IN 10 SEASONS
Clippers Former 2037 #10 Overall Draft Pick Throws Only The Fifth Perfect Game In Last 24 Seasons, Ninth In The SIMBL's 38-Season History

Calgary's Gilberto Perez (above) smells blood in the ninth inning of his perfect game thrown against Cleveland in an 8-0 win on June 27, 2042 in 2042 SIM 12.  Perez's gem was the first perfect game in the SIMBL 10 years and one day to the day that San Diego's Kelly Hoskinson threw the last one on June 26, 2032.  Perez threw only the fifth perfect game in the SIMBL New File Era's 24-season history and the ninth overall perfect game in the SIMBL's 38-season history.  The 27 year-old Perez was the #10 overall pick in the 2037 SIMBL Draft and is in his fourth season with the Clippers and has won 14+ games his first three seasons in the SIMBL and is coming off a 15-6 season with a 3.44 ERA in 2041.

PERFECT GAMES IN SIMBL HISTORY:

SIMBL FIRST FILE ERA 2005-2018

5/3/2009, Travis Boyd (Calgary), 6 K, 0 BB (PERFECT GAME!)
5/26/2009, Miles Farrelly (Chicago), 12 K, 0 BB (PERFECT GAME!)
4/9/2013, Bobby Grimes (San Diego), 11 K, 0 BB (PERFECT GAME!)
4/19/2014, Michael Arnold (Pocatello), 10 K, 0 BB (PERFECT GAME!)

SIMBL NEW FILE ERA 2019-CURRENT

07/30/2022 Bobby Bruno 6 K, 0 BB and 9 IP versus Sacramento while playing for Hollywood (PERFECT GAME)
5/03/2024 Kevin Ellison 6 K, 0 BB and 9 IP versus Hawaii while playing for Deer Lake (PERFECT GAME)
7/18/2024 Kevin Stewart 6 K, 0 BB and 9 IP versus Toronto while playing for Texas (PERFECT GAME)
6/26/2032 Kelly Hoskinson 10 K, 0 BB and 9 IP versus Chicago while playing for San Diego (PERFECT GAME)
6/27/2042 Gilberto Perez 11 K, 0 BB and 9 IP versus Cleveland while playing for Calgary (PERFECT GAME)
Calgary Clippers starter

Gilberto Perez

was as good as a pitcher can be today, as he hurled a perfect game against the Cleveland Brownies.
In doing so, Perez accomplished one of the most difficult feats in baseball and one that will put his name in the record books.
"I can tell you I've dreamed about a day like this," Perez told the press after the game. "Now that I've done it, the feeling is even better."
In his splendid 8-0 victory at Dawg Pound Park, Perez yielded no hits, walked none and had 11 strikeouts. In the historic outing he retired 27 successive batters.
This year Perez has made 16 starts, thrown 106.1 innings, fanned 87 batters and walked 32. His won-lost record is 5-5 with a 2.71 ERA.
BIG DEAL: TWO-TIME SL MVP KEITH COOPER SHIPPED TO MONTREAL AS MAVERICKS GM JAMES LEMON KEEPS TOOLING UP STAR MOVES
Mavs & Seawolves Also Swap All-Star SPs Javier Diaz & Kazuki Choo & Top Talents In Separate Deal

A season after acquiring future SIMBL Hall Of Famer Deryk Ryles in a trade that the SIMBL world would never thought would happen, Montreal GM James Lemon strikes again by obtaining two-time SL MVP and six-time All-Star Keith Cooper (above) in a major deal that gave away the Mavericks # 1 prospect OF Jerome Andrews plus top SP prospect Pancho Tovar among other players.  Cooper, also a 2040 SL Silver Slugger Award Winner, won two SL MVPs in three seasons in 2038 and 2040 and helped lead the Silverbacks to the 2039 SIMBL Coveted Cup Championship Series where they lost to New York in six games.  In a contract year this season, the former 36th overall pick of the 2030 SIMBL Draft is one of the few players to have seven consecutive 100+ RBI seasons to start his career and has had six straight 30 HR 100 RBI seasons the past six seasons.  The Mavericks look to add to one of the SIMBL's top offensive talents to a lineup that is 35-23 and in first-place in the tough UL East and to clinch their first postseason berth in five seasons.  Adding the big bat of Cooper, the Mavericks already lead the SIMBL in runs scored with 310, a staggering 29 more than Oregon who is second with 281, and Montreal is second to the Pioneers in SIMBL team batting with a current .287 team mark.

Mavericks and Silverbacks fans woke up with quite a jolt this morning as the two clubs announced a major swap. Montreal has traded 23-year-old RF Jerome Andrews, 31-year-old RF Joey Slater, 38-year-old RHP Odin Dunbar, 23-year-old minor league RHP James Hardy and 20-year-old minor league LHP Pancho Tovar to Tampa Bay, while 29-year-old 1B Keith Cooper will be joining Montreal. The streets of Tampa Bay filled with excitement over the deal today. It's all anybody was talking about. Meanwhile in Montreal it was a more of a subdued wait-and-see atmosphere. The players are expected to be with their new clubs today.

For the year Slater is batting .280 with 5 home runs.

This season Cooper is batting .258 with 14 home runs. His totals include 36 RBIs and 28 runs scored.
The Montreal Mavericks have reached an agreement with the Seattle Seawolves that will send the Mavericks 30-year-old LHP Javier Diaz, 26-year-old minor league 1B Paul Hayes and 26-year-old minor league RHP Francisco Flores to the Seawolves for 37-year-old LHP Kazuki Choo.

"This was a deal we couldn't resist," said Montreal general manager James Lemon.

So far this season Diaz has compiled a 4-1 record with a 4.50 ERA.

This year Choo has fanned 83 in 87.2 innings and collected a 4-5 record with a 3.39 ERA.
2042 SIMBL DRAFT FIRST ROUND COMPLETE

The 2042 SIMBL Draft's first round and free agent supplemental round have been completed.
The draft continues live until the end of the fourth round.  Then on the 6/15 league date the rest of the rounds 5-10 will be auto-run by the game and the all 2042 draft picks go into the file and will be assigned to their respective team's farm systems.
ROUND ONE:
(Draftee/Current Potential)
1. San Diego- SP Mark Sipp 19 9/7/8 LHP
2. Bend-  RF Bartolo Paladino 21 9/9/10/6/7
3. Toronto- SP Paul Thompson 18 9/10/6
4. Texas- LF Manuel Perez 19 8/8/7/6/7
5. Chicago- 1B Manuel Hernandez 21 9/9/10/6/7
6. Cleveland- SS Ellisworth Holliman 22 8/7/8/8/8
7. Hawaii- 3B Chris Clancy 18 10/7/8/5/9
8. Austin- SP Daniel Hunter 21 9/8/7
9. Bristol- C Bud Branch 21 8/7/6/8/7  
10. Dallas- RF Keith Robinson 21 8/7/9/6/6
11. Knoxville- SP Michael Parks 21 9/7/7
12. Seattle- SS Andre Kidwell 20 8/8/8/5/8
13. Asheville- SP Tsukasa Kato 18 7/7/7
14. Rochester- SS Chris Covington 19 10/9/6/4/7
15. Tampa Bay- CF Tyler Welsh 22 8/8/3/7/7
16. Norfolk- SP Jesus Castillo 18 9/7/7 LHP
17. Sacramento- SP Loren Griffin 18 9/7/7 LHP
18. Montreal- CL Jeffery Bush 20 10/8/6 LHP
19. San Diego via Westbury (Type A SP Kelly Hoskinson)- SP Anthony Carey 22 9/7/7
20. New York- LF Julius Anthony 18 7/8/6/8/7
21. Texas via Boston (Type A CL Felix Urbina)- RF Brendan Powell 20 9/8/6/5/8
22. Calgary Clippers- C Hank Boone 22 8/6/8/6/6
23. Las Vegas- SP Burton Bailey 18 8/7/8
24. Rochester via Oregon (Type A 1B Akato Sakata)- CL Carlos Ortiz 22 10/8/5
FREE AGENCY COMPENSATION ROUND:
1. San Diego (Type A SP Kelly Hoskinson)- CL Doug Hale 21 9/8/7
2. Toronto (Type B SP Rodrigo Navarro)- 1B Kenny King 18 8/8/7/8/9
3. Texas (Type A CL Felix Urbina)- SP Daniel Norton 20 8/7/6
4. Chicago (Type A OF Jake Boles)- MR Mariano Mesa 22 10/8/5
5. Cleveland (Type B RP Julio Lopez)- 3B Curt Crawford 18 8/8/6/4/8
6. Austin (Type B SP Julio Mercado)- SP Johnny Whitaker 22 9/6/6
7. Dallas (Type B SP Mitch Evans) - 1B Franklin DeCaro 18 8/7/7/7/7
8. Knoxville (Type B OF Michael Werner)- CF Manuel Barrera 21 8/6/2/9/7
9. Asheville (Type B SS Fernando Gonzalez)- SP David Gangle 20 8/7/8 LHP
10. Rochester (Type A 1B Akato Sakata)- 2B Kevin Ross 18 8/6/4/6/7
11. Norfolk (Type B RP Benny Mauser)- SP Chris Edwards 17 9/6/8 LHP
12. Montreal (Type A 3B Deryk Ryles)- 1B Andrew Harding 21 7/8/9/6/5
13. Westbury (Type B CL Chris Ross)- RF Pablo Pacheco 19 7/7/8/5/7
14. New York (Type A SP Ricardo Camacho)- CL Ken Hunter 21 10/6/5   
15. Calgary (Type B CF Shawn Jeffries)- MR Rusty Austin 20 10/6/5
16. Oregon (Type B 3B Scott Porter)- SP Michael Black 17 7/7/7 LHP
17. Cleveland (Type B RP Willie Thompson)- RF Chris Mitchell 21 7/8/7/4/7
18. Knoxville (Type B RP Rodney Monroe)- RF Jim Fry 20 6/7/8/6/6
19. Rochester (Type B SP Jack Callahan)- 1B Murray Scott 18 7/7/7/5/7
20. Norfolk (Type B SP Jeffrey Walker)- 2B Jordan Shaw 21 8/9/2/3/10
21. Oregon (Type A SP Pierce Ryan)- SP Tommy Kelley 22 8/7/6 LHP
MICAH IRWN & JOE TARNOWSKY ADDED TO SIMBL HALL OF FAME IN 2042 CLASS
251-Game Winner Tarnowsky Garners 100% Of Vote, 11-Time Gold Glover & Defensive Legend Irwin Gets 83.3% As First-Time Ballot Enshrinees

Joe Tarnowsky, the #1 overall pick of the 2022 SIMBL Draft, makes the SIMBL Hall Of Fame as a first ballot nominee with a 100% vote of SIMBL GMs.  Tarnowsky who played his first six seasons with the Sacramento Giants then left in the 2031 off-season and spent the rest of his 16-season career with the Chicago Hitmen.  The southpaw was the 2025 SL Rookie Of The Year and the 2033 SL Hurler Of The Year and was a 12-time All-Star and even won one Gold Glove.  He is one of only six pitchers in SIMBL history to win 250+ games (including the First File Era's Hall Of Famer Bobby Grimes' 313 career wins not listed on this list) and his 251 career wins stand currently as the sixth-most in SIMBL history.  One of the most dominant aces of his era, he won 18+ games eight times, 19+ games four seasons and 20+ games twice.  He led the SIMBL in ERA twice: in his rookie season in 2025 and 12 seasons later at age 34 in 2037.  Tarnowsky also added the 2034 ULCS MVP to his list of accolades in his illustrious SIMBL career. In the 2034 and 2035 seasons, Hitmen GM John Bowden assembled via trade SIMBL all-time wins leader and SIMBL Hall Of Famer Alan Alexander Anderson to his already former #1 overall picks Jimmy Wagner (currently 3rd all-time with 275 wins) and Tarnowsky (251 career wins) to give Chicago a 'Big Three' never seen before or since in the SIMBL.  The trio helped the Hitmen to two of three consecutive SL championships and SIMBL Championship Series trips though the Hitmen were upset each time in 2034, 2035 and 2036 and the original charter SIMBL franchise are still looking for their ever-elusive first SIMBL title.
Long-time Las Vegas backstop Micah Irwin (above) was voted into the SIMBL Hall Of Fame by SIMBL GMs as part of the 2042 class voting.  Irwin, the #2 overall pick of the 2020 SIMBL Draft, is widely known as one of the very best defensive catchers and defensive players in league history including both the SIMBL First File Era (2005-2018) and the SIMBL New File Era (2019-current).  Irwin's 11 Gold Glove Awards are the most of any player in SIMBL history.  Irwin played 11 of his 21 seasons with the Hustlers in two stints including helping them win the 2031 SIMBL championship winning the 2031 ULDS MVP award en route.  Not only a defensive stalwart, Irwin hit .260 in his career with 318 home runs and 1237 RBI.  Irwin played the most games at catcher in SIMBL history and also was a six-time All-Star.  His 2480 hits are the 14th-most in the SIMBL's 38-season history.  Irwin was voted on 83.3% on his first-time ballot.

"My dreams never took me to the Hall of Fame," said pitching ace Joe Tarnowsky, the newest member of the SIM Baseball League Hall of Fame, at his induction ceremony.

"Like most of these Hall of Fame members -- probably all of them -- I didn't play the game to get here. I played the game because I loved it. That being said, it's the Hall of Fame. It's that magical place, it's that place that transcends time. And now I am a part of it. And so proud to be here."

In his outstanding career Tarnowsky crafted a 251-164 record with a 2.99 ERA. Opposing clubs batted .234 against him and he rung up 2843 strikeouts in 3895.1 innings. He was 39 when he retired from baseball.

One of his managers commented on what made Tarnowsky such a formidable pitcher.

"I don't care what the situation was, how high the stakes were -- the bases could be loaded and the pennant riding on every pitch -- it never bothered Joe. He pitched his game. Cool and crafty with nerves of steel."
Enshrinement beckoned for Micah Irwin, as he was inducted into the SIM Baseball League Hall of Fame today. Irwin, who played most of his 2632 games at catcher, was an outstanding hitter and batted .260 over his career and swatted 318 home runs. Baseball's newest legend collected 1237 RBIs and scored 1280 runs during his illustrious career.

But while he was class act on the field, it was off the field where Micah Irwin shined the most. He was most active in the Las Vegas Hustlers community, selflessly donating his time and money to various causes. The press was largely unaware of his charity and Irwin never made a fuss about it.

"I played a child's game for many years and this game brought me fame and fortune," Irwin explained during his ceremony. "For some people it's enough, but my mother raised me to realize that money doesn't make a person great. Being good at a game doesn't make a person great. Helping those in need and giving of yourself selflessly is what makes a person great. And that's what I have tried to be my entire life: great, both on the field and off of the field."
OPENING DAY SHAKEUP IN ROCHESTER
In a shocking trade that perplexed most SIMBL pundits, the Rochester Roosters acquired Josh "Zip" Robertson (above) from the Montreal Mavericks for former franchise face and cornerstone Logan Pickard.  Robertson, who entered the SIMBL as a Supplemental Free Agent in the 2036 off-season, put up three 30 HR/30 SB seasons in Dallas and was one home run away from a fourth, and is coming coming off his worst SIMBL season in 2041 after winning a 2040 UL Silver Slugger Award.  Robertson had an injury-plagued season in 2041 hitting only .243 with career lows of 15 HR 49 RBI and 20 stolen bases.  Pickard, the #1 pick of the 2030 SIMBL Draft and a six-time All-Star and three-time Gold Glove for the Roosters in his 11-season career, hit .276 with 29 HR 89 RBI and 39 stolen bases and was named to the SL All-Star team last season.  Roosters GM Matt LaDuke told the Rooster faithful that it was time to 'shake things up' for the Roosters and is favoring his chance of Robertson's extreme talents peaking in Rochester in the risky trade.
By Matt LaDuke
Rochester Roosters GM
SIMBL Contributor
The 2042 25-man opening day roster looks different for the Rochester Roosters for 2042 than it it did one year ago. Six spots have changed personnel for the Roosters who went 83-79 last season, good for third-place in the tough SL East where division winner Norfolk and Boston as the SL wildcard both made the postseason.  

On the mound, staring pitchers

Ricardo Morales

(AAA) and

Mitch Evans

(free agency signing from Dallas) have claimed spots from 2041 starters

Newt Austin

(waiver cut now with Austin) and former 2026 #2 overall draft pick and three-time All-Star

Jack Callahan

(signed Texas in off-season free agency as a Type B Free Agent).

In the bullpen, 2033 and 2039 Middle Reliever Of The Year

Reggie Baldwin

(signed in free agency from Boston) and

Juan Rosas

(called up from AAA) take spots previously held by Michael Cross (sent to AAA) and the now retired seven-time All-Star Donald Miller (waiver cut).

The biggest changes are occuring in position players however. Five-time All-Star, 2039 SL MVP and 2041 Silver Slugger 1B

Akato Sakata

was lost to Oregon via Type A free Agency.  Filling the infield gap is 2028 #11 overall pick

Carlos DeJesus

, a free agent signing from San Diego.  

And in a trade that shocked the SIMBL, 2030 #1 overall pick, six-time All-Star and three-time Gold Glove LF

Logan Pickard

was traded to Montreal for RF 2036 Supplemental Free Agent

Josh Robertson

, who played four seasons with Dallas winning a 2040 UL Silver Slugger Award and putting up three 30 HR/30 SB seasons and was one home run away from a fourth and the past season with Montreal where he hit a disappointing .243 with careers lows of 15 HR and 49 RBI in a career-low 116 games.

When the the Roosters GM was asked his outlook on the upcoming 2042 season,

Matt LaDuke

had the following to say,  "I am very optimistic about this season.  Although we lost Sakata and Callahan to free agency, we were also able to sign some talent in the free agency to fill some gaps we had.  And as far as the blockbuster Pickard-Robertson trade, only time will tell who got the better deal.  I feel both men have had outstanding careers and have many good years left in their tank."
| | | |
| --- | --- | --- |
| GMOTY | GREGORY | SAC |
| UL SOTY | SANTANA | CGY |
| SL SOTY | GORDON | BOS |
| UL HOTY | KILBANE | TEX |
| SL HOTY | ANDREWS | TB |
| UL MROTY | BECERRA | WES |
| SL MROTY | DUFF | LV |
| UL FOTY | URBINA | TEX |
| SL FOTY | VIRGIL | ASH |
| UL ROTY | MINER | CGY |
| SL ROTY | ELLIS | SD |
2041 SIMBL CS:
CALGARY 4 NORFOLK 0
2041 SIMBL LCS:
CALGARY 4 WESTBURY 2
NORFOLK 4 SACRAMENTO 3

2041 SIMBL LDS:
CALGARY 4 NEW YORK 3
WESTBURY 4 OREGON 2
SACRAMENTO 4 BOSTON 1
NORFOLK 4 LAS VEGAS 3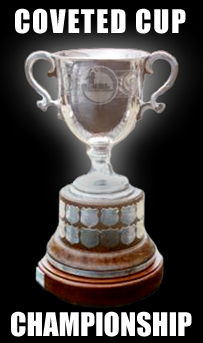 SIMBL COVETED CUP CHAMPIONS
2041: CALGARY 4 NORFOLK 0
GM CHRISTIAN DEMARCO
2040: ASHEVILLE 4 N YORK 2
GM PETE MCGOWAN
2039: NEW YORK 4 TAMPA 2
GM CHRIS GATTUSO
2038: TORONTO 4 SAN DIEGO 2
GM ERIC SAVARD
2037: TORONTO 4 SAN DIEGO 2
GM ERIC SAVARD
2036: TEXAS 4 CHICAGO 2
GM PAT FLANAGAN
2035: WESTBURY 4 CHICAGO 1
GM BILL ATTEBERRY
2034: DALLAS 4 CHICAGO 0
GM ROBERT DON
2033: S DIEGO 4 CLEVELAND 2
GM DON KRAUSE
2032: CALGARY 4 HAWAII 1
GM CHRISTIAN DEMARCO
2031: LAS VEGAS 4 DALLAS 0
GM CARL HANNAH
2030: WHITBY 4 HAWAII 2
GM JOHN CALLAHAN
2029: HAWAII 4 OREGON 3
GM TROY VOGEL
2028: ASHEVILLE 4 NY 3
GM PETE MCGOWAN
2027: NEW YORK 4 CHICAGO 2
GM CHRIS GATTUSO
2026: CLEVELAND 4 SAC 0
GM JONATHAN FITZGERALD
2025: CALGARY 4 ASHEVILLE 2
GM CHRISTIAN DEMARCO
2024: SAN DIEGO 4 DALLAS 2
GM KEVIN NORRIS
2023: CALGARY 4 LAS VEGAS 3
GM CHRISTIAN DEMARCO
2022: HOLLYWOOD 4 DAL 2
GM RODNEY BAYLOR
2021: SAN DIEGO 4 DALLAS 2
GM WARREN PINEAU
2020: MAN BEACH 4 OREGON 3
GM SHANE DAY
2019: SAN DIEGO 4 CALGARY 2
GM PAUL WARE
2018: CALGARY 4 SAN DIEGO 3
GM CHRISTIAN DEMARCO
2017: BRISTOL 4 CHICAGO 3
GM GREG CHECOVETES
2016: SAN DIEGO 4 LA 0
GM PAUL WARE
2015: LAS VEGAS 4 BOSTON 3
GM CHIP ORTON
2014: SAN DIEGO 4 CALGARY 2
GM PAUL WARE
2013: LAS VEGAS 4 TEXAS 1
GM CHIP ORTON
2012: SAN DIEGO 4 LA 3
GM PAUL WARE
2011: OREGON 4 CALGARY 0
GM MIKE SENN
2010: MARIN 4 SAN DIEGO 3
GM TOM HICKMAN
2009: SAN DIEGO 4 LA 2
GM PAUL WARE
2008: POCATELLO 4 TEXAS 3
GM ZACH DEUEL
2007: SAN DIEGO 4 AUGUSTA 2
GM PAUL WARE
2006: S. DIEGO 4 PENSACOLA 3
GM PAUL WARE
2005: SAN DIEGO 4 BEND 2
GM PAUL WARE
SIMBL LEAGUE CHAMPIONS
UNION LEAGUE

2041: CALGARY 4 WESTBURY 2
GM CHRISTIAN DEMARCO
2040: NEW YORK 4 OREGON 2
GM CHRIS GATTUSO
2039: NEW YORK 4 TORONTO 3
GM CHRIS GATTUSO
2038: TORONTO 4 BEND 2
GM ERIC SAVARD
2037: TORONTO 4 WHITBY 1
GM ERIC SAVARD
2036: TEXAS 4 SEATTLE 3
GM PAT FLANAGAN
2035: WESTBURY 4 CLEVE 3
GM BILL ATTEBERRY
2034: DALLAS 4 BRISTOL 1
GM ROBERT DON
2033: CLEVELAND 4 DALLAS 2
GM JONATHAN FITZGERALD
2032: CALGARY 4 WHITBY 3
GM CHRISTIAN DEMARCO
2031: DALLAS 4 WHITBY 3
GM ROBERT DON
2030: WHITBY 4 DALLAS 2
GM JOHN CALLAHAN
2029: OREGON 4 CALGARY 1
GM TIM IMASA
2028: NEW YORK 4 BEND 1
GM CHRIS GATTUSO
2027: NEW YORK 4 WHITBY 3
GM CHRIS GATTUSO
2026: CLEVELAND 4 DALLAS 3
GM JONATHAN FITZGERALD
2025: CALGARY 4 CLE 1
GM CHRISTIAN DEMARCO
2024: DALLAS 4 CLEVELAND 2
GM ROBERT DON
2023: CALGARY 4 WHITBY 2
GM CHRISTIAN DEMARCO
2022: DALLAS 4 CALGARY 3
GM ROBERT DON
2021: DALLAS 4 CALGARY 3
GM ROBERT DON
2020: OREGON 4 CALGARY 3
GM MIKE SENN
2019: CALGARY 4 BRISTOL 3
GM CHRISTIAN DEMARCO
2018: CALGARY 4 SAC 3
GM CHRISTIAN DEMARCO
2017: BRISTOL 4 BOSTON 2
GM GREG CHECOVETES
2016: LA 4 BRISTOL 1
GM DAVID BLILEY
2015: BOSTON 4 CALGARY 2
GM DAVE BURGESS
2014: CALGARY 4 BRISTOL 3
GM CHRISTIAN DEMARCO
2013: TEXAS 4 BRISTOL 0
GM PAT FLANAGAN
2012: LA 4 BRISTOL 2
GM DAVID BLILEY
2011: CALGARY 4 BOSTON 3
GM CHRISTIAN DEMARCO
2010: MARIN 4 LA 2
GM TOM HICKMAN
2009: LA 4 BRISTOL 1
GM DAVID BLILEY
2008: POCATELLO 4 BROOK 2
GM ZACH DEUEL
2007: AUGUSTA 4 CAROLINA 0
GM STEPH MABIE
2006: PENSACOLA 4 CGY 1
GM MIKE STEWART
2005: BEND 4 MARIN 0
GM TED WILLIAMS
SYNDICATE LEAGUE
2041: NORFOLK 4 SAC 3
GM BRANDON POPPER
2040: ASHEVILLE 4 NORFOLK 3
GM PETE MCGOWAN
2039: TAMPA 4 ROCHESTER 1
GM TIM MELICAN
2038: S. DIEGO 4 ROCHESTER 0
GM PAUL WARE
2037: SAN DIEGO 4 SAC 2
GM PAUL WARE
2036: CHICAGO 4 KNOXVILLE 3
GM JOHN BOWDEN
2035: CHICAGO 4 KNOXVILLE 0
GM JOHN BOWDEN
2034: CHICAGO 4 SAN DIEGO 2
GM JOHN BOWDEN
2033: SAN DIEGO 4 H-WOOD 2
GM DON KRAUSE
2032: HAWAII 4 CHICAGO 2
GM TROY VOGEL
2031: LAS VEGAS 4 TAMPA 2
GM CARL HANNAH
2030: HAWAII 4 TAMPA BAY 3
GM TROY VOGEL
2029: HAWAII 4 TAMPA BAY 3
GM TROY VOGEL
2028: ASHEVILLE 4 SAC 0
GM PETE MCGOWAN
2027: CHICAGO 4 ASHEVILLE 3
GM JOHN BOWDEN
2026: SACRAMENTO 4 ASH 3
GM JASON GREGORY
2025: ASHEVILLE 4 SAC 0
GM PETE MCGOWAN
2024: SAN DIEGO 4 H-WOOD 3
GM KEVIN NORRIS
2023: LAS VEGAS 4 H-WOOD 3
GM CARL HANNAH
2022: H-WOOD 4 BOSTON 2
GM RODNEY BAYLOR
2021: S. DIEGO 4 C-CHESTER 3
GM WARREN PINEAU
2020: MAN BEACH 4 S. DIEGO 1
GM SHANE DAY
2019: SAN DIEGO 4 AUGUSTA 1
GM PAUL WARE
2018: SAN DIEGO 4 RUSTON 1
GM PAUL WARE
2017: CHICAGO 4 SAN DIEGO 1
GM MIKE LYNCH
2016: SAN DIEGO 4 L VEGAS 0
GM PAUL WARE
2015: LAS VEGAS 4 BIRM 1
GM CHIP ORTON
2014: SAN DIEGO 4 CHICAGO 1
GM PAUL WARE
2013: LAS VEGAS 4 BROOK 3
GM CHIP ORTON
2012: SAN DIEGO 4 OREGON 3
GM PAUL WARE
2011: OREGON 4 SAN DIEGO 3
GM MIKE SENN
2010: SAN DIEGO 4 OREGON 3
GM PAUL WARE
2009: SAN DIEGO 4 BROOK 2
GM PAUL WARE
2008: TEXAS 4 NEW YORK 3
GM PAT FLANAGAN
2007: SAN DIEGO 4 CLEVE 0
GM PAUL WARE
2006: SAN DIEGO 4 CHICAGO 1
GM PAUL WARE
2005: SAN DIEGO 4 B RIVER 2
GM PAUL WARE
SIMBL LEAGUE DATE:
7/21/2042
38th Season Of Play
File Updated: 2/19/2018
SIMBL Front Page Updated:
2/19/2018

NEXT SIMBL SIM:
Wednesday February 21, 2018
2042 SIM 16
To 7/28/2042

2041 League Export Rate: 66.7%
2040 League Export Rate: 68.9%
2039 League Export Rate: 61.3%
2038 League Export Rate: 57.7%
2037 League Export Rate: 55.5%
2036 League Export Rate: 57.7%
2035 League Export Rate: 58.3%
2034 League Export Rate: 71.9%
2033 League Export Rate: 78.2%
2032 League Export Rate: 73.8%
2031 League Export Rate: 83.0%
2030 League Export Rate: 83.8%
2029 League Export Rate: 89.4%
2028 League Export Rate: 84.0%
2027 League Export Rate: 84.9%
2026 League Export Rate: 88.3%
2025 League Export Rate: 88.4%
2024 League Export Rate: 91.9%
2023 League Export Rate: 88.4%

2041 SIMBL
DEFENDING CHAMPIONS:
CALGARY 4 NORFOLK 0
GM CHRISTIAN DEMARCO

PAST SIMBL CHAMPIONS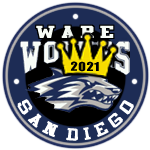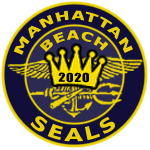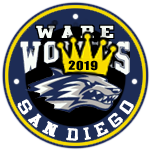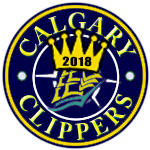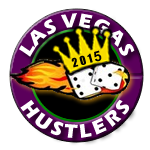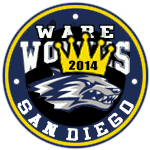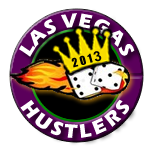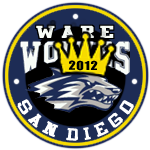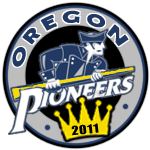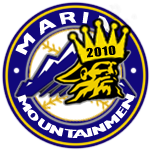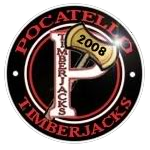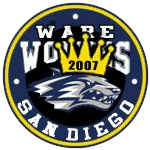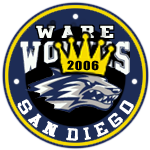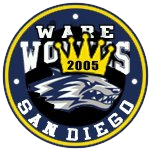 SEASON & POSTSEASON AWARDS
SIMBL SINGLE SEASON PLAYER RECORDS
SIMBL SINGLE SEASON TEAM RECORDS
FIRST FILE ERA PLAYER STATS