SIMBL OFF-SEASON SIM SCHEDULE:


EXPORTS DUE 7 PM EDT DAILY 4 PM EDT WEEKENDS


MONDAY OCTOBER 16, 2017:  ARBITRATION SIM-ARBITRATIONS ANNOUNCED & FREE AGENTS ANNOUNCED TO 11/21/2040




TUESDAY OCTOBER 17, 2017: 2041 FREE AGENCY SIM 1 TO 12/16/2040




WEDNESDAY OCTOBER 18, 2017: 2041 FREE AGENCY SIM 2 TO 12/31/2040


THURSDAY OCTOBER 19, 2017: 2041 FREE AGENCY SIM 3 TO 1/16/2041
FRIDAY OCTOBER 20, 2017: 2041 FREE AGENCY SIM 4 TO 1/31/2041
SATURDAY OCTOBER 21, 2017: 2041 FREE AGENCY SIM 5 TO 2/23/2041
SUNDAY OCTOBER 22, 2017: 2041 SPRING TRAINING SIM 1 TO 3/17/2041
MONDAY OCTOBER 23, 2017: 2041 SPRING TRAINING SIM 2 TO 3/31/2041
TUESDAY OCTOBER 24, 2017: PRE-SEASON SIM TO 4/3/2041 TO SET FINAL ROSTERS/LINEUPS/ROTATIONS  
WEDNESDAY OCTOBER 25, 2017: 2040 OPENING DAY SIM TO 4/10/2041 & 2041 SIMBL DRAFT START
2041 SUPPLEMENTAL FREE AGENTS:
None This Off-Season
2041 SIMBL TYPE A FREE AGENTS (FORMER TEAM):
RF Jeremy Roper (Whitby)
Signed With Cleveland 4 Years $88,000,000
CL Bill Wischmeyer (Boston)
Signed With Chicago 3 Years $15,000,000
C Robert Sladky (Las Vegas)
Signed With Las Vegas 3 Years $54,000,000
CF Akiro Hikaru (Asheville)
Signed With Whitby 2 Years $17,500,000
3B Kenko Yamada (Toronto)
Signed With Boston 2 Years $37,300,000
SP Mark Curtis (Asheville)
SP Jonathan Weaver (Bristol)
SP Jimmy Dietz (Knoxville)
SP Brock Vinci (Las Vegas)
SP Kazuki Choo (New York)
SP Michael Martin (San Diego)
SP Kerry Hannah (Rochester)
SP George Beckett (Sacramento)
SP Michael Mayhugh (Texas)
CL Felix Urbina (Bend)
CL Yok-sing Sutherland (Chicago)
C Matt Douglass (Chicago)
1B Juan Santos (Asheville)
1B Cody Taylor (Cleveland)
CF Josh Robertson (Dallas)
CF Tony Harmon (Norfolk)
RF Michael Werner (Knoxville)
DH Bobby Papesh (Oregon)
2041 SIMBL TYPE B FREE AGENTS (FORMER TEAM):
3B Manny Rios (Asheville)
Signed With Chicago 3 Years $30,000,000
3B Kendry Barbee (Seattle)
Signed With Cleveland 2 Years $25,000,000
CF T.J. Rose (Cleveland)
Signed With Hollywood 3 Years $57,000,000
SP Timothy Williams (Hollywood)
SP Alonso Ramos (Seattle)
C Jeff Carlson (Hawaii)
C Jorge Batista (Hollywood)
3B Jimmy Gilronan (Norfolk)
LF Manny Foster (Cleveland)
CF Gregory Joyner (Bristol)
CF Angelo Lorezno (Hawaii)
RF Justin Sandy (Calgary)
DH Carl Chaulk (Las Vegas)
DH Brady Underwood (Norfolk)
LANCE'S LISTS: WINFIELD & CHAULK CLOSE TO JOINING EXCLUSIVE CAREER HOME RUN CLUBS
Long-time Las Vegas third baseman Carl Chaulk (above right) is eight home runs away from becoming the sixth player in 35 seasons of SIMBL history to join the 500 career home run club.  Chaulk, the former #3 overall pick of the 2021 SIMBL Draft, was the 2023 SL Rookie Of The Year and is a six-time All-Star and has spent his entire 18-year career with the Hustlers.


By Lance Stanley
SIMBL Contributor
Hi again youngsters.  Lance Stanley reporting in the SIMBL.

As of the 9/5/2039 league date, Asheville's ageless 41 year-old

Julian Winfield

is 8 home runs away from becoming just the fourth player in the SIMBL's 35-season history to hit 600 career home runs.  Las Vegas' 38 year-old

Carl Chaulk

is also 8 home runs away from becoming only the sixth player in league history to hit 500 career blasts.  With only 25 games to go in this 2039 SIMBL season those historic achievements may have to wait until the beginning weeks of next season.

Hawaii's dynamic duo of

Roger Marcum

(476) and

Deryk Ryles

(464), both of who only have played for the Pineapples in their entire careers, both are 33 years-old and are currently 7th and 8th on the all-time list respectively and have a chance to break

Tony Aguilar

's record of 652 if they keep their paces over the next several seasons.
At age 32, Chicago's three-time SL MVP,

Jake Boles

, one of only 15 players in SIMBL history to blast 400 career dingers, also has a chance at breaking Aguilar's all-time mark.
Only two players from the SIMBL's first 14-season First File Era (2005-2018) still remain in the Top 20. SIMBL Hall Of Famer and 8-time SL MVP Daryl Ryles (561) whose all-time record stood for the first 33 seasons of the league

before being broken in 2033 SIM 2

by SIMBL Hall Of Famer

Colt McAlister

and Luis Franco (364 which was 2nd all-time in the First File Era) are the only two First File Era players standing in the top twenty players currently listed.
Here's a quick updated "Lance's Lists" look at the SIMBL's current career home run leaders:
SIMBL ALL-TIME CAREER HOME RUN LEADERS
AS OF THE 9/5/2039 LEAGUE DATE:

SIMBL First File Era 2005-2018
SIMBL New File Era 2019-Current
*- Indicates Current Player
#- Indicated Inducted Into SIMBL Hall Of Fame
1. 652 Tony Aguilar Hartford/Dallas/Boston 2019-2038
2. 645 Carlos Molina Calgary/Hawaii/Las Vegas/Sacramento 2019-2037 #
3. 621 Colt McAlister Calgary 2019-2034 #
4. 592 Julian Winfield Rochester/San Diego/Las Vegas/Tampa Bay/Asheville 2020-2039 *
5. 561 Daryl Ryles San Diego 2005-2017 #
6. 482 Carl Chaulk Las Vegas 2022-2039 *
7. 476 Roger Marcum Hawaii 2029-2039 *
8. 464 Deryk Ryles Hawaii 2026-2039 *
9. 453 Peter Turner Chicago/Westbury/Bellingham/Cleveland 2022-2037
10. 451 Matt Kramer Chicago/Bristol/Westbury 2019-2034 #

11. 450 Michael Lonewolf Tacoma-Cleveland/Calgary/Toronto 2020-2037 #
12. 447 Ty Brown Oregon 2020-2034 #
13. 433 Taki Taketo San Diego/Rochester/Knoxville/Hollywood/Boston 2019-2036 #
14. 432 Troy Baca Las Vegas/New York/Deer Lake/Bend/Knoxville 2011-2018, 2024-2033
15. 421 Leonard Williamson Colchester-Boston/Astoria-Seattle 2020-2034 #
16. 400 Jake Boles Tampa Bay/Chicago 2029-2039 *
17. 388 Bobby Papesh Oregon 2026-2039 *
18. 383 Joe Gibbs Sacramento/Dallas 2023-2039 *
19. 372 Toby Gibson Sacramento/Whitby/San Diego/Deer Lake 2019-2033 #
20. 364 Luis Franco Toronto/Brooklyn 2005-2015

363 Logan Raynes Sacramento/Deer Lake-Bellingham 2022-2036 #
361 Glenn Knapp Marin/Birmingham/Ruston/Dalton-Manhattan Beach/Lowell 2005-2018
361 Eddie Bryant Colchester-Boston/Cleveland 2019-2030
359 Matthew Brown Calgary/Westbury/Knoxville/Cleveland 2019-2039 *
357 Kody Ware New York/San Diego 2025-2038
357 Peyton Michaels Toronto 2019-2032
348 Paul Rose Sacramento/Sunnyvale/Dallas/Oregon 2019-2031
347 Kendrick Templeton Sacramento/Hawaii/Bristol 2022-2036 #
347 Zachery Dye New York/Hollywood/Hawaii 2019-2035 #
345 Joe Buchanan Rochester/San Diego/Boston/Texas 2022-2033
345 Marc Carter Boston-Montreal/Hollywood/Las Vegas/Texas 2019-2030
342 Hue Henderson Calgary 2029-2039 *
340 Gran Moulder Hawaii/Knoxville/Oregon/Las Vegas 2024-2039 *
336 Adam Wilson New York/San Diego/Chicago 2023-2035
332 Brady Underwood Deer Lake-Bellingham-Norfolk 2025-2039 *
324 Chance Bailey Dallas/Sunnyvale/Augusta-Charlotte-Tampa Bay/Knoxville/Las Vegas 2019-2029
322 David Jackson San Diego/Las Vegas/Westbury 2023-2038
322 Mike Chisholm Pensacola-Kitchener 2005-2014
321 Marcos Guerrero Knoxville 2031-2039 *
320 Maiku Inejiro Oregon/Marin/Toronto 2005-2015
320 Osvaldo Quijada Texas/Los Angeles/Lowell 2006-2018
319 Jake Albert Tampa Bay/San Diego/Whitby/Oregon 2027-2039 *
319 Eddie Meas Jacksonville/Chicago 2005-2014
316 Jon LaMontanage Bristol 2029-2039 *
316 Micah Irwin Cleveland/Las Vegas/Whitby/San Diego/Knoxville/Hollywood 2020-2039 *
311 Cody Taylor Deer Lake/Cleveland 2028-2039 *
311 Michael Blackwell San Diego/Westbury 2027-2039 *
310 Richard Cummings Oregon 2006-2018
309 Ramiro Sanchez Calgary 2029-2039 *
303 Joshua Gallagher Whitby/Boston 2029-2039 *
301 Joshua Bradford Augusta-Charlotte/Rochester/Las Vegas/Hollywood/San Diego/Asheville 2019-2033
301 Taitarou Haranobu Oregon/Toronto/Calgary 2005-2017 #

299 Kory Stone San Diego/Las Vegas/Rochester/Boston/Hollywood 2019-2030
299 Emil Villarreal Toronto/Oregon/Boston/Bristol/Chicago 2005-2017
296 James Randell Brooklyn-Mexico City-Birmingham 2005-2018
295 Jason Hamilton Oregon/Sacramento 2028-2039 *
294 Adam Wells Calgary 2005-2018
290 Marlon Evans Bend/Seattle 2019-2030
283 Lance Stanley III Dallas/Cleveland 2021-2039 *
281 Willie Sullivan Pocatello/Calgary/New York 2005-2015
2040 SIMBL GM AWARDS
| | | |
| --- | --- | --- |
| GMOTY | CARTER | ORE |
| UL SOTY | VASQUEZ | ORE |
| SL SOTY | COOPER | TB |
| UL HOTY | CABRERA | BEN |
| SL HOTY | LAUX | BOS |
| UL MROTY | MARINO | BRI |
| SL MROTY | CAMPBELL | BOS |
| UL FOTY | CHASE | NY |
| SL FOTY | VIRGIL | ASH |
| UL ROTY | VASQUEZ | ORE |
| SL ROTY | GONZALEZ | LV |
2040 SIMBL CS:
ASHEVILLE 4 NEW YORK 2
2040 SIMBL LCS:
NEW YORK 4 OREGON 2
ASHEVILLE 4 NORFOLK 3
2040 SIMBL LDS:
OREGON 4 BRISTOL 0
NEW YORK 4 CALGARY 2
ASHEVILLE 4 BOSTON 2
NORFOLK 4 HOLLYWOOD 1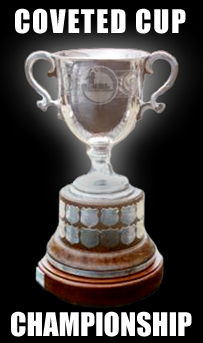 SIMBL COVETED CUP CHAMPIONS
2039: NEW YORK 4 TAMPA 2
GM CHRIS GATTUSO
2038: TORONTO 4 SAN DIEGO 2
GM ERIC SAVARD
2037: TORONTO 4 SAN DIEGO 2
GM ERIC SAVARD
2036: TEXAS 4 CHICAGO 2
GM PAT FLANAGAN
2035: WESTBURY 4 CHICAGO 1
GM BILL ATTEBERRY
2034: DALLAS 4 CHICAGO 0
GM ROBERT DON
2033: S DIEGO 4 CLEVELAND 2
GM DON KRAUSE
2032: CALGARY 4 HAWAII 1
GM CHRISTIAN DEMARCO
2031: LAS VEGAS 4 DALLAS 0
GM CARL HANNAH
2030: WHITBY 4 HAWAII 2
GM JOHN CALLAHAN
2029: HAWAII 4 OREGON 3
GM TROY VOGEL
2028: ASHEVILLE 4 NY 3
GM PETE MCGOWAN
2027: NEW YORK 4 CHICAGO 2
GM CHRIS GATTUSO
2026: CLEVELAND 4 SAC 0
GM JONATHAN FITZGERALD
2025: CALGARY 4 ASHEVILLE 2
GM CHRISTIAN DEMARCO
2024: SAN DIEGO 4 DALLAS 2
GM KEVIN NORRIS
2023: CALGARY 4 LAS VEGAS 3
GM CHRISTIAN DEMARCO
2022: HOLLYWOOD 4 DAL 2
GM RODNEY BAYLOR
2021: SAN DIEGO 4 DALLAS 2
GM WARREN PINEAU
2020: MAN BEACH 4 OREGON 3
GM SHANE DAY
2019: SAN DIEGO 4 CALGARY 2
GM PAUL WARE
2018: CALGARY 4 SAN DIEGO 3
GM CHRISTIAN DEMARCO
2017: BRISTOL 4 CHICAGO 3
GM GREG CHECOVETES
2016: SAN DIEGO 4 LA 0
GM PAUL WARE
2015: LAS VEGAS 4 BOSTON 3
GM CHIP ORTON
2014: SAN DIEGO 4 CALGARY 2
GM PAUL WARE
2013: LAS VEGAS 4 TEXAS 1
GM CHIP ORTON
2012: SAN DIEGO 4 LA 3
GM PAUL WARE
2011: OREGON 4 CALGARY 0
GM MIKE SENN
2010: MARIN 4 SAN DIEGO 3
GM TOM HICKMAN
2009: SAN DIEGO 4 LA 2
GM PAUL WARE
2008: POCATELLO 4 TEXAS 3
GM ZACH DEUEL
2007: SAN DIEGO 4 AUGUSTA 2
GM PAUL WARE
2006: S. DIEGO 4 PENSACOLA 3
GM PAUL WARE
2005: SAN DIEGO 4 BEND 2
GM PAUL WARE
SIMBL LEAGUE CHAMPIONS
UNION LEAGUE

2039: NEW YORK 4 TORONTO 3
GM CHRIS GATTUSO
2038: TORONTO 4 BEND 2
GM ERIC SAVARD
2037: TORONTO 4 WHITBY 1
GM ERIC SAVARD
2036: TEXAS 4 SEATTLE 3
GM PAT FLANAGAN
2035: WESTBURY 4 CLEVE 3
GM BILL ATTEBERRY
2034: DALLAS 4 BRISTOL 1
GM ROBERT DON
2033: CLEVELAND 4 DALLAS 2
GM JONATHAN FITZGERALD
2032: CALGARY 4 WHITBY 3
GM CHRISTIAN DEMARCO
2031: DALLAS 4 WHITBY 3
GM ROBERT DON
2030: WHITBY 4 DALLAS 2
GM JOHN CALLAHAN
2029: OREGON 4 CALGARY 1
GM TIM IMASA
2028: NEW YORK 4 BEND 1
GM CHRIS GATTUSO
2027: NEW YORK 4 WHITBY 3
GM CHRIS GATTUSO
2026: CLEVELAND 4 DALLAS 3
GM JONATHAN FITZGERALD
2025: CALGARY 4 CLE 1
GM CHRISTIAN DEMARCO
2024: DALLAS 4 CLEVELAND 2
GM ROBERT DON
2023: CALGARY 4 WHITBY 2
GM CHRISTIAN DEMARCO
2022: DALLAS 4 CALGARY 3
GM ROBERT DON
2021: DALLAS 4 CALGARY 3
GM ROBERT DON
2020: OREGON 4 CALGARY 3
GM MIKE SENN
2019: CALGARY 4 BRISTOL 3
GM CHRISTIAN DEMARCO
2018: CALGARY 4 SAC 3
GM CHRISTIAN DEMARCO
2017: BRISTOL 4 BOSTON 2
GM GREG CHECOVETES
2016: LA 4 BRISTOL 1
GM DAVID BLILEY
2015: BOSTON 4 CALGARY 2
GM DAVE BURGESS
2014: CALGARY 4 BRISTOL 3
GM CHRISTIAN DEMARCO
2013: TEXAS 4 BRISTOL 0
GM PAT FLANAGAN
2012: LA 4 BRISTOL 2
GM DAVID BLILEY
2011: CALGARY 4 BOSTON 3
GM CHRISTIAN DEMARCO
2010: MARIN 4 LA 2
GM TOM HICKMAN
2009: LA 4 BRISTOL 1
GM DAVID BLILEY
2008: POCATELLO 4 BROOK 2
GM ZACH DEUEL
2007: AUGUSTA 4 CAROLINA 0
GM STEPH MABIE
2006: PENSACOLA 4 CGY 1
GM MIKE STEWART
2005: BEND 4 MARIN 0
GM TED WILLIAMS
SYNDICATE LEAGUE
2039: TAMPA 4 ROCHESTER 1
GM TIM MELICAN
2038: S. DIEGO 4 ROCHESTER 0
GM PAUL WARE
2037: SAN DIEGO 4 SAC 2
GM PAUL WARE
2036: CHICAGO 4 KNOXVILLE 3
GM JOHN BOWDEN
2035: CHICAGO 4 KNOXVILLE 0
GM JOHN BOWDEN
2034: CHICAGO 4 SAN DIEGO 2
GM JOHN BOWDEN
2033: SAN DIEGO 4 H-WOOD 2
GM DON KRAUSE
2032: HAWAII 4 CHICAGO 2
GM TROY VOGEL
2031: LAS VEGAS 4 TAMPA 2
GM CARL HANNAH
2030: HAWAII 4 TAMPA BAY 3
GM TROY VOGEL
2029: HAWAII 4 TAMPA BAY 3
GM TROY VOGEL
2028: ASHEVILLE 4 SAC 0
GM PETE MCGOWAN
2027: CHICAGO 4 ASHEVILLE 3
GM JOHN BOWDEN
2026: SACRAMENTO 4 ASH 3
GM JASON GREGORY
2025: ASHEVILLE 4 SAC 0
GM PETE MCGOWAN
2024: SAN DIEGO 4 H-WOOD 3
GM KEVIN NORRIS
2023: LAS VEGAS 4 H-WOOD 3
GM CARL HANNAH
2022: H-WOOD 4 BOSTON 2
GM RODNEY BAYLOR
2021: S. DIEGO 4 C-CHESTER 3
GM WARREN PINEAU
2020: MAN BEACH 4 S. DIEGO 1
GM SHANE DAY
2019: SAN DIEGO 4 AUGUSTA 1
GM PAUL WARE
2018: SAN DIEGO 4 RUSTON 1
GM PAUL WARE
2017: CHICAGO 4 SAN DIEGO 1
GM MIKE LYNCH
2016: SAN DIEGO 4 L VEGAS 0
GM PAUL WARE
2015: LAS VEGAS 4 BIRM 1
GM CHIP ORTON
2014: SAN DIEGO 4 CHICAGO 1
GM PAUL WARE
2013: LAS VEGAS 4 BROOK 3
GM CHIP ORTON
2012: SAN DIEGO 4 OREGON 3
GM PAUL WARE
2011: OREGON 4 SAN DIEGO 3
GM MIKE SENN
2010: SAN DIEGO 4 OREGON 3
GM PAUL WARE
2009: SAN DIEGO 4 BROOK 2
GM PAUL WARE
2008: TEXAS 4 NEW YORK 3
GM PAT FLANAGAN
2007: SAN DIEGO 4 CLEVE 0
GM PAUL WARE
2006: SAN DIEGO 4 CHICAGO 1
GM PAUL WARE
2005: SAN DIEGO 4 B RIVER 2
GM PAUL WARE

SIMBL LEAGUE DATE:


12/31/2040
37th Season Of Play
File Updated: 10/18/2017
SIMBL Front Page Updated:
10/18/2017
NEXT SIMBL SIM:
Thursday October 19, 2017
2041 Free Agency SIM 3
To 1/16/2041

2039 League Export Rate: 61.3%
2038 League Export Rate: 57.7%
2037 League Export Rate: 55.5%
2036 League Export Rate: 57.7%
2035 League Export Rate: 58.3%
2034 League Export Rate: 71.9%
2033 League Export Rate: 78.2%
2032 League Export Rate: 73.8%
2031 League Export Rate: 83.0%
2030 League Export Rate: 83.8%
2029 League Export Rate: 89.4%
2028 League Export Rate: 84.0%
2027 League Export Rate: 84.9%
2026 League Export Rate: 88.3%
2025 League Export Rate: 88.4%
2024 League Export Rate: 91.9%
2023 League Export Rate: 88.4%

2039 SIMBL
DEFENDING CHAMPIONS:
NEW YORK 4 TAMPA BAY 2
GM CHRIS GATTUSO

PAST SIMBL CHAMPIONS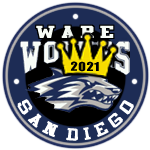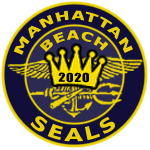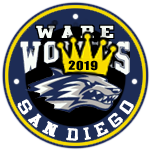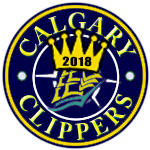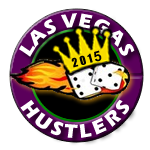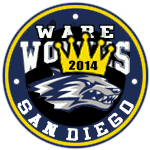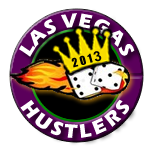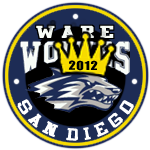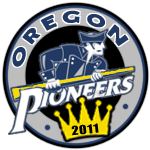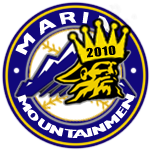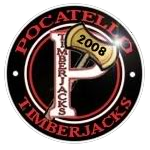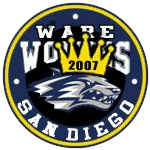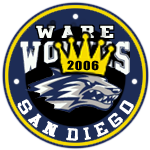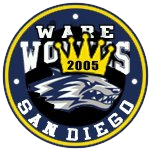 FIRST FILE ERA PLAYER STATS